Leclerc says fifth was the best he could do in Qatar as Sainz laments 'cruel' fuel leak that ruled him out of the race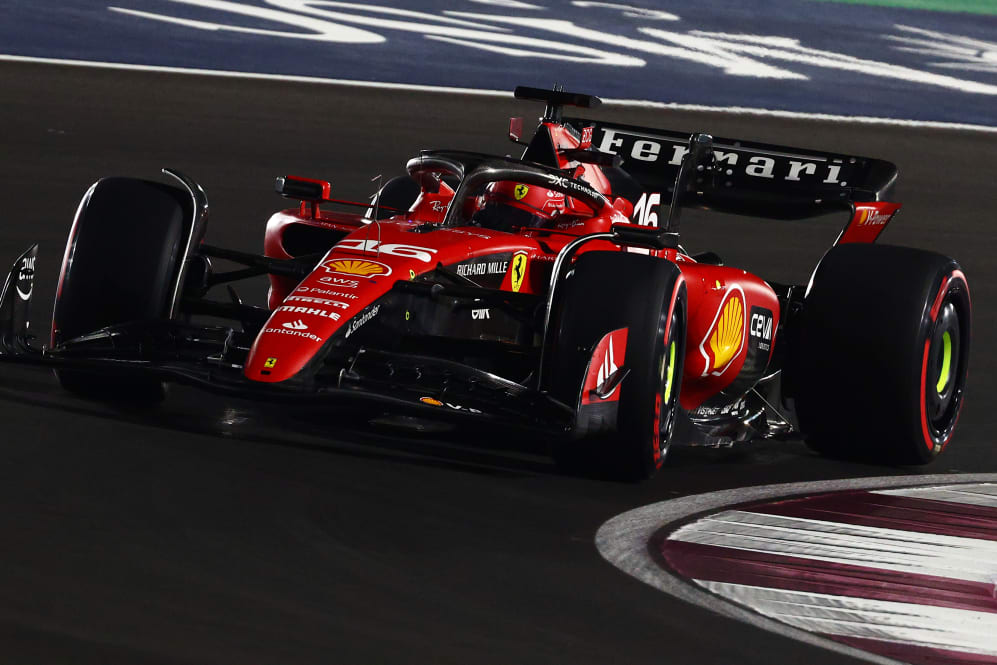 Charles Leclerc believes his fifth place finish at the Qatar Grand Prix was the best he could have done this weekend, while Carlos Sainz was left lamenting a fuel leak on his Ferrari that caused him to pull out of the race before it even started.
After qualifying fifth, Leclerc navigated his way past the opening lap collision between the two Mercedes of Lewis Hamilton and George Russell to move up the orfer. However, he struggled to gain anymore places in the race, instead later losing out to Lando Norris, with Russell battling back past him as well.
READ MORE: 'There's more we want to win' – Verstappen vows to keep pushing after title-winning Qatar weekend
But he was able to seal fifth place following Fernando Alonso's trip through the gravel. And while he says that was the best he could have done on the day, the the pace of Russell – who recovered from his early collision to go from last to fourth – was a concern for Leclerc as Ferrari attempt to close in on Mercedes in the constructors' championship.
Asked if he was happy about his performance, Leclerc said: "Happy? No. Because when you see the race of George when he is out in Turn 1 and then manages to finish in front, [I] think it's a surprise for us the pace of the Mercedes today.
"At the end for us it was a bit damage limitation for the race today. Unfortunately, we had Carlos out straight at the start, [and] we had to take a bit more margin with the way I was driving, but all in all we maximised what we could have done.
"No way we could have gone and taken the McLarens, and George, to be honest, probably didn't push as much as I wasn't putting him under pressure."
READ MORE: Perez admits he 'should have done a better job' after three track limits penalties in Qatar GP
With Russell's pace having caught him by surprise, Leclerc was asked whether he was still confident that Ferrari could chase down that 28-point gap to Mercedes for second place in the constructors' standings.
"We are [confident], but we have some races where we will be good, some races where we will struggle more," said Leclerc.
"I think a weekend like this is a race where we have struggled quite a bit more but hopefully the next few races will play more into our favour."
As for Sainz, he was all set to start the race from 12th on the grid, but his hopes of scoring points ended when his mechanics found a fuel leak on his SF23, meaning he was unable to take the start.
"[It was a] fuel leak," he explained afterwards. "[Its] impossible to have seen it before due to the fuel levels that we ran this weekend.
"It's a pity and shows motorsport can be cruel sometimes, and it's difficult to take obviously to come all the way to Qatar and not even race but it is what it is."