Lewis Hamilton attends Black Lives Matter protest after announcing new diversity commission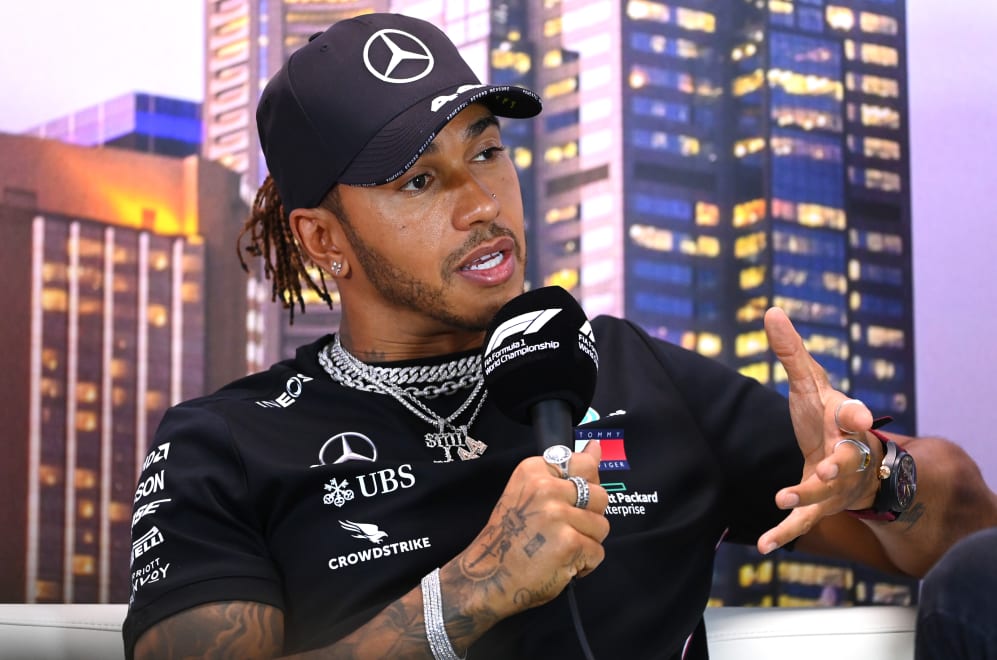 Lewis Hamilton says he is "extremely positive that change will come" after attending a Black Lives Matter protest in London on Sunday, just hours after he announced he is setting up a new commission to help tackle inequality in motorsport.
The six-time world champion, Formula 1's only black driver, has been vocal in recent weeks in his support of the global protests around the Black Lives Matter campaign, and on Sunday he took to the streets of London to join a peaceful march through Hyde Park.
Afterwards he posted a short message on his social channels, urging people to keep supporting the cause.
He wrote: "Went down to Hyde Park today for the peaceful protest and I was so proud to see in person so many people of all races and backgrounds supporting this movement. It was really moving. I'm feeling extremely positive that change will come, but we cannot stop now. #blacklivesmatter"
Oops! Error retrieving Twitter post
Hamilton's appearance at the march came on the same weekend he announced the launch of The Hamilton Commission, a new research partnership aimed at making motorsport "as diverse as the complex and multicultural world we live in."
"I've been fighting the stigma of racism throughout my racing career — from kids throwing things at me while karting, to being taunted by fans in black face at a 2007 Grand Prix, one of my first Formula One races," said Hamilton, in an OpEd in British newspaper The Sunday Times.
"I'm used to being one of very few people of colour on my teams and, more than that, I'm used to the idea that no one will speak up for me when I face racism, because no one personally feels or understands my experience," he added.
READ MORE: Formula 1 launches #WeRaceAsOne initiative to fight challenges of COVID-19 and global inequality
Hamilton's new commission, in partnership with the Royal Academy of Engineering, will be dedicated "to exploring how motorsport can be used as a vehicle to engage more young people from black backgrounds with Science, Technology, Engineering and Mathematics (STEM) subjects and, ultimately, employ them on our teams or in other engineering sectors," he said.
"The time for platitudes and token gestures is over," he concluded. "I hope that The Hamilton Commission enables real, tangible and measurable change. When I look back in 20 years, I want to see the sport that gave a shy, working-class black kid from Stevenage so much opportunity, become as diverse as the complex and multicultural world we live in."