Interview
Lewis Hamilton - on Baku, Bottas, & beating (or racing for) Ferrari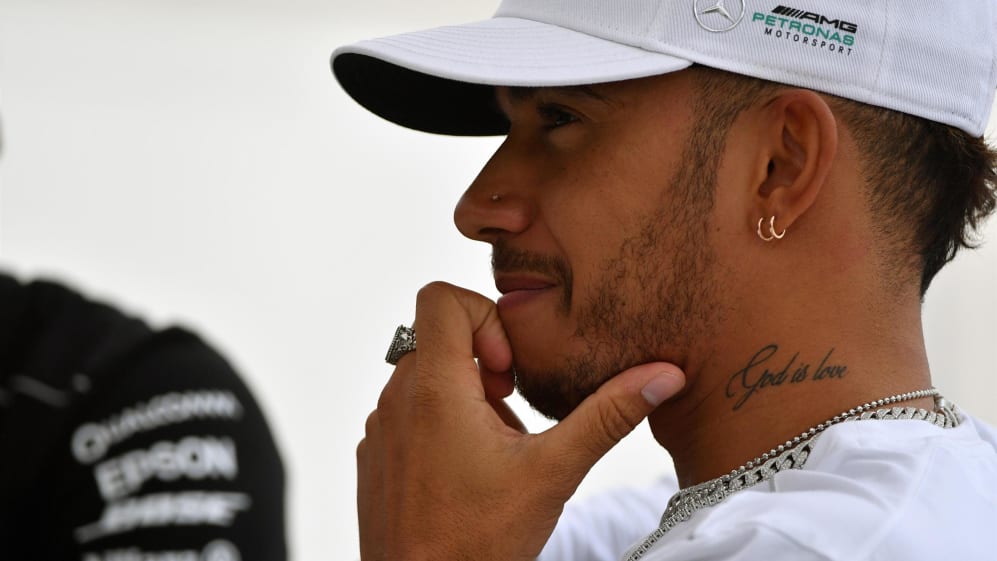 After bouncing back from painful defeat in Monaco to emphatic victory in Montreal, Mercedes' Lewis Hamilton is keen to win again this weekend on Azerbaijan's Baku City Circuit - the only current track he hasn't triumphed on. We caught up with the three-time champion to talk team mates, rivalries and future plans...
Q: Lewis, would you consider driving for Ferrari at any point in your future career?
Lewis Hamilton: That is not something I am thinking about at the moment - rather the contrary, as I am getting my head around how to beat them! Nevertheless I have never made it a secret that I am a huge fan of the team, of what they have achieved in the history of motorsport and also in the normal world in regards to their street cars. Who knows what the future holds, but at the moment I cannot imagine being anywhere else but here (at Mercedes). I am really enjoying the fight that we have with Ferrari.
Q: Last year your Baku outing was very difficult – it certainly didn't help you in the championship. What are your thoughts about this years' race?
LH: I looked through what I went through last year, and now I know where all the pitfalls are, and what the issues were back then. I am not planning to have the same issues… but for sure there will be other hurdles to overcome this year. I feel that we are better prepared this year than we were 12 months ago.
Q: Your season this year has been a bit of a rollercoaster so far. What is it that you wish for this year?
LH: Consistency. Consistency is the key to winning a championship. Up until now Sebastian (Vettel) with Ferrari has had the consistency to be able to win the championship. For sure, we have to improve on our consistency if we want to have a shot of winning both titles this year. The exciting thing about this year is that we are competing against another team. This brings a different vibe and a different energy from all the people within a team. I experience this when I go around to the different departments in the factory. Everyone knows that if they put in a little bit of extra time or work that this is going to make the difference between winning or losing to the Ferraris. In the past we have been battling ourselves within Mercedes. It did not really matter so much putting in extra effort, as we had a buffer of half a second at times. Now the guys are excited to get to utilise the greatness within themselves.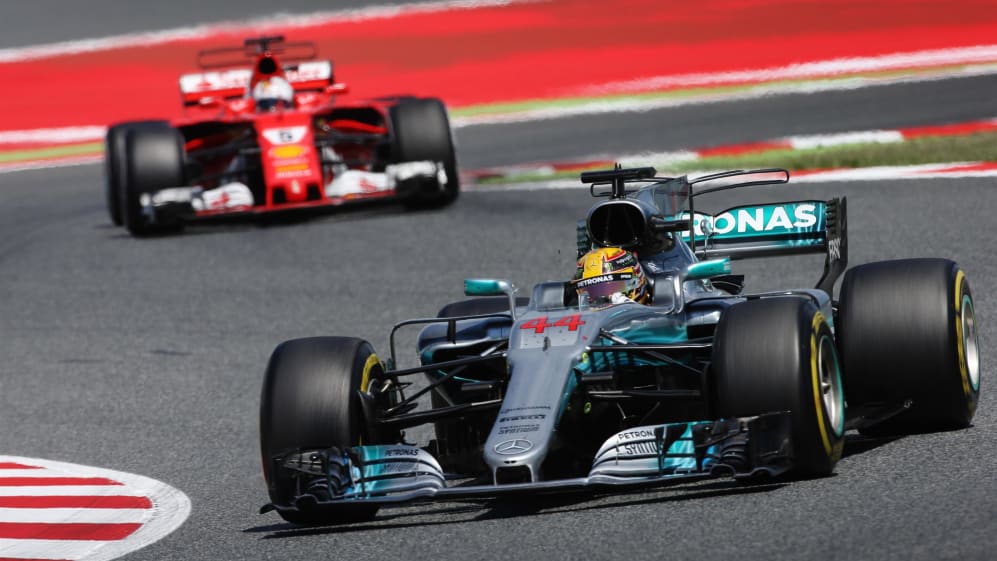 Q: How important was the win at the last race in Canada then?
LH: I think it was important for the team - and very, very important for me. Also it was important for the fight for this championship. I am very proud of the team and all the work that has gone into the win. There was a taste of greatness, which we want at every race weekend. It was a great result, which has pushed us to another level, and we will continue fighting for more such weekends.
Q: Have you thought about retiring should you win your next championship, or moving aside for future young talents?
LH: Firstly I do not feel that I am in a place that I have to move aside for a youngster coming through right now. For sure, the dream for a lot of sportsmen is to retire whilst still on top - but in reverse you could then say that people stop before their time. I have decided not to stop before my time and at the moment I do not plan to.
Q: There are 21 races scheduled for the next season. Do you ever think that there are other things that you would like to do but cannot do due to the long calendar?
LH: The grass is always greener on the other side. There are many parts of the season that stop you from doing other things, but there are also so many great things that come along with it, which I am really enjoying at the moment. Of course there are a lot of things that I would like to do if I had more time throughout the season. There is so much that I would like to achieve and tick off my bucket list. But then I would probably look back and realise that I would not be racing a Formula 1 car. There is a time and a place for lots of different things and I guess prioritising is important, as well as choosing the right time. Right now I am very fortunate being within this team. I have an amazing team around me, and an amazing boss who enables me to have time for other interests. All of this keeps me going.
Q: So what is on your bucket list then?
LH: There are things like people that I always wanted to meet. Or something from a movie where two people compete about reading a hundred books. Maybe this is going to take me the rest of my life. I want to learn a language. I do not speak any French although I live in France. I want to learn how to play the piano. I don't like cooking, but I'd like that to change.
Q: Your team principal Toto Wolff recently said that your former team mate Nico Rosberg used all available methods to win his championship. What is your feeling about this?
LH: It is not really something I have thought about. That is all in the past for me, and is completely irrelevant for me to where I am heading. What is important now is the future and how I work with the people around me. I am all positive right now and not hung up on what has happened in the past. We cannot do anything about the past anyway. All we can really do is put positive energy into what our goals are. I am here this weekend to win for the first time in Baku, which is the only Grand Prix I have not won so far.
Q: How big is the pressure at the moment to repeat the Montreal result?
LH: I don't feel the pressure, as I have been racing for a long time now. Pressure is part of it, and for sure there is pressure and I love it. It is hard to explain. There is more pressure coming from myself, as I know what I have and being able to deliver this. I don't feel under pressure, as I know what I can do. It is down to me what I want to dedicate the energy to. If I don't do the work then I won't get the result I am hoping for. It is quite simple.
Q: Your team mate Valtteri Bottas is at the stage where he is talking about his future with Mercedes, and a possible long-term contract with the team. What is your point of view?
LH: 'Long term' is always a big term. I don't even know what I will be doing. Within the Mercedes family he has earned his place for long term. I think Mercedes generally is the only team that really embraces the individuals that they work with, as far as I am aware. Particularly as a driver you become a member of the family for the rest of your life. He is doing a great job, and he has won a race already in his first year with the team. He will continue to get stronger and he just needs the opportunity to do so.