Interview
Lewis Hamilton Q&A: Matching Senna in Monaco would be 'unreal'
He's only taken pole in Monaco once before, but should Mercedes' Lewis Hamilton do so again this weekend it would mark the 65th time he has headed an F1 grid – matching the tally achieved by his idol (and Monte Carlo master) Ayrton Senna. Hamilton insists there's no pressure, though – he's too busy enjoying his battle with Ferrari rival Sebastian Vettel…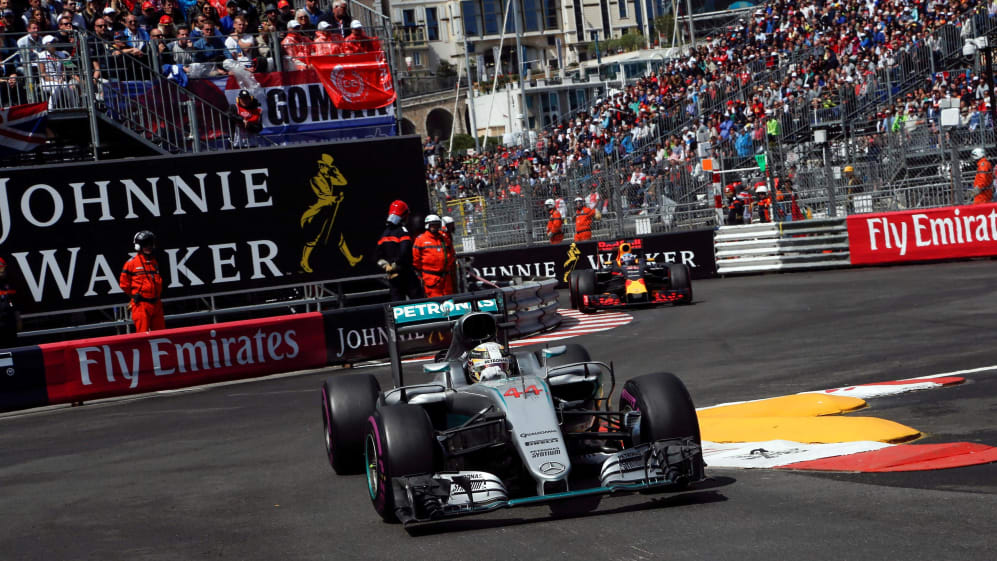 I love to watch the old onboard footage of Senna racing in Monaco
Q: Lewis, you have frequently said how much you enjoy the Monaco race. But you are also a resident here, so you driving these streets so many times. Does the excitement wear off?
Lewis Hamilton: Definitely not. It is still incredible. Yes I live here, but the excitement never goes away on a race weekend. And if I drive with my normal road car or my motorbike I still sometimes can't believe that we are really racing with F1 cars here, with speeds of 200 miles an hour! And there are only 20 of us who can do it! To be honest, we could have this race every weekend. (Laughs)
Q: Should you take pole position this weekend you would equal Ayrton Senna's 65 career poles – and that on a track he has left his mark all over with six wins…
LH: …to be honest I love to watch the old onboard footage of Senna racing in Monaco - seeing him coming out of the tunnel and thinking 'Hey, that's what I do every year now!' And matching his qualifying record? That somehow feels very unreal and I am very honoured being up to him. But there is no pressure about that: if it happens it happens, if not then not.
Q: Everybody believes that the challenge will be even bigger this year as the cars and tyres are much wider. Do you expect that as well?
LH: Ha, it's a challenge every year, as we have seen so many changes over the years. So when you come here you always expect the biggest challenge. This track keeps you on your toes - no matter what year.
Q: You have won here twice, but also missed out on wins on a number of occasions. Can you say how many wins you could have had, if things had gone more your way?
LH: This race is so special and so impossible to predict - like the phenomenon of a unicorn - so it is a rather rhetorical question. Probably I could have won two or three more, but in the end I am happy with the ones that I have - especially with how these two wins came in 2008 and 2016. These were real 'quality races' - really earned. But sure I want more!
Q: Should you win here it would be the first back-to-back- win of the season. Do you think that would be a blow to Sebastian (Vettel)?
LH: Today is Wednesday and we all have not been out on track. Yes, this weekend will be tough. Yes, we have been good in the last sector in Barcelona – the slow section – but does that mean that we will be good here? Let's wait and see. Ferrari can switch their tyres on a bit easier than we can – does that mean we are in trouble this weekend? I will find out tomorrow.
Q: Ferrari were a bit better at tyre management at the first four races, but in Barcelona it switched. Does that mean you have caught up and their advantage is gone?
LH: I don't think that their advantage is gone, but we are getting better and better. But yes, last race we had the upper hand a bit, as we have learned from the Bahrain test and have improved also in Sochi. But in the end I think we still have some ground to gain.
Q: What impresses you the most about Vettel?
LH: His car at the moment! (Laughs) I of course admire his pace and his talent - that is why I am in a battle with him. But, yes, his car is also pretty awesome.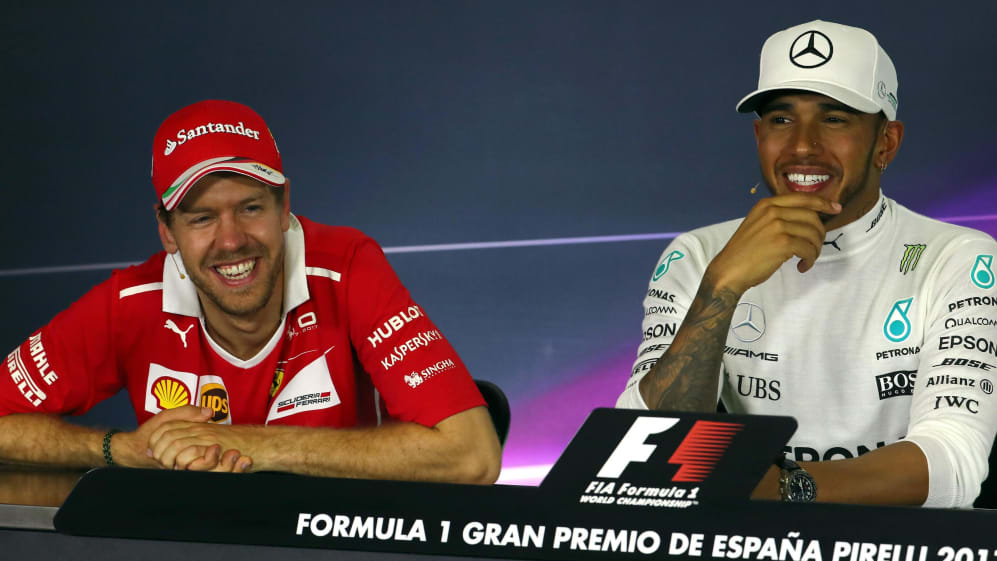 Of course I admire his pace and his talent... his car is also pretty awesome
Q: If and when your fight with him intensifies into a matter of who wins the title, it will inevitably boil down to 'psychological warfare'…
LH: …well, I take a lot of pride in the fact that I am very strong in that - and that is what I also admire in someone else. Seb seems solid and I want to beat him at his best in the car, so I don't have any intention playing psychological games outside the car.
Q: About the Barcelona race, you said that it was one of the toughest of your career…
LH: …it was one of the most exciting, because it was against another team. I have never seen my team so passionate. I have seen such energy. It was awesome.
Q: Monaco is much about qualifying. To do the perfect lap…
LH: I think the 'perfect lap' is an illusion. I definitely had good laps here, but I also know that I can improve. Once you did the perfect lap you have to ask yourself 'What's next?' Stop - because it can't get any better? For me the target is always moving.