Interview
Lewis Hamilton Q&A: No backing off in Brazil!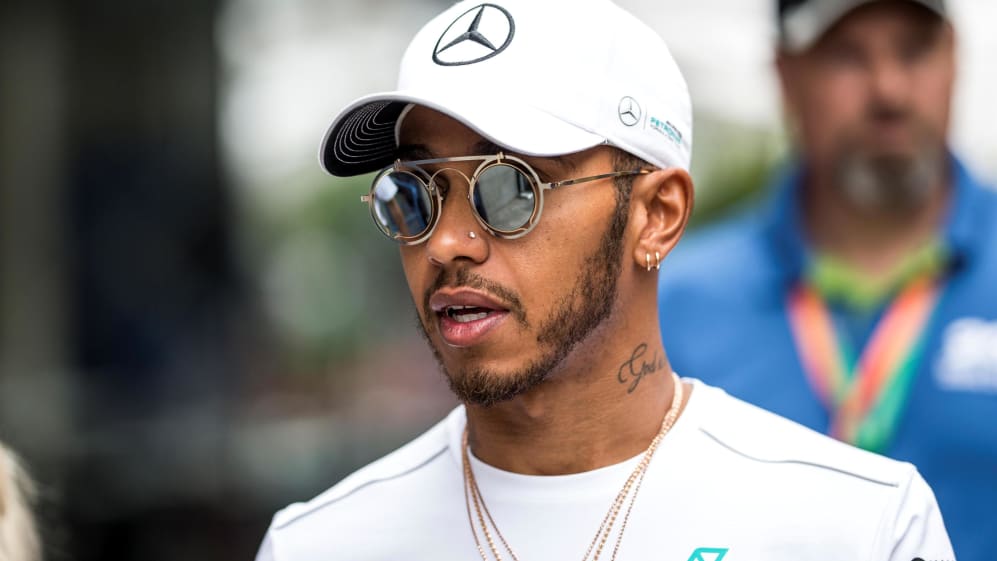 Since wrapping up the 2017 drivers' championship at the last round in Mexico, it seems like Mercedes' Lewis Hamilton has rarely been out of the news. In fact, he's found time for family and a Peruvian adventure. So with the title in his pocket, will he also be taking things easy in Sao Paulo this weekend? Not a chance…
Q: Lewis, 11 days ago you won your fourth world championship title. It makes you the most successful British racing driver in history. Has that fact sunk in yet?
Lewis Hamilton: I have been spending the past ten days with my family and very close friends, so I didn't really think about it too much. I hiked to Machu Picchu, which I've dreamt of doing for quite some time. Well every now and then you pinch yourself thinking, 'Wow, we've just won the world championship,' but that was about it. Only the Monday after the Mexican race was a bit crazy. But to be honest, it felt pretty cool today coming into the paddock as champion! (Laughs) It really feels like the first time – it really does!
Q: Has anything changed from Mexico to Brazil? Another star on your helmet? A change in your approach?
LH: *No, nothing has changed. There are still two races to go! Maybe it has not sunk in completely: I am still in the same mental frame of mind that there are still races to be ticked off. It wouldn't feel normal to back off at this moment. It is the best time ever to apply even more pressure – just because I can. There are still two wins available. *
Q: Four title wins, the most poles in history, and still you want more. Still you want to raise the bar. Where do you find that energy?
LH: *I love racing. Particularly this year I found a new love for racing. The battles that we've had this season get you even more engaged. Maybe that sounds strange, but it is not so that if you won the championship you are relieved and take a sigh. It doesn't really change anything, except that you have the title alongside your name. Yes, it feels good when people say 'Lewis Hamilton, four times world champion,' but I am still a racing driver by heart and still have lots of fights in me! (Laughs) *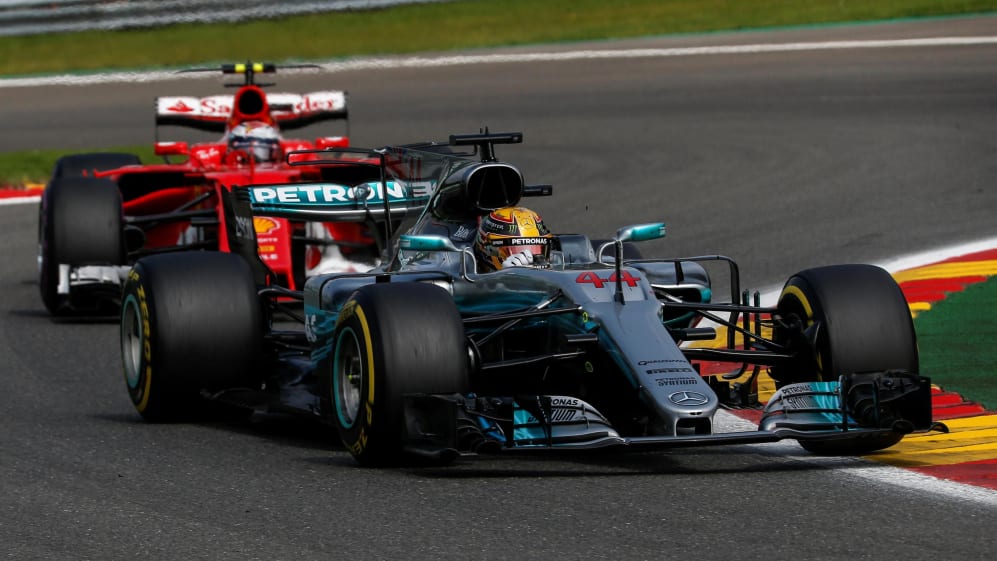 Q: There are only two drivers with more titles: Michael Schumacher and Juan Manuel Fangio. Is that on your list now?
LH: My thought process when I started racing was to make it into F1. Once in F1 the goal was to win the championship. After winning the first title I was thankful for what I had, because most drivers don't ever make it to a title win. After winning the second I had the same thought of being thankful. Then I had the third and now I have the fourth – and still have the same thought process. I believe I can win more championships – and if I have the car it should be possible. But my goal never was to reach Michael (Schumacher). I wanted to match Ayrton (Senna), but now I am beyond that and now the dreams could expand into an area I was never planning.
Q: Sebastian Vettel could well be your biggest rival again next year – with both of you seeking a fifth title. In an interview last week you were quoted as saying that there were times he hated you more than you hated him. In what context did you mean that?
LH: *I don't remember that. But I don't have any hate for Vettel. Obviously we had our battle through the year and I have always remained respectful. I see him as a four-time world champion – as a fantastic driver. I love the fact that I was able to come back harder and come out on top. I think it is always a hard moment for anyone to lose a championship – particularly if you have been in the lead for some time. I have been there before. *
Q: You are focused on two more wins this year. Mercedes want to use these two remaining races as test runs for 2018. How do those go together?
LH: To be honest I have not spoken with the team about that so far. But I doubt that there is going to be much new on the car. During the year you put new things on the car permanently, so I guess it will not be significantly more in the last two races. If it's good for next year, why shouldn't it be good for now? Whatever makes the car faster is appreciated.
Q: Your team mate Valtteri Bottas has the chance in these last two races to become vice champion. Will you help him?
LH: I am sure. But I don't think they are going to ask. Valtteri wants to get it on merit. He has been working hard throughout the year and is focused more than ever, so I know he wants to do it on his own. But if the team asks me, then for sure! As I said before, my mentality for the last two races is to win – and I have not been told otherwise.