Feature F1 Unlocked
LIGHTS TO FLAG: Mika Hakkinen on his horrific Adelaide accident, beating Michael Schumacher, and life after F1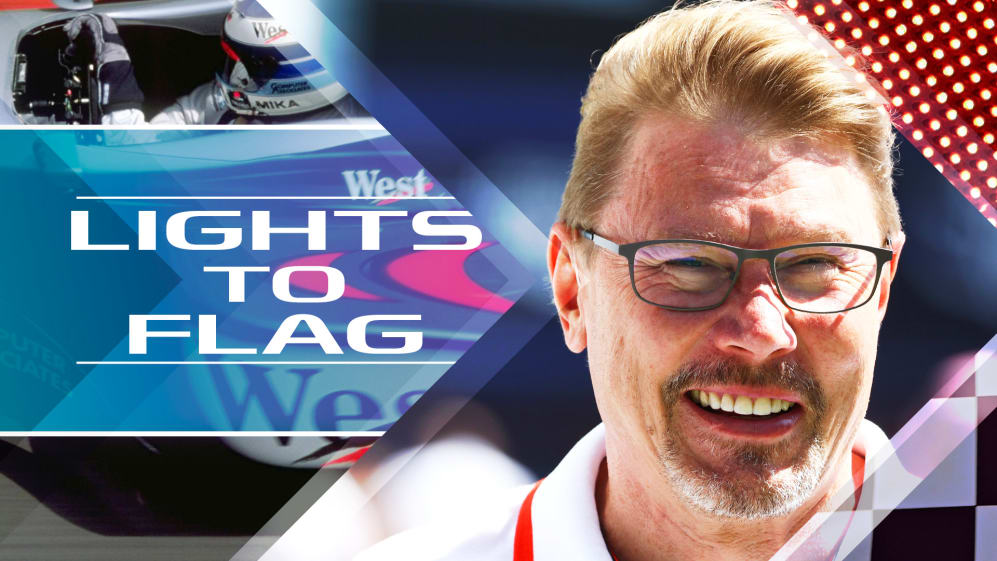 Mika Hakkinen spent a decade racing in Formula 1, surviving a horrific crash in 1995 before battling back onto the grid – and then winning back-to-back world championship titles in 1998 and 1999 as he duked it out with Michael Schumacher for top honours.
In our latest Lights To Flag feature, 'the Flying Finn' opens up about growing up in Finland, recovering from that shocking crash at Adelaide, his championship wins, and what life held in store after retirement...
Humble beginnings in Helsinki
Hakkinen didn't have a motorsport background growing up, but his parents wanted some sort of outlet for his excitable personality – and as he explains, racing is something of a national obsession in his home country.
"It's true – my parents never did do any motor racing, there is no motor racing background," he says. "But in Finland, where I come from, obviously motor racing is everywhere. Everyday it's life: in all the papers, media, neighbours – everybody has something to do with the racing."
TREMAYNE ON FANGIO: Why F1's first record breaker is still revered by racing fans decades after he left the stage
And so four wheels became the focus for the young Finn ahead of the other popular Scandinavian pursuits, as he looked for a hobby.
"Is it [going to be] ski jumping? Is it cross-country skiing? Is it ice hockey? No – for some reason, I ended up on a go-kart track and that's how everything started in my motor racing career. I was around six years old, and my parents realised 'wow, this is the sport where our son is really getting excited, that he really likes.' So we started doing that and it worked really well."
It did indeed work really well: Hakkinen won four Finnish kart titles and moved up to Formula Ford after buying fellow Finn JJ Lehto's Reynard car, winning titles all over Scandinavia.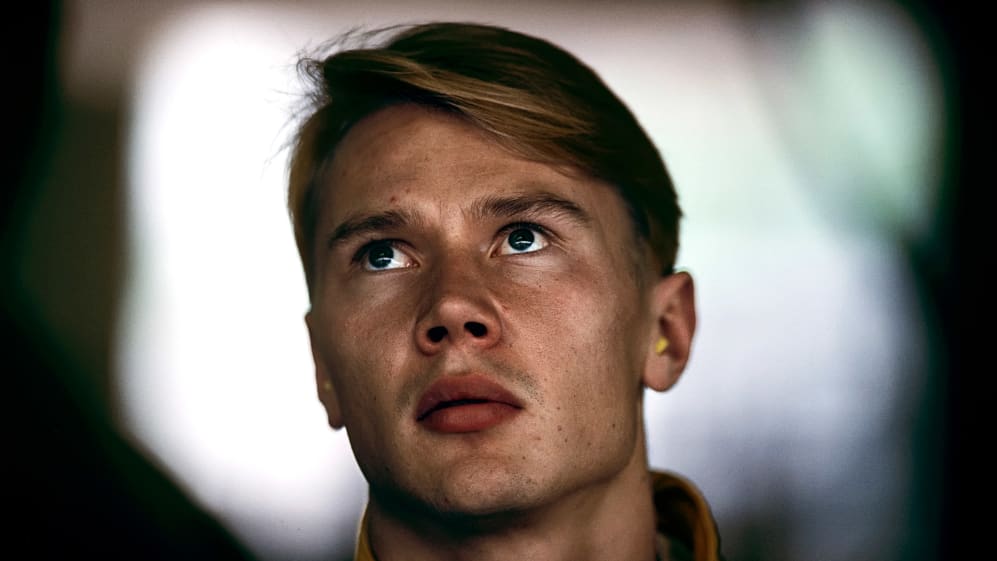 Adelaide '95 – "The big one"
After taking Lehto's Formula Ford to victory, Hakkinen found further success in the Lotus Euroseries and British Formula 3 – in which he battled Michael Schumacher, winning out in Hockenheim but losing after colliding with his future F1 rival at Macau.
The Marlboro World Championship Team – a prestigious junior academy – backed him and Hakkinen was given an F1 test with Benetton, after which Team Lotus snapped him up. It was 1991 and he was now a bonafide Formula 1 driver.
But momentum was hard to come by with Lotus as DNFs populated his scoresheet in '91 before the results came in 1992, with P4s in France and Hungary. A contract dispute however stopped Hakkinen from leaving Lotus for Williams – but then McLaren's Ron Dennis came calling in 1993.
LIGHTS TO FLAG: How 1979 F1 champion Jody Scheckter 'hustled' his way to F1 and ended up farming
"I did a couple of Grands Prix that year [1993] with McLaren with Ayrton Senna. In '94, we changed the engine manufacturer, we had Peugeot after Ford. In '95, finally we had a Mercedes engine. I was a young guy developing constantly all the time, learning the teamwork, technical stuff, the data.
"And then bang! My accident in Adelaide. Big one..."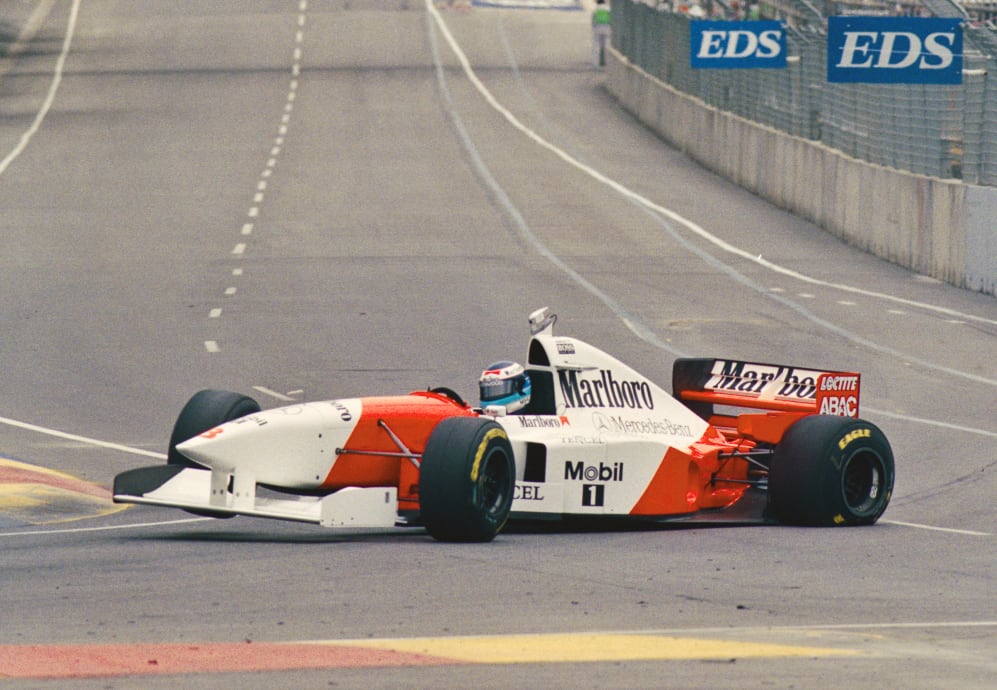 During qualifying for the 1995 Australian Grand Prix, Hakkinen's left-rear tyre caught debris and sent him spinning over the kerbs and into the barriers at 200km/h. Face bloodied from hitting the steering wheel, Hakkinen needed an emergency trackside tracheotomy to allow him breath before being put on a ventilator in hospital, where he was put into a coma for two days.
"And from that accident, two months later... there were not any questions from the McLaren team, not from the management, not the family – 'Would you like to go back to racing?' Because I did crack my skull and I was in the hospital for a long time," he said.
"Nobody pushed me to go back to racing. But of course, time goes forward. Naturally, it came to the point that the team has to ask, 'Okay, you have to start preparing for the next season. Is Mika willing to do the test? Is he scared? Is he worried?'
WATCH: Top 10 moments of Mika Hakkinen Brilliance
"And I was sitting on my terrace in Monaco, in my apartment, and I was looking outside and I was thinking I was still very weak. Of course [I had] not recovered from the accident because this was such a short time. I was thinking, 'This is the time when I have to make a decision.'
"It was a very, very difficult time because I was in constant pain all the time. That is in my mind all the time. 'I don't want that anymore. I don't want to experience that anymore.' What gave me that problem? The accident in Formula 1.
"A young guy is thinking in his mind, 'Is it okay? Do I have to feel scared? What do I want?'"
The 'inhuman' comeback
He'd emerged from a coma, suffered nerve and hearing damage, and was in immense pain – no wonder Hakkinen was hesitant to return to the cockpit. He considered quitting altogether but with the help of his then-girlfriend Erja, the team at McLaren – and even his pet tortoise – he changed his mindset and resolved to continue.
"I put my mind in a different position. Not like a human, but like a racing driver thinking, 'Come on, there's no emotions now. There's a job to be done. You are heading the right way in your career and you are heading to your target, which is becoming a world champion, becoming a race winner, becoming the guy who is getting pole positions.'
LIGHTS TO FLAG: Coulthard on replacing Senna, dealing with Ron Dennis, and racing against Hakkinen
"So if I now decided to stay home, I will be regretting that and I will be a loser. So then that human side tried to tell me: 'Mika, you know, you just experienced something so bad – is it right to go back to this danger? So it's almost...'"
'Traumatic?' I interject.
"Yeah, absolutely. So, what was saving me and what was giving me confidence not to be [fearful] was the people who were surrounding me: family, girlfriend, the team, the management, the friends – they have always been supporting me. I said, 'I cannot leave them cold like this! I need to go back. I want to go back'.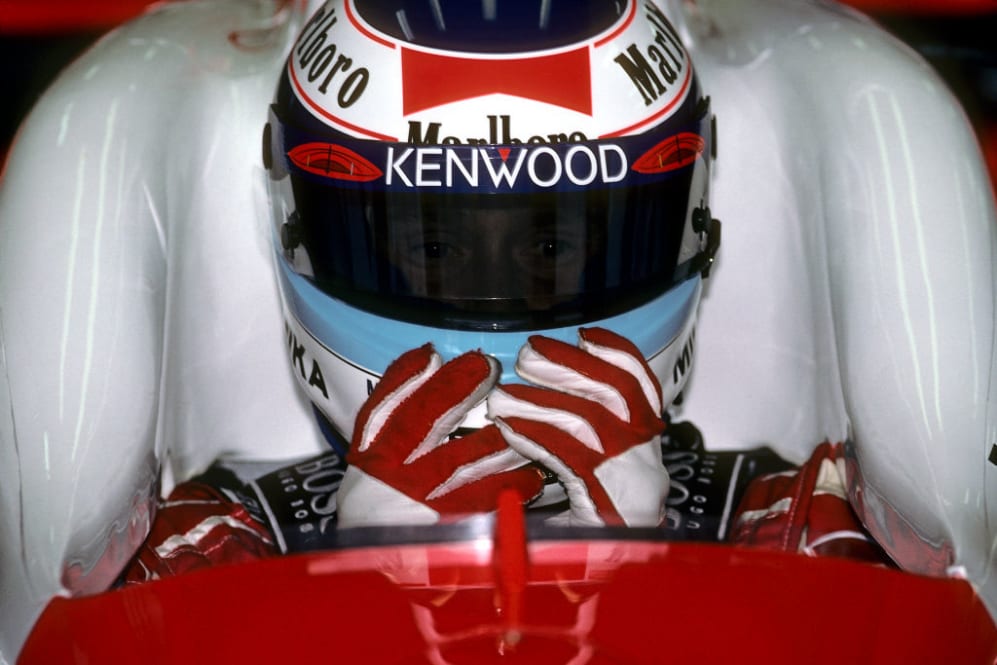 "So I did go back then for a test and when I did jump in a racing car after my accident, the first time I saw the mechanics, engineers, they were shocked – because I looked different. I didn't have hair on the side [of my head], I was skinny... I was different."
Underweight and apprehensive he may have been, but as soon as he climbed into the car, those worries were drowned out by the roar of a V10 engine.
LIGHTS TO FLAG: Vitantonio Liuzzi on racing Michael Schumacher, Red Bull politics, and his new role in F1
"When I did go in the car, going out of the garage into the pit lane, I felt this paradise. What a beautiful machine! What a beautiful tailor-made car this Formula 1 car is. And when I went out of the pits and started driving, there was no fear whatsoever.
"I don't say I didn't think about my accident, I don't say I didn't think when I go into a high speed [corner], [what] if something happens? It's natural. You have self [awareness]: 'Let's keep it 95%, 99% this corner. Let's now get the confidence back and everything.' But all was fine!"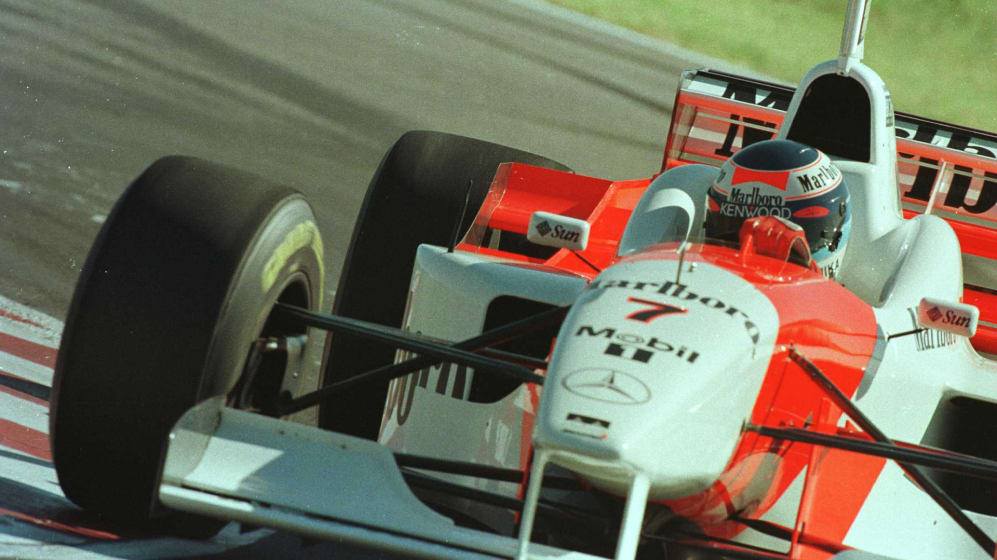 Winning ways
In 1996, now with David Coulthard as his team mate, Hakkinen would finish the season fifth overall with his first podium of the season coming at Silverstone – and reports of a move to Williams were quashed as he extended his contract with McLaren. The following season was marred by retirements at Monaco, Canada, Britain, Hungary, Austria and the Nurburgring – with a disqualification in Belgium.
In the final race of 1997, at Jerez, Michael Schumacher and Jacques Villeneuve collided in the chase for the title – and while Schumacher was out of the race, Villeneuve carried on. Coulthard was ordered to slow down for Hakkinen to take second place, which then became victory as Villeneuve slowed with damage on the final lap.
READ MORE: How I beat Schumacher to the title at Jerez '97 – by Jacques Villeneuve
"What went through my mind was that I didn't win that race square and fair," admits Hakkinen. "You know, there was Jacques Villeneuve was who was winning a World Championship. He starts slowing down in the last lap.
"David Coulthard, I remember, I think he had some team orders. I'm laughing now – but he definitely wasn't.
"It wasn't a victory like, 'I was the fastest, the car was fastest, and here I am spraying the champagne'; it was little bit given to me. I've been winning all my career, all my life when I've been racing.
"I felt like we had work to do. We had the whole winter. I was the winner all winter. So it was a beautiful moment, beautiful time. It gave me massive confidence, of course [to win the last race of the season]."
Mounting a championship battle
Narrower cars, grooved tyres and V10 engines across the board meant 1998 would be a new era for F1. McLaren had also pounced on rivals Williams to lure genius designer Adrian Newey to Woking.
"Everything came together. We worked hard for many, many years, and [engine supplier] Mercedes were improving. They knew that they had to get in the McLaren car the most powerful engine, and that that was our goal. They knew I didn't care if it's not reliable so long as I can overtake everybody on the straight – it has to be the most powerful.
TREMAYNE: Exactly 34 years after he first made his mark, surely Newey is now the greatest designer in F1 history
"We had a beautiful, beautiful car. Adrian Newey joined our team. He was the centre of this, giving instructions, working with each individual – and definitely not easy people, very difficult characters. So then the success came. It was beautiful."
Hakkinen won the first two Grands Prix of the season in an early show of McLaren's pace, the Finn going on to pick up victories in pairs: in Spain and Monaco; Austria then Germany; then the Nurburgring and Japan. The title was delivered by a margin of 14 points over Schumacher, with Coulthard helping seal the constructors' title for the team.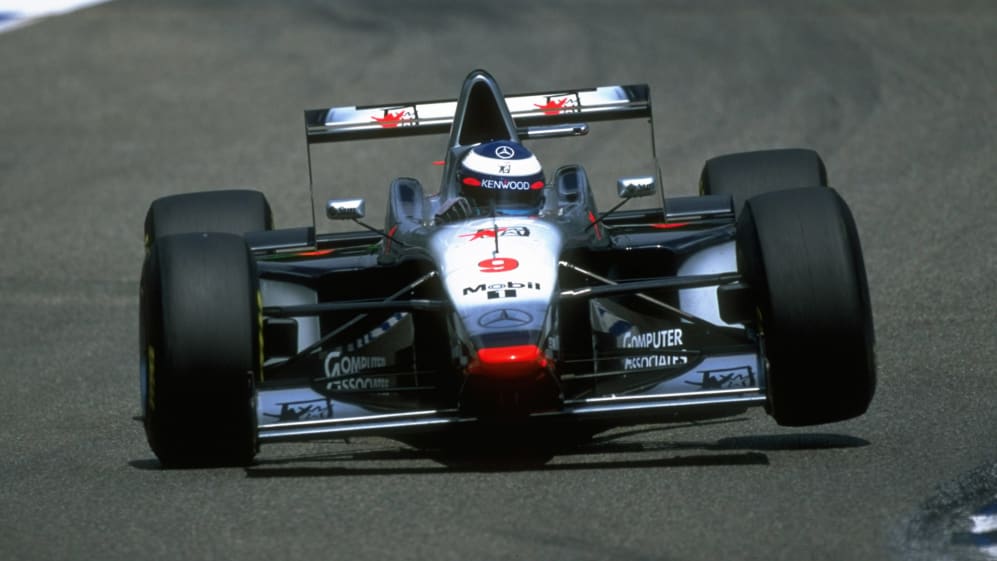 In 1999, Hakkinen repeated the feat and, although Schumacher suffered a broken leg in a crash at Silverstone, Coulthard, Eddie Irvine and Heinz-Harald Frentzen all challenged for the title with the Finn winning it by two points over Irvine at the final round of the year in Japan.
The following year Hakkinen was looking to make it three in a row – and he and Schumacher produced one of F1's most spectacular duels in the 2000 Belgian Grand Prix. But the German was finding his form in a fast and – crucially – reliable Ferrari.
"Unfortunately, we had quite a few technical issues," says Hakkinen. "Ferrari was finishing nearly every Grand Prix and we weren't in a position to score points at every Grand Prix. And I felt also that the tyres weren't really favoured in our development of the car.
BEYOND THE GRID: Mika Hakkinen on Schumacher, Senna and recovery from injury
"You can look back and think, 'Maybe I should take my sleeping bag after the season, go in the factory and be there from the morning to the evening with the engineers to really understand everything.'
"I don't know what is the right thing. It's always easy to look back. 'What about if I were to do this differently?' But the general comment about that season was, Michael had such a reliable car, and if you don't finish the Grands Prix, you don't score points."
2001 – "Finito"
Winning four times in 2000 and twice in 2001 as Schumacher won both titles, Hakkinen – by now also a father – announced he'd take a break from F1.
"I was finito," he says. "Because '95, I had my accident and it was really hard to come back, winning [two] World Championships. And after that I had a lot of mechanical failures. In 2001, I had a massive technical failure [in Australia], where the front upright holding the front tyre failed at very high speed.
"I had a massive accident I'll never forget. So that made me think, 'Alright, Mika, do you know what you're doing? Really?'
RISE OF THE ROOKIE: How Mika Hakkinen went from humble Helsinki beginnings to become F1's Flying Finn
"So why did I have a year off?
"I think at the [2001] Monaco Grand Prix I told Ron: 'Don't waste time, I cannot continue. It's too much. Psychologically, it's too much. And I feel I cannot give 100% all the time. And if I can't give 100%, then I'm not doing a favour to anybody.'"
Team boss Dennis suggested Hakkinen take a year off instead of retiring completely, perhaps hoping that a sabbatical would renew the Finn's motivation to race. But even though reports grew of a possible comeback in 2004 – reports that weren't unfounded, as Hakkinen says it was "absolutely natural" that he was considering a return – the Finn was done with F1, and sabbatical became retirement.
Striking the balance
The 54-year-old admits it was "very, very difficult – very challenging" to keep his mind active after quitting F1. In 2005 he, like former team mate Coulthard would in 2010, took to DTM – taking a win after three starts at Spa-Francorchamps and a podium in Turkey for fifth overall. A year later, he tested for McLaren alongside Lewis Hamilton – but a gearbox problem hampered Hakkinen's day of running and did little to spark any desire to make a comeback.
"I think I should create a future programme for the retired Grand Prix drivers, because some of them have a full [career] and then stop. Some drivers, they have to stop not even achieving what I did," he says.
"It was very challenging. I thought at first, 'This is easy', but suddenly I realised, 'How do I build my calendar? What about this?' So it makes you and your life unbalanced. And it's very challenging when you have learned to be a really routined, disciplined human being. It brings different kinds of issues.
"Maybe you start meeting the wrong people, making the wrong investments. What are you going to do? It was very challenging to retire – until I found the balance again."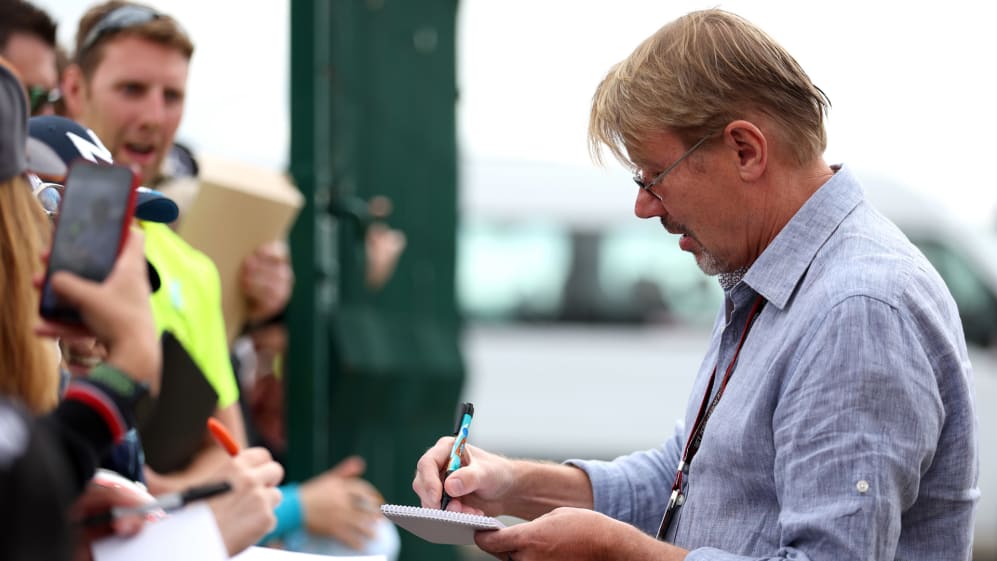 It seems that he has now found that balance. He now works with his late doctor Aki Hintsa's company, coaching drivers and athletes around the world. The likes of Lewis Hamilton and Sebastian Vettel have benefited from Hintsa's approach, while Hakkinen still swears that the Finnish doctor played a huge part in his two championships.
"I'm very fortunate to be part of Hintsa Performance. Many years ago, I was very fortunate to meet Aki Hintsa, who I brought to Formula 1 in '96," he says of the man who went on to spend 11 years as McLaren's chief medical officer.
Hakkinen also works with his luxury travel business – Luxury Action – and has continuing relationships with Formula 1 and McLaren, for whom he now serves as an ambassador.
"I'm part of the company. I am involved, of course, in Formula 1 with McLaren, also the luxury travel business. It's very successful."
F1 ICONS: Alfa Romeo's Valtteri Bottas on fellow Finn and double world champion Mika Hakkinen
Hakkinen admits, however, that he was once very much ready to leave the world of Formula 1 well in the rear view mirror.
"I think when I did retire, I switched off," he says. "I didn't want to think about Formula 1 – but it [F1] was the best thing ever. What happened in my life was the best thing because I saw all the experiences with communicating with people, handling the pressure, winning, losing, teamwork, supporting, to see the whole world. What a mega, mega experience.
"So then later on I said: 'Hey, time to open the door again and look inside what I experienced, what I learned. I'm going to do business, why don't I use my expertise, what I learned [in F1], to communicate with people?'
"And that's what I did."
To read on, sign up to F1 Unlocked for free
You'll unlock this article and get access to:
Live leaderboard data
Epic experiences and rewards
Money-can't-buy competitions