Podcast
LISTEN: The F1 Nation crew discuss the driver market with Christian Horner - and more!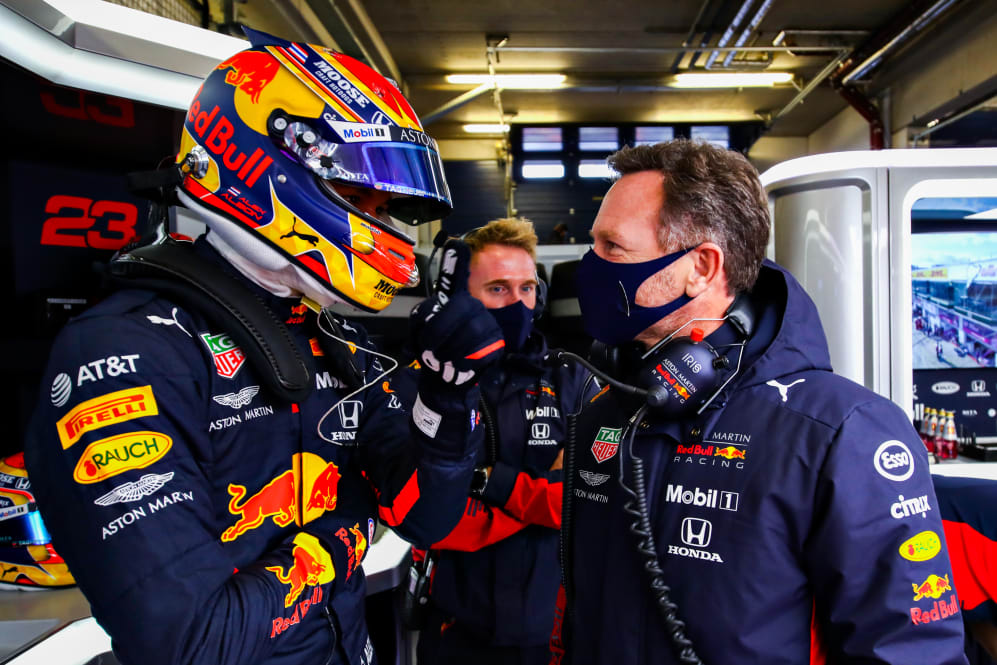 On this week's episode of F1 Nation, TC and Alex look back on the Portuguese Grand Prix and Lewis Hamilton's record-breaking win and pose the question, will his tally ever be beaten?
On a packed podcast, the boys then dive into the ever exciting driver market, speaking to Red Bull boss Christian Horner about what Alex Albon needs to do to 'claim' the seat alongside Max Verstappen, before giving their predictions on who might land where - including at Haas and AlphaTauri.
And finally they catch up with outgoing Haas driver Romain Grosjean, who picks his best moments in F1 to date - and they're not the most obvious picks!
Listen to full episode of F1 Nation in the player below, or via Apple Podcasts, Spotify, or your favourite podcasting platform.