Podcast
LISTEN: The secrets of race strategy with Alfa Romeo's Ruth Buscombe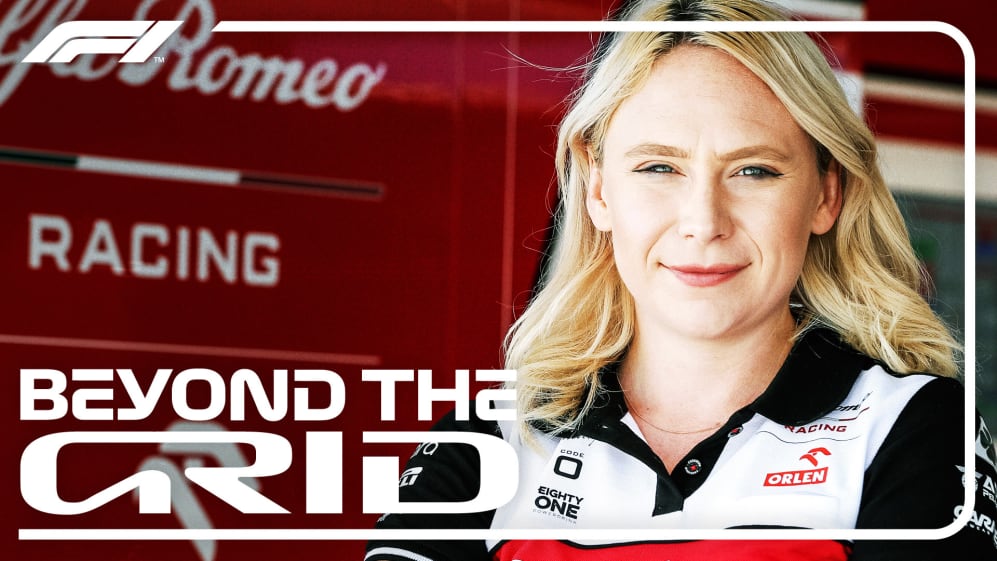 Ever wondered who pulls the strings behind the scenes when it comes to strategy? Look no further than this week's episode of our Beyond The Grid podcast, in which Alfa Romeo's Head of Race Strategy Ruth Buscombe joins host Tom Clarkson.
It's one of the most important things to consider during a Grand Prix weekend and it dictates what tyres a driver uses, when they pit, how they react to unforeseen events, and even how fast they drive – that is, race strategy.
Ruth Buscombe is the hand that helps guide Kimi Raikkonen and Antonio Giovinazzi's race fortunes every weekend and she joins Beyond the Grid to give us the inside line on how race strategists operate, how they try and plan, and react to wild races like Sunday's Russian GP in Sochi, and what a race-turning strategy call feels like when it comes off...
She also talks about championing diversity – and how her own journey into Formula 1 began.
Listen to the latest episode of Beyond The Grid in the player above, on Spotify, or Apple Podcasts.