Podcast
Listen to inspirational racer Alex Zanardi discuss his remarkable life and career on Beyond The Grid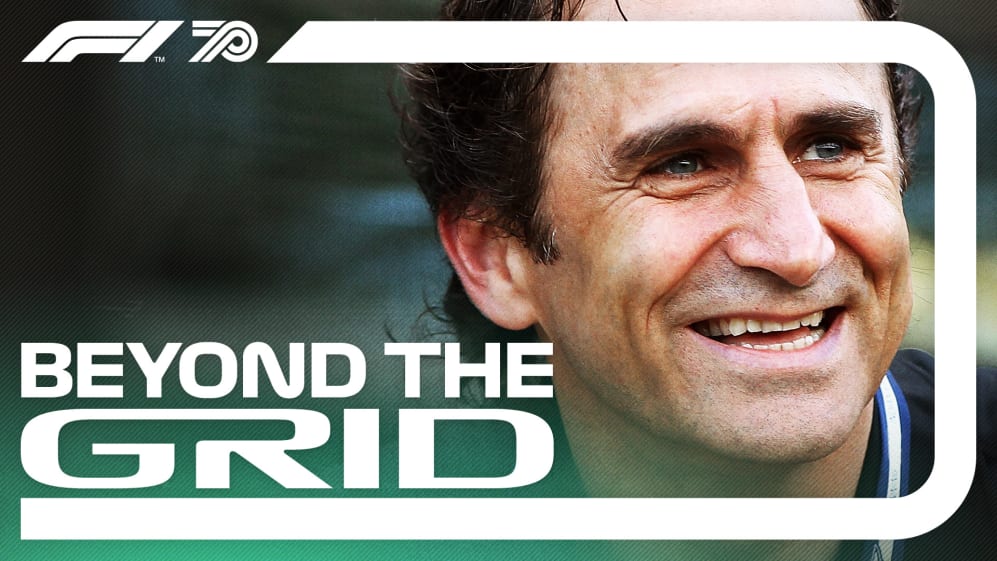 Alex Zanardi only raced in F1 41 times, never finishing higher than sixth. But for millions of fans around the world, he remains both a hero and an inspiration - and if you listen to this week's episode of F1 podcast Beyond The Grid, you'll understand why...
Between 1991 and 1999, Zanardi raced in F1 for Jordan, Minardi, Lotus and – after an electrifying spell of swashbuckling domination in IndyCars – for Williams. But it's what happened after he left the world of Grand Prix racing that made this supremely popular man in the racing world an inspirational figure worldwide.
On September 15th 2001, in a Champ Car race at Germany's high-speed Lausiztzring, Zanardi suffered a horrific accident. He survived – just – but only after both legs were amputated – one at the knee, one at the hip.
But remarkably, Zanardi would battle back. Battle back to race again at the top level in touring cars, and perhaps even more remarkably, battle to the top of the Olympic rostrum, having taken up and then completely dominated in hand cycling.
A natural story-teller, with an incredible tale to tell, join host Tom Clarkson as Zanardi delves deep into his life and career, both before and after the crash that changed his life in so many ways, yet he remains so very philosophical about…
You can listen to the full show in the player above, or via Apple Podcasts, Spotify or your favourite podcast app.
To make sure you never miss an episode, subscribe to Beyond The Grid via Apple Podcasts, Spotify or your favourite podcast app and you'll have a new episode delivered to your device every Wednesday.