Podcast
Listen to Nick Heidfeld discuss his fastest team mates, his toughest rivals and the best F1 car he drove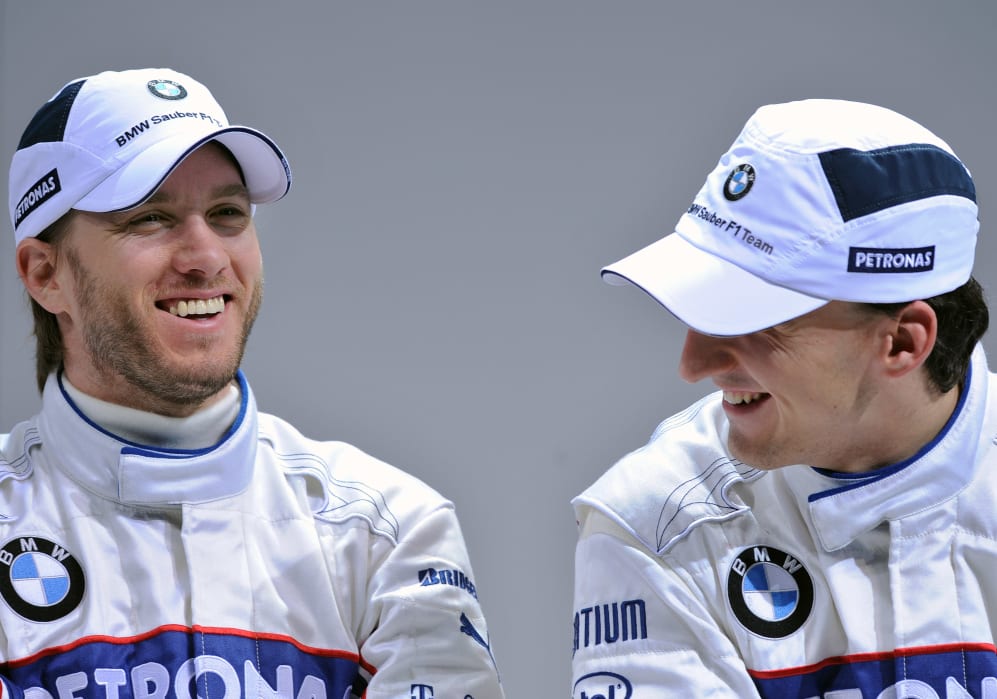 Nick Heidfeld was one of the quickest and most consistent drivers of the 2000s. In fact, he stood on the podium 13 times, which is the most any driver has done so without winning a race.
For many that would be a dubious honour, but it's perhaps better to see it as a reflection of the quality of a man who went toe-to-toe in equal machinery with the likes of Robert Kubica, Mark Webber and Kimi Raikkonen and frequently came out on top.
On this week's episode of F1's official podcast, Beyond The Grid, 'Quick Nick' chats to host Tom Clarkson about the ups and downs of his 183-race F1 career, including the cars, teams and rivals who impressed him most.
We think his opinions might surprise you…
You can listen to the full episode using the player below, or via your favourite podcast app.
To make sure you never miss an episode, subscribe to Beyond The Grid via Apple Podcasts, Spotify or your favourite podcast app and you'll have a new episode delivered to your device every Wednesday.