Interview
Living the F1 fairy tale - exclusive Valtteri Bottas Q&A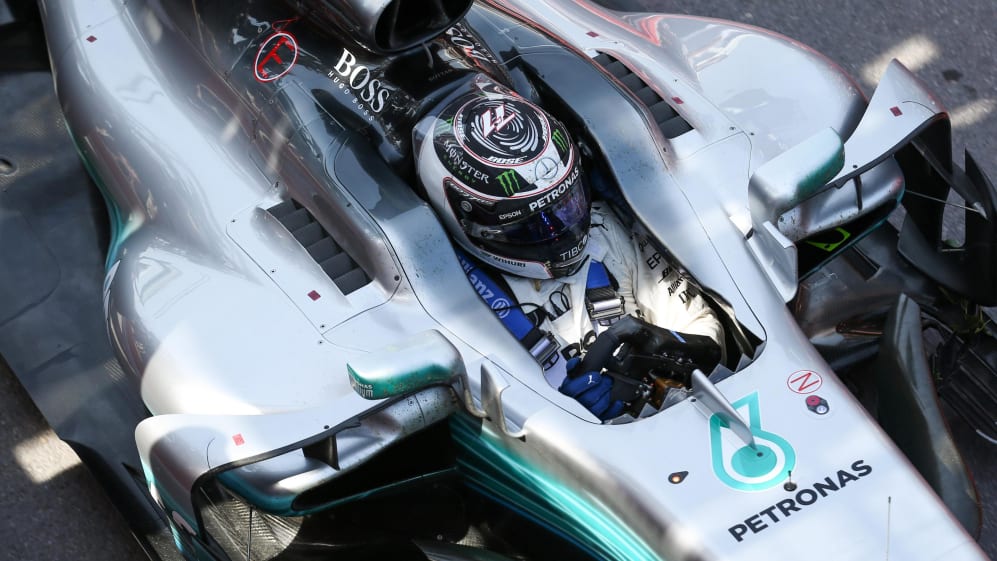 Seven races into his Mercedes F1 career Valtteri Bottas has already more than justified his place alongside his three-time world champion team mate. Not only has Bottas out-qualified Lewis Hamilton on more than one occasion, he has taken his maiden pole position and his first Grand Prix victory. So what now for F1 racing's latest flying Finn - and what might this weekend's Baku race hold?
Q: Valtteri, have you already digested the fact that you are now living in an F1 fairy-tale land?
Valtteri Bottas: Ha, yes, I have. It's my fifth year in Formula 1 and it was about time that something dramatic happens. Believe me 'fairy-tale land' feels really good! It's living a dream and every day I do acknowledge that I am a very lucky guy.
Q: It took you not more than four races with Mercedes to win your first Grand Prix – in your previous F1 life it may well have never happened. What were your own expectations as to when and where it would happen?
VB: I wanted to do it in Australia at the season opener. That would have been a statement. That was the target. But it is nice having done it in the first part of the season. I wanted to have it earlier rather than later. Now it is done and dusted: my first win, my first pole position – now it all is out of the way! (Laughs)
Q: Can you explain a bit the differences between your previous car and the Mercedes? What makes this car a winner?
VB: That is pretty difficult to say because of the massive rules changes this season. So my guess is that the new Williams feels completely different to the car I knew. Coming to my car now, it is very stable with a great grip level. How the 2017 Williams is I cannot say, as I have not driven it. All I can say right now is that the 2017 Mercedes is fantastic. That is the bottom line for me.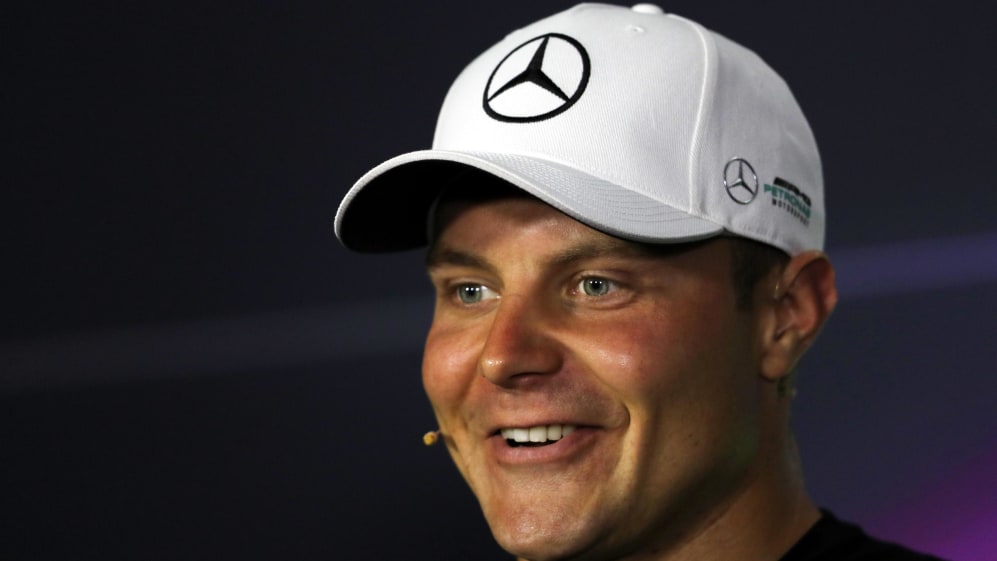 Q: You are happy with Mercedes, the team is happy to have you – it looks like the beginning of a wonderful friendship. All indications point to you extending your one-year contract with Mercedes…
VB: …of course that is my aim! My goal is to have a long-term partnership with Mercedes – a long future together. But obviously I have to wait and see if this is possible. That is why I wake up every morning and work with the team and give one hundred percent every time I am in the car - to help this team win championships, because that is what I want as well.
Q: How far along are the negotiations?
VB: This is still something for the future. It's still a bit too early in the season.
Q: Having Lewis Hamilton as team mate is probably a bit stressful. What most surprised you about the guy in the garage next door?
VB: To be honest, there was no real surprise. We've had good respect for each other from the very beginning. It is a good team atmosphere. I always knew that he is massively quick – so no, no real surprise!
Q: He is also massively visible. Does that give you the chance to have a more private life, give he's the one in the spotlight?
VB: Probably yes. Occasionally. (Laughs)
Q: Lewis has pointed out more than once that life with you is so much easier than with his previous team mate. Do you buy that?
VB: I have no idea. I have no experience of how it was before for him. But it that is the case then that's good. As I said, there is a good feeling in the team – not psychological games. We are all pushing for the same targets.
Q: So you are not treated like the junior partner?
VB: I don't feel like the junior partner. That is important for me.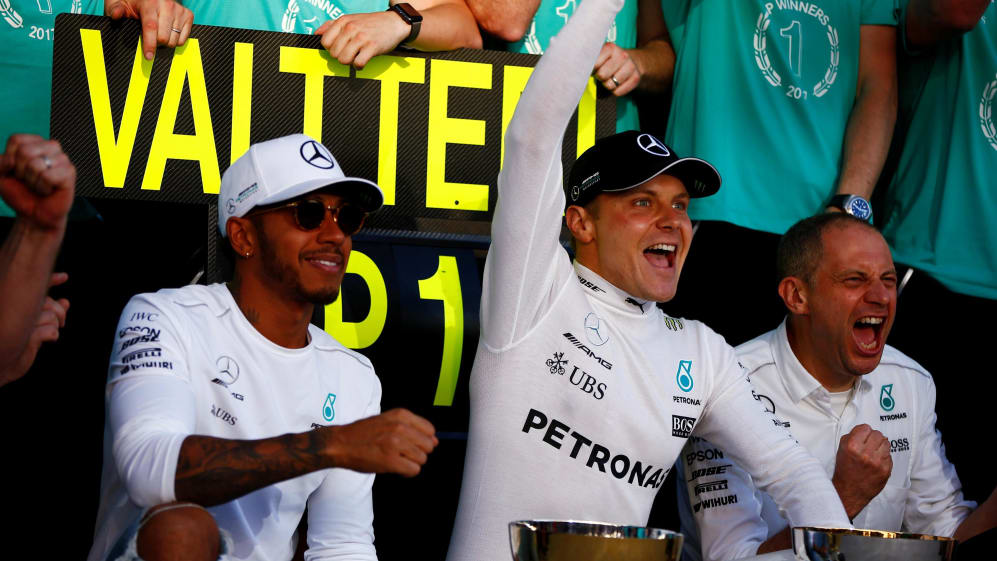 Q: You were a race winner in all the lower categories you competed in – then came the drought of your early F1 years. Now that you are back in victory lane, do you realize how much you've been missing the champagne?
VB: Well, it took a bit of time to understand what had happened in Barcelona. It was always about winning for me and it was a long time without it – the last time was 2011 in GP3 – so I really, really felt good and it slowly dawned on me what I have been missing all those years in between. That there as a certain void that wanted to be filled. Now I diagnose a certain addiction for that special podium feeling again. I want more!
Q: Your first Baku outing last year was pretty solid, finishing sixth. Your plan on Sunday must be to do better than that. A Mercedes won here last year – will we see a repeat?
VB: From my very first outing on this track I felt good with it, pretty comfortable. I missed FP3 last year but still managed to have a good qualifying and was able to jump up positions in the results to P6. So yes, I do expect a lot from this weekend. I think I will be very competitive here – and as a team we should do really well – so I am aiming for the win!
Q: Are you allowed to win with a view to the championship?
VB: Yes, of course.