Feature
LONG READ: The easy-going champion remembered, 20 years on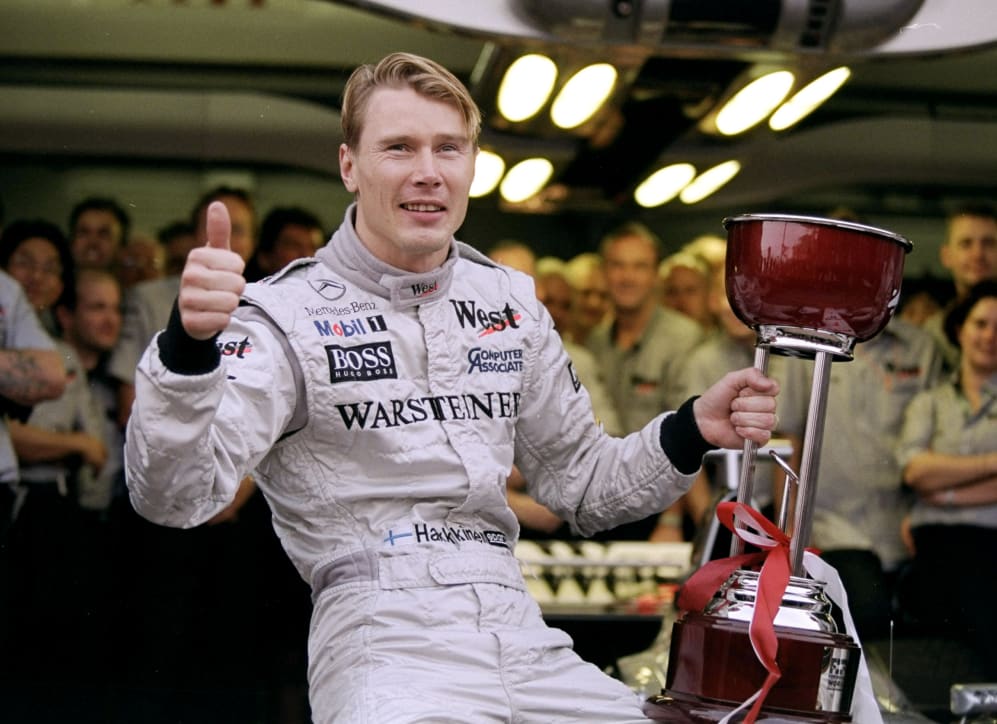 This month marks 20 years since Mika Hakkinen won his second and final world title in Japan. Through the prism of that victory, and his similar title triumph at the same track 12 months earlier, David Tremayne - who witnessed every one of Hakkinen's 161 Grand Prix starts - reflects on the Flying Finn's career and legacy…
Mika Hakkinen always seemed such an unflappable character. Slow to anger, even slower to appear flustered.
Yet there was about him, that weekend at Suzuka on November 1st, 1998, a quieter mien than we usually saw. On race morning he looked almost withdrawn, to those of us on the outside of the McLaren team. Of course, that was to be expected when a man was about to go head-to-head with an arch-rival to settle the biggest deal in his racing career: The World Championship.
But even McLaren insiders were slightly concerned. Mika just didn't look himself. This, remember, was the man who had gone from Lotus F1 driver – courtesy of ace talent spotter Peter Collins in 1991 – to McLaren test driver for 1993. Who had shown Ayrton Senna the way around at Estoril when Ron Dennis was finally able to let him off the lead in place of the unhappy Michael Andretti.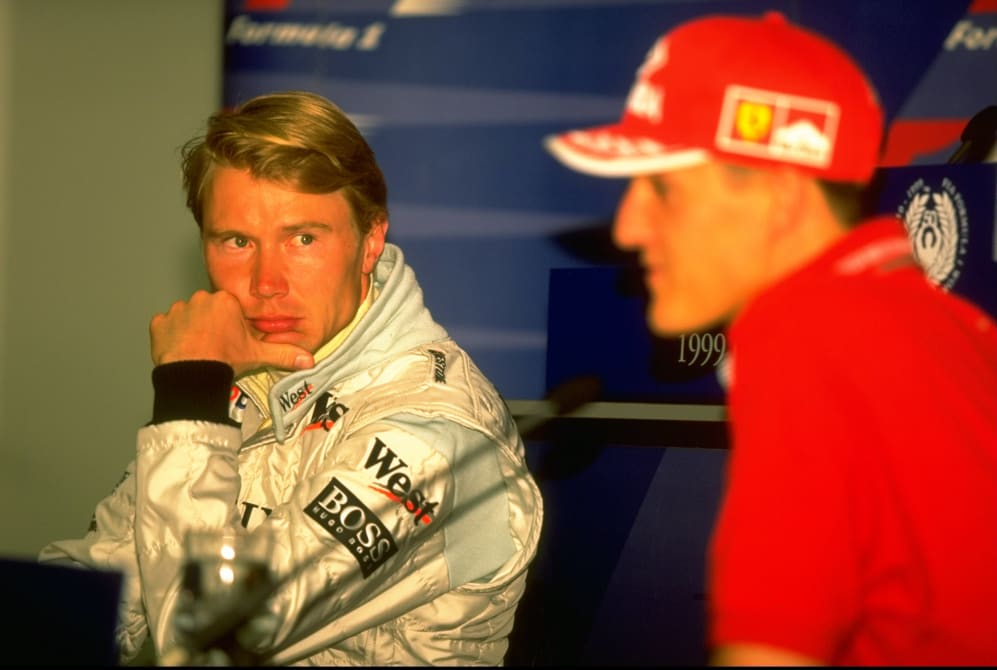 The intervening years had seen him banned for a race (after causing a shunt at Hockenheim in 1994), surviving a near-fatal crash in Adelaide in 1995 when a tyre punctured, and colliding with McLaren team mate David Coulthard at Estoril in 1996.
But he had also matured into a race winner. Yes, that partly came courtesy of Coulthard and that year's champion Jacques Villeneuve in Jerez at the end of 1997, but it was something that those of us who'd worked with him at Lotus in 1991 and '92 loved seeing happen.
Gone were the days when he might move flat in Monaco and then wonder why, when he plugged it in, his phone didn't work. When he would check in his suitcase and, as it chugged down the moving belt and he was asked for his passport, he would cheerfully point at said case as it disappeared and say, "It's in there."
The days when Peters Wright and Collins might feel moved physically to restrain him on a bench in the Lotus motorhome and go over things with strained patience yet again.
"Mika, where is the car understeering?"
"In the corners!"
"Yeees, but which part?"
"The corners!"
"Which part, the entry, the middle, the exit?"
"Yes! The corners!"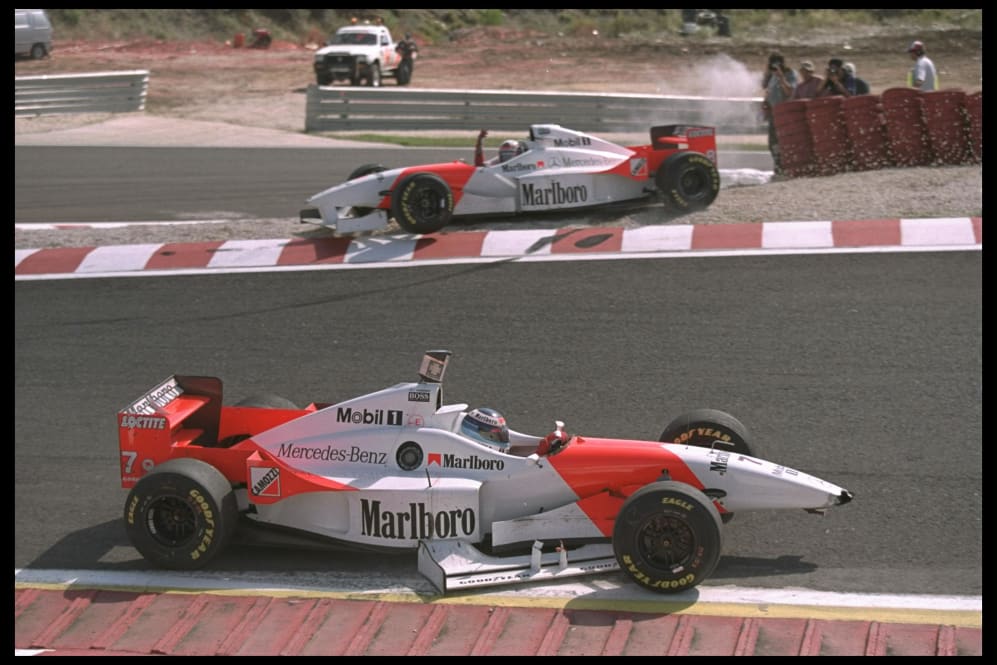 Now the engaging young kid who had left Vantaa, near Helsinki, to take his chances in the big world of racing had matured. And there was something more. Even Ferrari recognised that he was faster over a lap than their beloved Michael Schumacher.
And 1998 had finally brought the two greats of their era into mano a mano conflict.
Mika had won in Australia and Brazil, Michael in Argentina. David had intervened in San Marino. Then Mika won in Spain and Monaco before Michael hit back in Canada, France and Britain. Mika counter-attacked in Austria and Germany, Michael in Hungary, before Damon Hill intervened in Belgium. Italy then fell to Michael, Luxembourg (at the Nurburgring) to Mika.
And that last race had been remarkable for the manner in which Mika and McLaren pulled off the success. The team fuelled Mika for four more laps than Michael, and he used then brilliantly, slamming in fast laps and then, crucially, rejoining just in front with his two inside wheels in the dirt in the first corner, giving Michael some of his own medicine. When the second pit stop went like a dream Mika was home and dry, and Michael looked stunned.
They went to the showdown in Japan with Mika on 90 points, Michael on 86.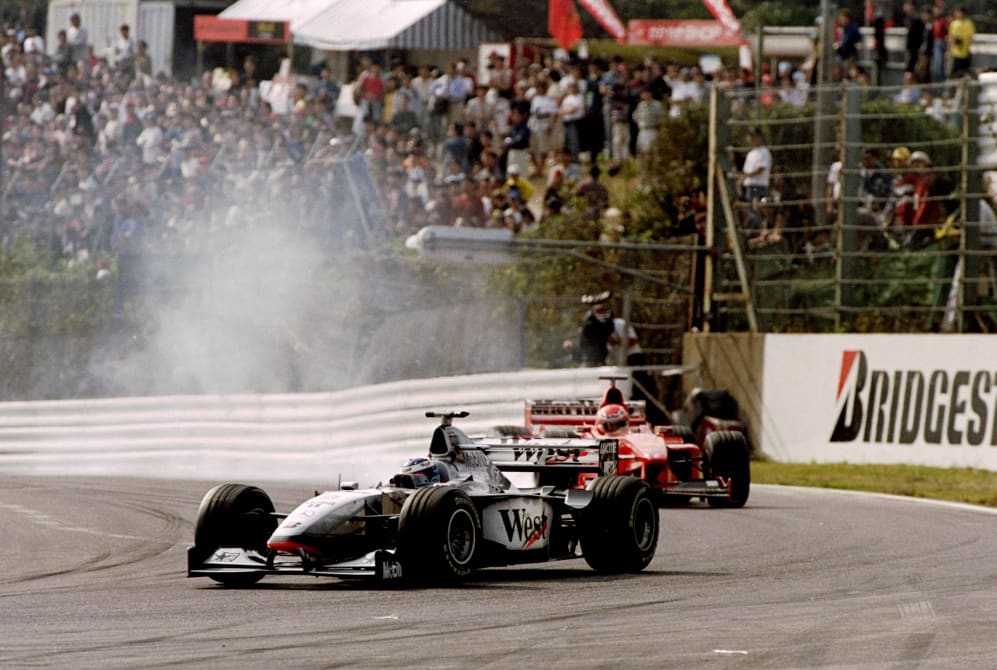 Michael put his Ferrari on the pole with Mika right behind him. I still remember the tension when they lapped in 1m 36.293s and 1m 36.471s, especially as their team mates DC and Eddie Irvine occupied row two, ready to do whatever might be needed to help their partners in this final battle. Standing on the grid anywhere, but especially at Suzuka, on that day, was, I remember, electric.
Would one man win a third title, or the other his first?
What we couldn't have known, however, was just how unsure Mika suddenly was after being half a second off Michael in the morning warm-up session they used to hold in those days.
"What am I going to do?" he asked.
Keke Rosberg, his manager and Finland's 1982 champion, drew on his ever-present cigarette and just looked him in the eye, before remarking as only he could: "Just go and have fun and drive the car as fast as you want."
It was all Mika needed to hear.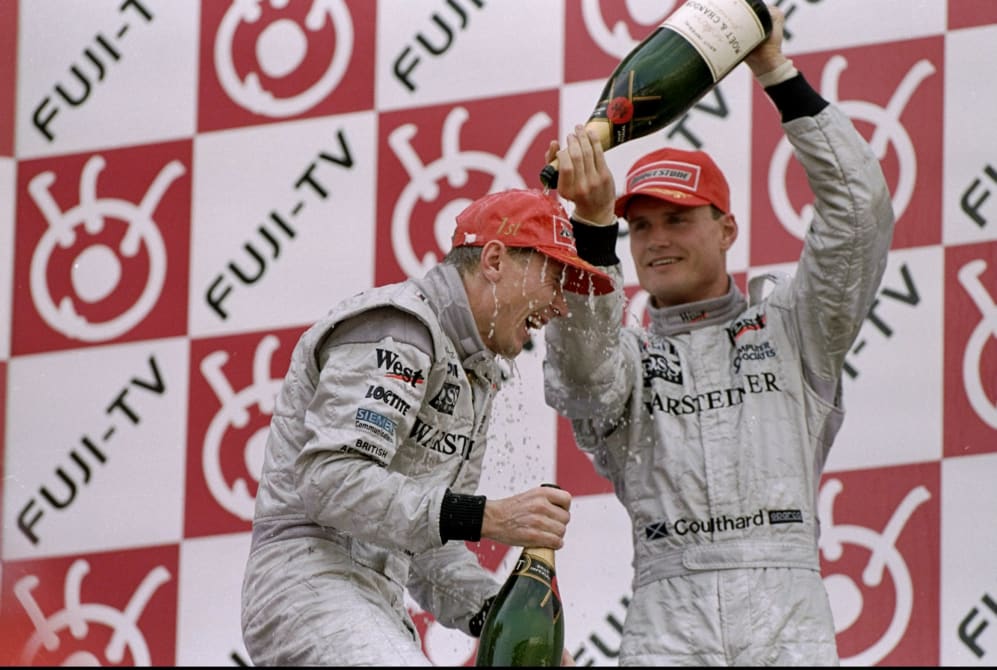 The tension was indescribable as start time approached, the drivers seeming to vibrate in their cockpits.
And then there was that horrible deflation when a car stalled. There it was, Jarno Trulli's blue Prost-Peugeot on the seventh row. Off he went to the back of the grid as the field made another formation lap.
McLaren had got the cooling fans out to their cars in double-quick time before that, but when the field assembled for the second try, another car stalled. Schumacher's Ferrari!
"The engine stalled because the clutch didn't free itself," he later recounted, Ferrari's first possible title since Jody Scheckter's back in 1979 now lost. Settled in the cockpit of car number 8, Mika was his old self again. He led every lap and won by more than seven seconds from Irvine, with Coulthard another half minute down. Michael had charged from the back of the grid to third, but lost a wheel on the pit straight on lap 32 after picking up a puncture from debris.
Afterwards, Mika was Mika – I remember him wearing that little-boy grin of his as he savoured his greatest moment.
"I don't know how to explain my feelings," he began. "It was easier than some of the races have been this year. I've been in much more difficult situations, but of course I was aware of the pressure that was falling on me."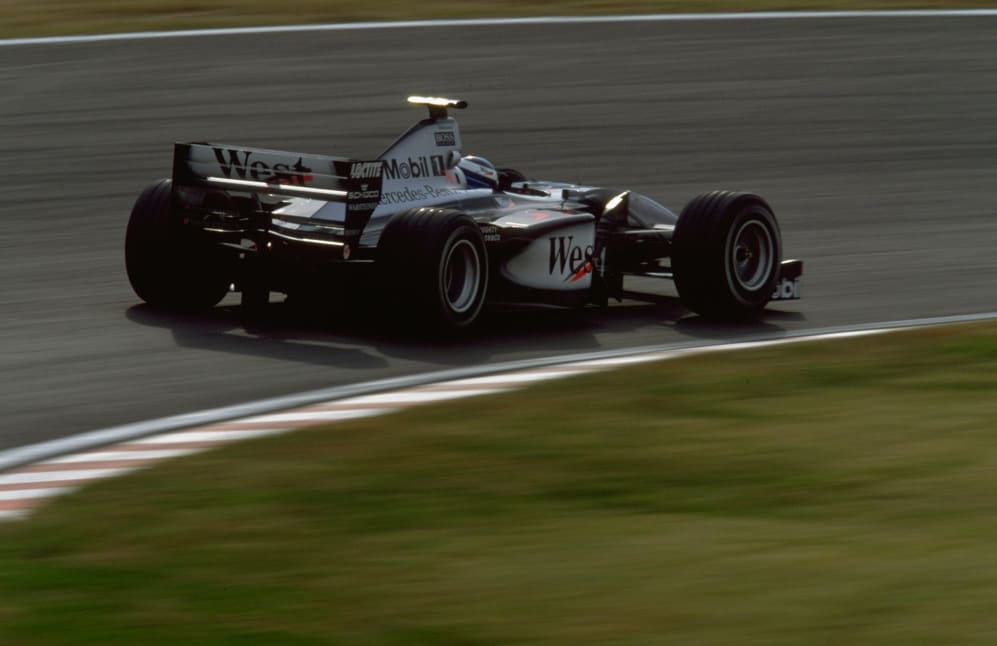 But everything had calmed down as the race progressed, until he found another dangerous threat.
"There is always one problem when you are leading easily like that – and it happened with me with about 10 laps to go – which is the tendency for your mind to start thinking about other things. I almost started whistling in the car…" We applauded when both Michael – changed into his civvies – and Eddie stepped over to the McLaren and congratulated the man in the two-tone blue helmet.
"Mika deserves it," Michael said. And none of us disagreed as we cheered the sight of one of the really good guys leaving his mark on history, and McLaren winning the constructors' title too.
A year later, we were there to see it all over again, though Michael's leg breakage in the British GP had seen that year's conflict develop into a straight fight between Mika and Eddie.
This time there had been more winners. Mika had won four races: Brazil, Spain, Canada and Hungary. Michael had won in San Marino and Spain before his accident. But Irvine had also won four, Heinz-Harald Frentzen two for Jordan and Coulthard and Johnny Herbert one apiece for McLaren and Stewart.
But Mika knew that Irvine had been helped to two of his triumphs – his old F3 sparring partner Mika Salo and Michael had moved over for him in Hockenheim and Malaysia, giving Mika a psychological edge even though Eddie had 70 points to Mika's 66. And while Michael was clearly out of contention for the title, having only returned for the previous race in Malaysia, he would be a very strong threat for the race and that could skew Mika's chances.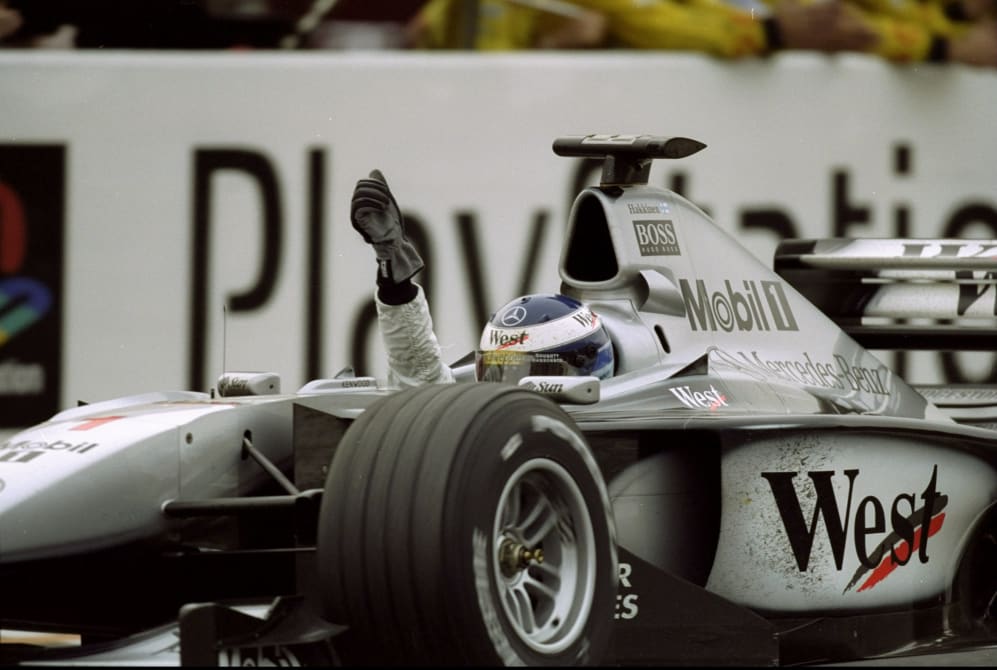 Michael took pole from Mika with 1m 37.470s to 1m 37.820s, but DC was third on 1m 38.239s and Eddie only fifth on 1m 38.975s after a nasty shunt. Curiously, Mika went through another of those little crises of confidence.
This time there was no Keke to give him fatherly advice, but there was Tyler Alexander, McLaren's robust and no-nonsense bridge between the days of Bruce McLaren and Ron Dennis. Like Mika, a racer.
"I told him just to get in the car and drive it like he always did," Tyler once told me with his trademark rumbling laugh. "I told him he'd always been good at that, and just to get on and do what he did best."
Mika excused himself for a quick pre-race toilet break, then got in car number 1 and drove its wheels off to beat Michael off the line and cross it five seconds ahead of the German 53 laps later, with Eddie a well-vanquished but gracious third.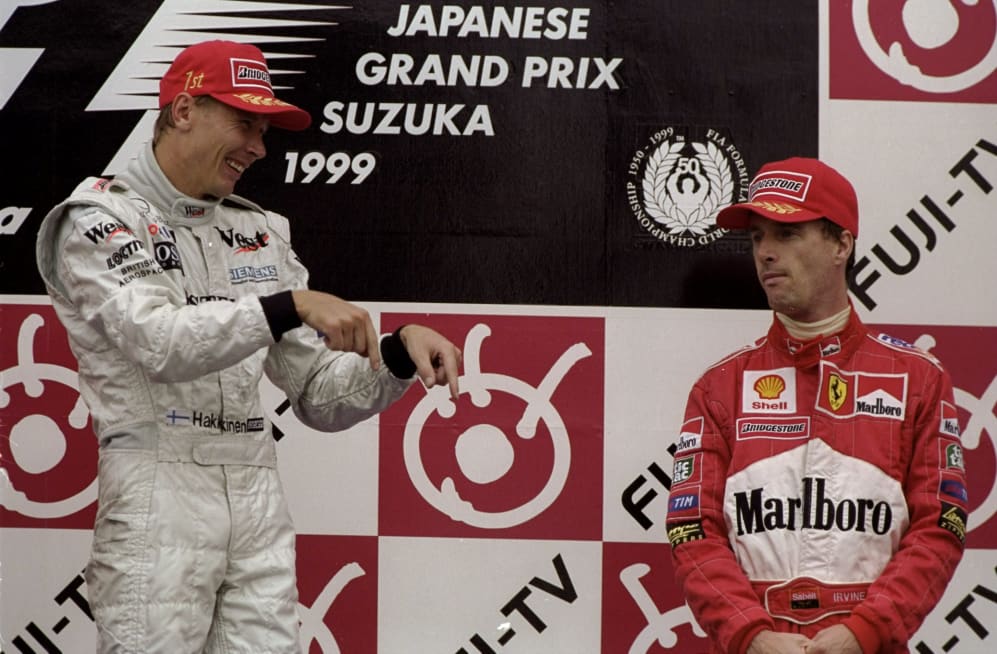 It was Mika's fifth win of the season, and arguably his best, and a widespread feeling of relief emanated the paddock. Colourful Ulsterman Irvine was not to everyone's taste and many disapproved of the way he'd been handed two wins and would have been upset to see him thus become champion. Mika, however, was everyone's favourite – the man who was faster than Schumacher! – and there was much celebration of his second title.
"To win the World Championship in the last Grand Prix is nerve-wracking," he smiled, as everyone smiled along with him. "I can't recommend the experience. I had it with Michael last year and again with Eddie here. I hope that's enough for one day."
Then we applauded a remarkable man who, to this day, remains the easy-going and kind human being he was when he left his homeland on his great adventure.