Losing victory 'very painful' - Bottas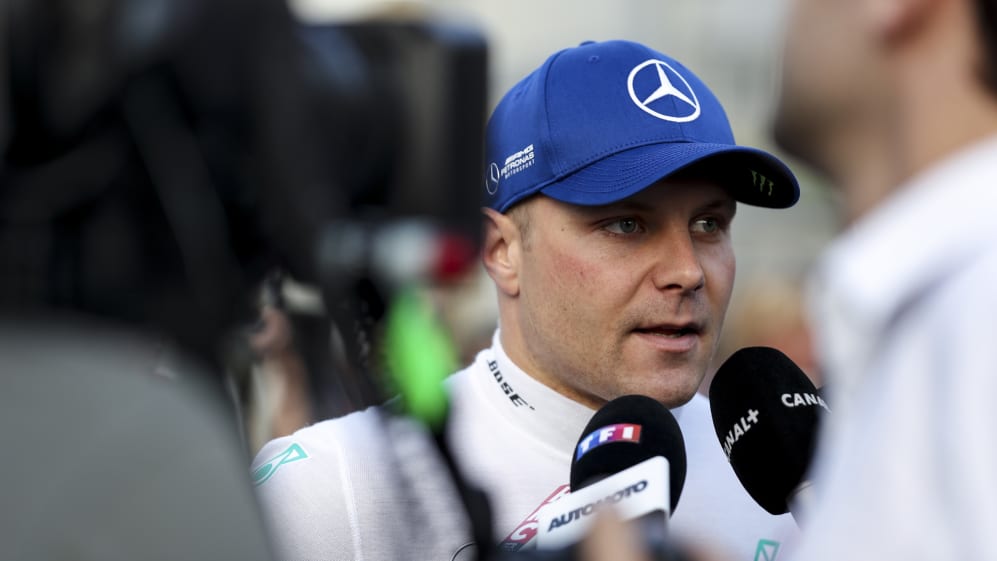 Drowning his sorrows – that's what Valtteri Bottas says he feels like doing after his heart-breaking retirement from the lead in the closing stages of Sunday's Grand Prix in Azerbaijan.
The Finn had driven magnificently up until his exit on lap 49, using a long first stint to climb from third on the grid into the lead.
But after appearing to luck in when the Red Bulls collided and the safety car was called – enabling him to make a pit stop and retain first place ahead of long-time leader Sebastian Vettel – Bottas was then dealt the ultimate blow when having staved off Vettel's attack at the re-start, he ran over debris with two laps to go.
A spectacular tyre blow out later and the Finn was watching trackside as team mate Lewis Hamilton inherited a fortunate victory.
"Maybe 10 pints of beer and we'll be fine," said the understandably gutted Mercedes driver afterwards.
"You always need to get through difficulties – it's part of racing - but at the moment it's very painful."
Despite having victory so cruelly snatched from his grasp, Bottas was diplomatic when asked whether the marshals should have done a better job clearing the track surface of debris.
"This track is difficult," he said. "Street circuits in general with a lot of crashes, [debris] is always going to be an issue.
"This time we were just so unlucky. I had no idea at any point I had run over debris – I didn't see anything, I didn't feel anything. Just very, very unlucky."
Bottas's retirement snapped an 18-race point-scoring streak for the Finn, and also sees him drop one place in the drivers' standings to P4.