Magnussen hails best-ever Haas qualifying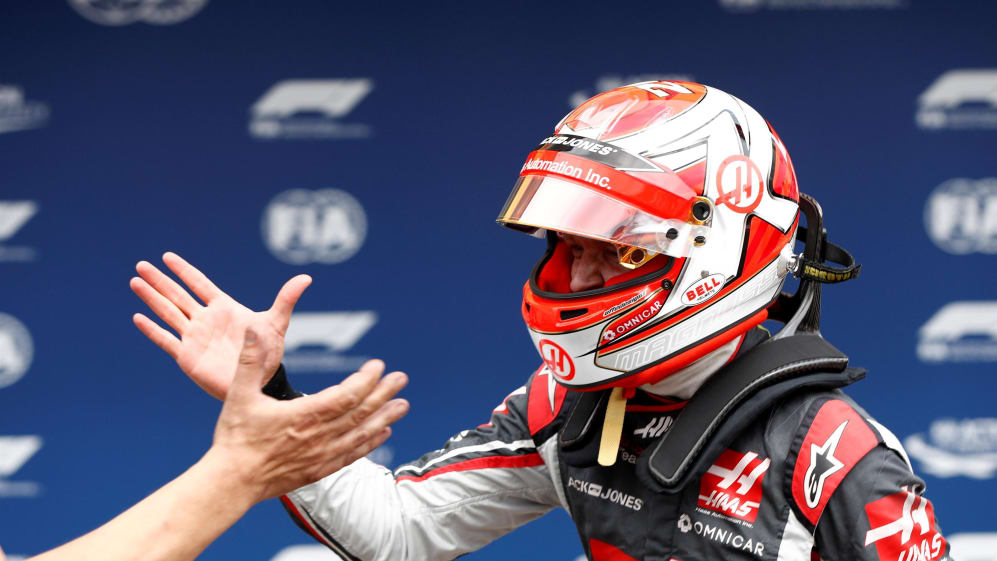 Haas seem to be going from strength to strength of late. Saturday in Germany saw Kevin Magnussen qualify fifth – his best since joining the American squad – with team mate Romain Grosjean backing the Dane up in sixth.
Combined, it was the best qualifying outcome in the young team's F1 history to date – and Magnussen was understandably delighted with the result.
"Very happy with today – good starting position for tomorrow," said Magnussen, whose previous best Haas qualifying was sixth in 2018's Australian season opener.
"We've got both cars up there and hopefully we can bring it home tomorrow and some strong points."
Magnussen was one of only four drivers to finish within a second of Sebastian Vettel's commanding pole time for Ferrari, leading him to believe that Haas may have increased the VF-18's performance. "I still think our car is particularly strong in the high-speed [corners] and we've been a bit weaker in low speed – and this his track has a few low-speed corners. We seem to be good here, so maybe we've improved our weakness.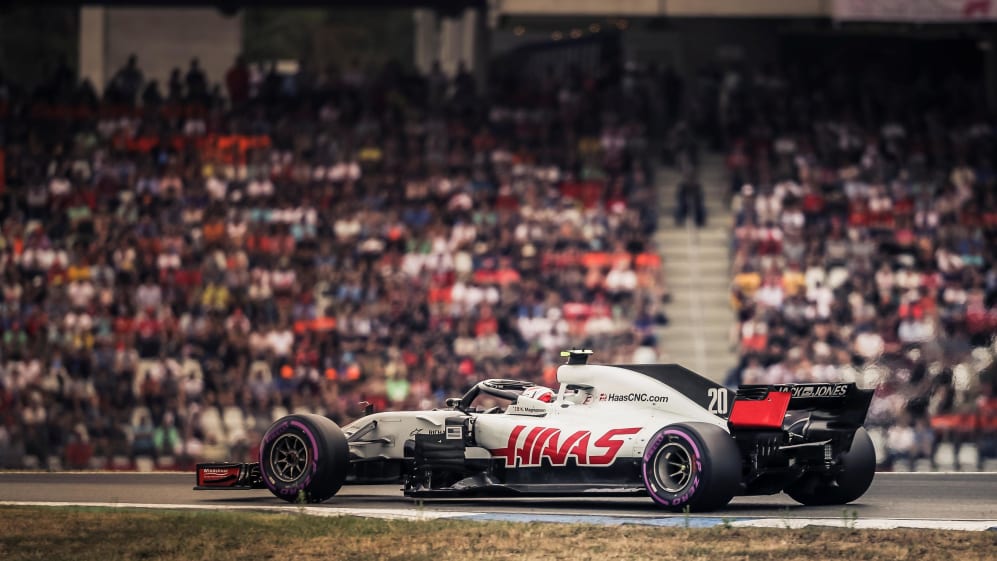 "Our strength is still the high speed – that is where the car really, really is alive and works really well. Overall it's really good, clearly."
Asked about his prospects for Sunday's race, Magnussen insisted he was hopeful of keeping Haas at the front of their midfield battle with the likes of Renault, Force India and Sauber.
"Let's see, you never know what can happen. My target is to stay ahead of the rest of the midfield and hopefully we're better in race pace tomorrow than we were on Friday. But the temperature's a lot lower it seems, so that could help us, but we'll see."
Magnussen's time was a comfortable three-tenths better than team mate Grosjean's, though the Frenchman's best effort was compromised by an apparent mistake at the first corner.
"I went wide on Turn 1, so we just have analyze that," he said. "We couldn't do the second push lap in Q3, unfortunately, but all in all, it was a good session.
"I'm really happy for the team on a track we were not sure we would be competitive at, so that's very encouraging."
Haas are currently heading a tight, three-way scrap for fifth in the constructors' standings, leading Force India by two points and McLaren by three.