McLaren boss Brown says teams must step back from governance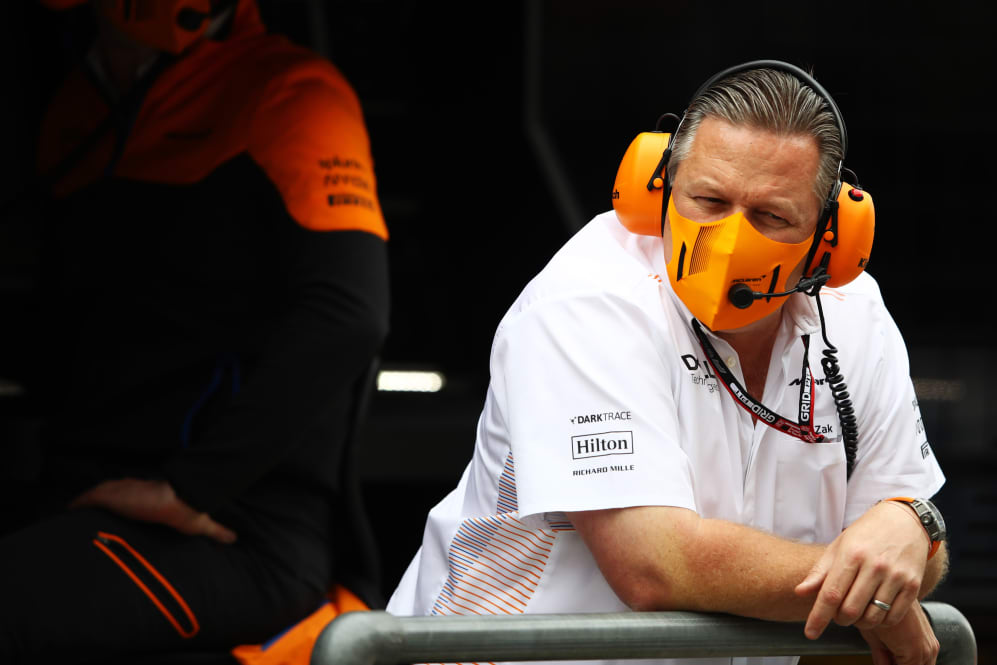 McLaren CEO Zak Brown reckons Formula 1 teams should play a smaller role in the governance of the championship going forward.
Formula 1 and governing body the FIA meet regularly with teams to discuss current and future regulations and it is seen as something of a collaborative approach.
READ MORE: FIA confirm 'detailed analysis' of 2021 Abu Dhabi GP under way
After the events of the season-ending Abu Dhabi Grand Prix, where Max Verstappen snatched the world title on the last lap from Lewis Hamilton, the FIA have opened a consultation where they will discuss that race and other issues.
Brown believes that the race at Yas Marina Circuit was one example from 2021 of why something needs to change with regards the input from teams on the rules.
"Yes, teams should be consulted, and their informed perspectives considered, particularly on long-term strategic issues," said Brown on McLaren's official website.
At times it's felt like a pantomime audition rather than the pinnacle of a global sport
"But at times it has seemed the sport is governed by certain teams. Let us not forget that we, the teams, have contributed to the inconsistencies in the policing of the regulations as much as anyone."
Referencing the publicly broadcasted messages of Red Bull boss Christian Horner and Mercedes chief Toto Wolff to FIA F1 Race Director Michael Masi, Brown added: "It is the teams who applied the pressure to avoid finishing races under a Safety Car at all costs.
READ MORE: McLaren announce launch date for 2022-spec MCL36
"It is the teams who voted for many of the regulations they have complained about. It is the teams who have been using the broadcasting of radio messages to the race director to try to influence penalties and race outcomes, to the point where an over-excited team principal plays to the gallery and pressurises race officials.
"This has not been edifying for F1. At times it's felt like a pantomime audition rather than the pinnacle of a global sport.
"I am confident that we will see increased leadership from the FIA and F1, and that collectively as custodians of the sport we will focus on evolving the sport and not shirk responsibility when it comes to tough decision-making."