McLaren can recover from frustrating Friday, says Sainz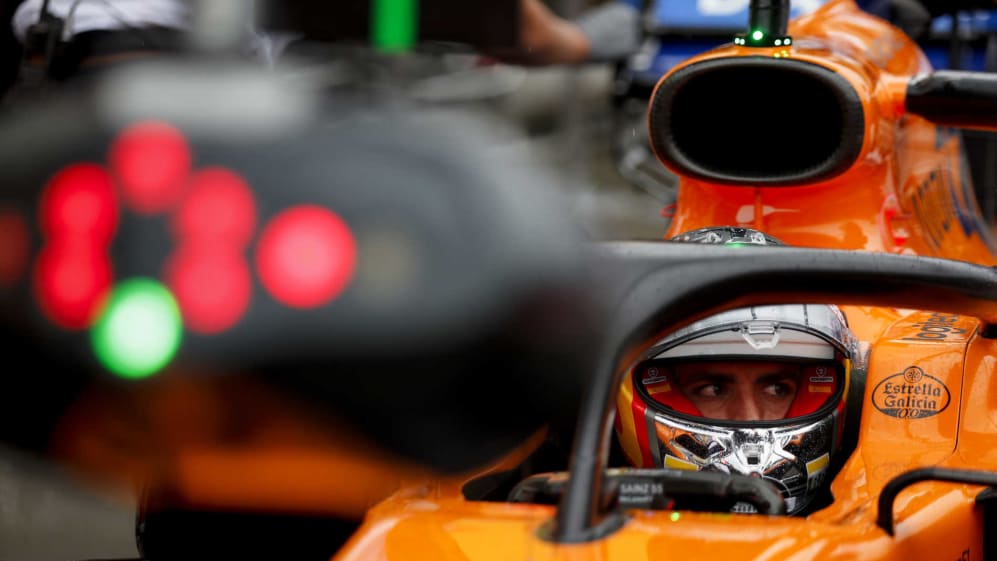 It wasn't just the poor weather that hampered McLaren at the Hungaroring on Friday. Both drivers endured technical problems across the two practice sessions, but Carlos Sainz is confident the team can bounce back ahead of qualifying.
Sainz was ninth fastest in FP1 – one spot behind team mate Lando Norris – but had his running cut short by a water pressure problem that prompted McLaren to swap out his Renault power unit for the second session – in which he finished 14th.
"A challenging Friday," said the Spaniard. "We could say the most representative session was FP1 and we had to sit out half of it due to a water pressure issue on my engine. Then in FP2 it was very mixed conditions the whole time. Not a very productive Friday, but I think we could recover it tomorrow."
For Norris, the problems hit in FP2, the Briton forced to spend the early – and only dry – part of the session in garage as his crew worked on a small hydraulic leak. With the weather worsening, it meant he completed just six laps en route to P18 in the times.
"A bit frustrating," he stated. "The more laps you do – especially round here – the better, especially because qualifying is so important. But it happens. We still got a decent amount of laps in P1, so happy from that side of things, but P2 not so good."
Despite the lack of running, Norris – who retired from last weekend's rain-hit German Grand Prix with engine failure – insisted he didn't mind too much how the weather played out for the remainder of the weekend.
"It's easier to be on the limit on the dries than in the wet, so if it is wet I'll be a bit on the back foot compared to most of the others. If it's dry, not so much on the back foot, so we'll wait and find out. I wouldn't mind driving in the wet – more fun – so we'll wait and see."
As for the team, Performance Director Andrea Stella was happy that they had got as much information as possible from the day given the circumstances.
"Lando completed a good programme in FP1, including a long run which will allow us to assess tyre performance for the race on Sunday," he said. "Carlos gathered good data on the Inter tyre in the afternoon.
"So, the information is there – we now need to analyse it overnight and get ready for what looks like will be another very tight qualifying session and race."