McLaren drivers say Imola practice standings 'don't reflect where we are' after deleted lap times
McLaren may have finished out of the top 10 in practice at Imola with Carlos Sainz 14th and Lando Norris 16th, but neither driver was fazed by that as they both had competitive flying lap times deleted in free practice as they got used to the circuit.
Sainz had a time of 1m15.730s scratched off thanks to exceeding track limits. That lap, one of 38 deleted at Turn 15, would have been good enough to put him sixth, behind Ferrari's Charles Leclerc in practice.
READ MORE: FP1: Hamilton quickest as Verstappen splits the Mercedes in sole Imola practice session
"It was actually pretty good," Sainz said. "I mean the time sheets don't reflect where we are mainly because I got my lap time deleted for track limits, but [1m]15.7s would have put me in P6.
"We are in the ballpark. The track is amazing; I must say, I was really impressed, first few laps, getting up to grips with how narrow the track feels, how old school it feels, how with the shadows, the kerbs play a big role in this track.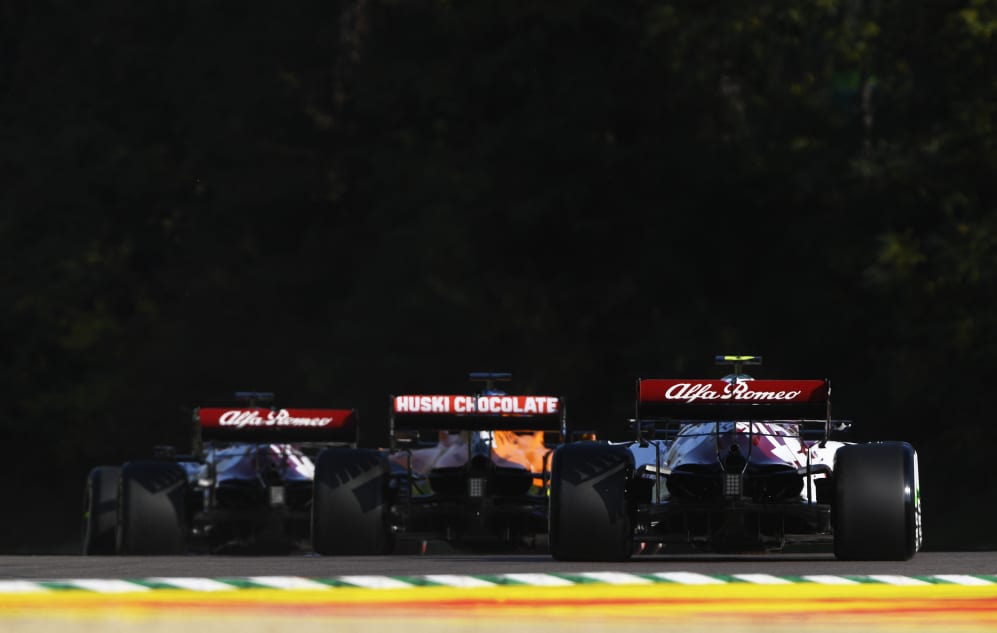 His team mate Norris faced a similar fate, having had a time of 1m15.856s struck off. That was one of 22 lap times deleted at Turn 9, and Norris echoed Sainz's comments on Saturday at Imola.
"I did the [1m]15.8s so I'm not that worried," said Norris. "I just ran a bit wide on one of my laps so It's nothing to worry about, I hope. It's tricky – there's a lot of places where you can gain a lot where you can just run a little bit wider – I was just trying to find the limit."
AlphaTauri's performance, with Pierre Gasly fourth and Daniil Kvyat eighth, may be be cause for concern for the midfielders including McLaren, Racing Point and Renault, but Sainz had a theory as to why AlphaTauri fared so well at Imola.
READ MORE: Gasly sets sights on top-5 grid slot as he takes strong P4 in practice at Imola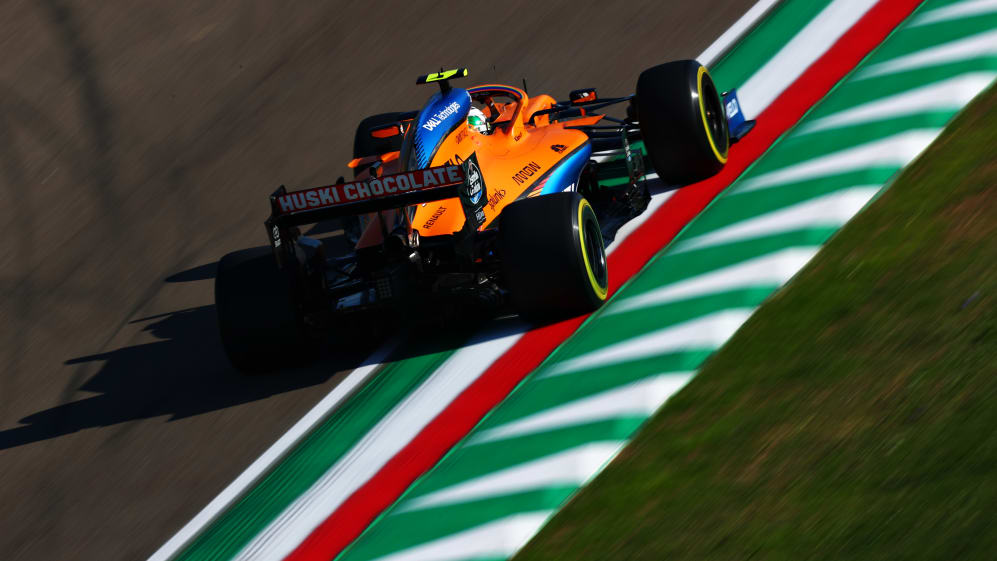 "The AlphaTauri looks quick this weekend – they look very strong as they did a test here some time ago – and they had a bit of an upper hand on the rest of the field," said Sainz, referring to their filming day at Imola in June.
"It's going to be interesting because there are five teams there in the midfield scrap, so it's going to be good," he concluded.
The midfield battle looks very tight with McLaren up against Renault and Racing Point for third in the constructors' standings, but could AlphaTauri join in when qualifying begins at 1400?