McLaren duo confident of finding pace in qualifying after trialling car upgrades in Friday practice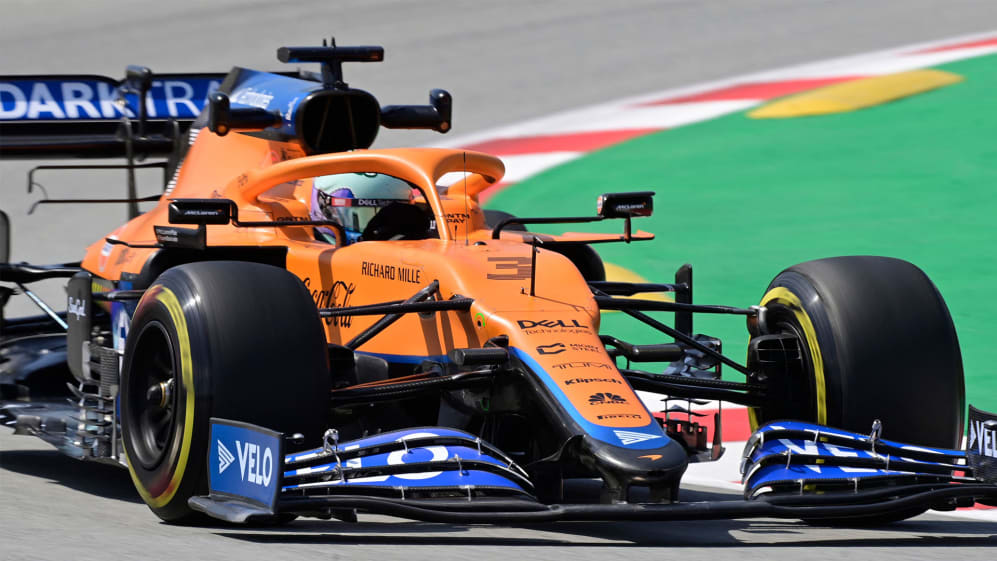 A tricky Free Practice 2 for the Spanish Grand Prix saw neither McLaren finish in the top 10, with Lando Norris P12 and Daniel Ricciardo down in P15 despite their cars being fitted with new upgrades for this weekend. But both drivers said they were confident of being in the hunt in qualifying once the data had been crunched on Friday evening.
Norris used the updates McLaren have brought this weekend to the front wing and floor to put himself P4 in FP1 on Friday morning, just four-tenths off Valtteri Bottas' leading time, as Ricciardo took P14. Come FP2, though, and both drivers were out of the top 10, Norris 0.922s off Lewis Hamilton's fastest time in 12th, with Ricciardo a further tenth back in 15th.
FP2: Hamilton sets second practice pace in Spain, ahead of Bottas and Leclerc
So, was Norris worried? Not really.
"It's not been a bad day," said Norris, who's finished all three races this season so far in P5 or higher. "I think FP1 we were a little bit more confident, or we were just a little bit quicker in FP1. FP2 when the temperature came up, we maybe just struggled a little bit more. But the car doesn't feel bad. We brought a few different things for this weekend, so we just need to understand them for tonight and put it all together tomorrow.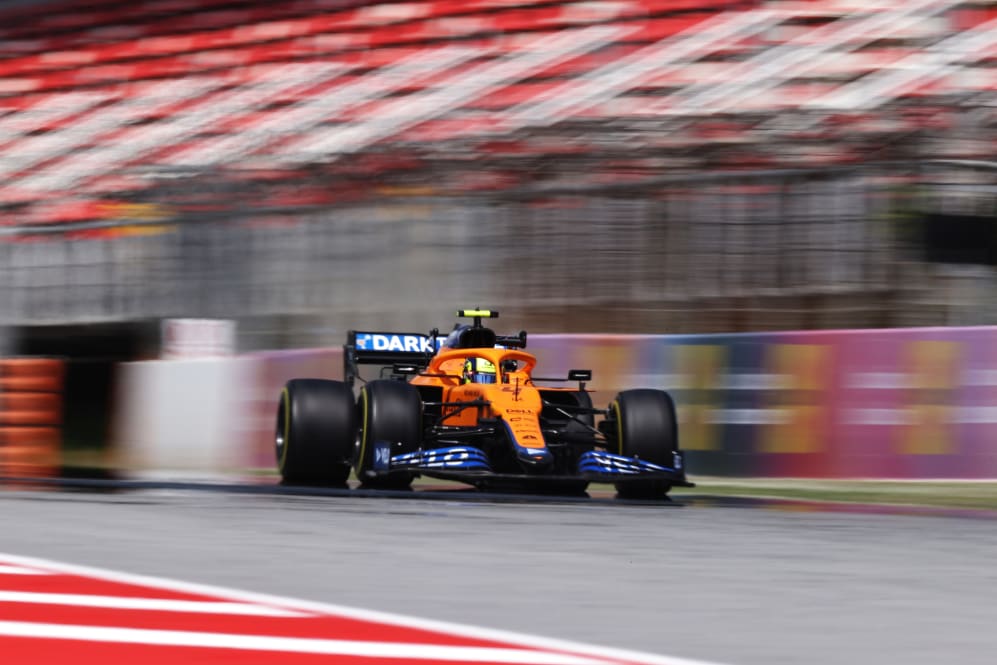 "There's definitely just some things to improve in the balance side anyway," he added, "a bit of understanding why we think we were better this morning than this afternoon with the temperature as well.
"It's still the fourth race of the season, fourth track of the season, so still exploring different characteristics, different tarmacs and stuff like that… But tomorrow's the important day, and that's when we've got to put it all together."
HIGHLIGHTS: See all the best action from the opening practice session for the Spanish GP
Meanwhile, after spending the whole of Friday off the pace of his team mate and out of the top 10, Ricciardo admitted he'd been lacking a touch of confidence behind the wheel of the MCL35M at a track all the drivers know so well – but vowed to try and "find a few tenths" overnight.
"On paper it doesn't look great but it certainly was better this afternoon," said Ricciardo. "Fifteenth [in FP2], but I think it's one second to first, it's so close that it shows that not only is F1 close this year amongst all teams, but it's a track that everyone knows so well, so it's just small margins.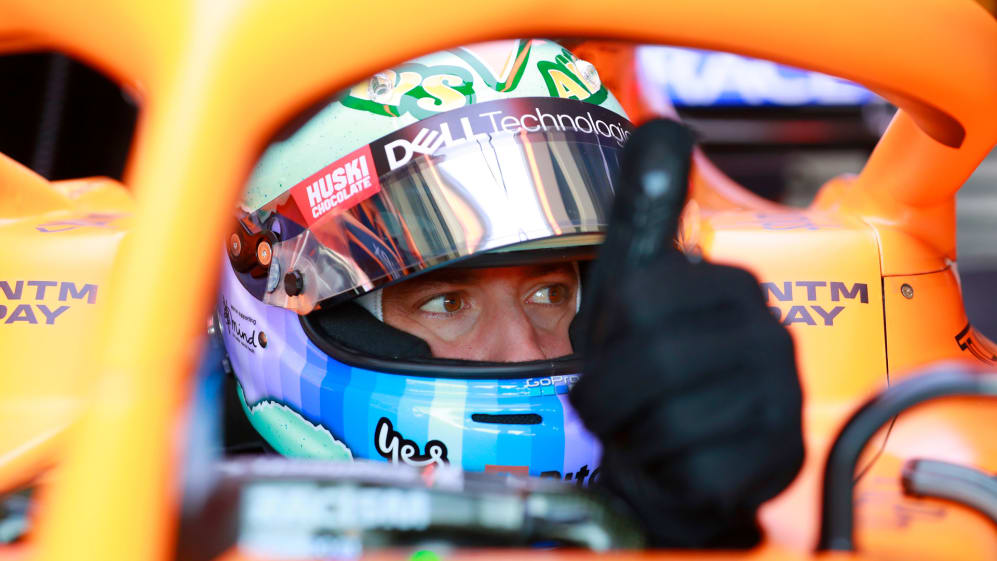 "I don't think it was the aero package or anything," Ricciardo added of McLaren's upgrade. "I think this morning I struggled just getting kind of comfortable, I guess, or confident. I was a bit off and we were just chasing some rear grip essentially, kind of fighting the car and not really having the confidence to push it. I think we addressed it this afternoon. I do think the car was better, and we made a step. Clearly a step is not enough and we've got to make another one.
AS IT HAPPENED: All the action from second practice in Barcelona
"We've certainly got to find some more tomorrow, because if we're a second off, we might be back here [in P15]… but I think we'll be better off, and for now we'll get some work done and find some tenths. Or a second!"
McLaren's pace struggles were in sharp contrast to rivals Ferrari, meanwhile, with Charles Leclerc ending FP2 in P3, just 0.165s off Hamilton's best lap.