McLaren facing 'challenging' weekend in Sochi says Sainz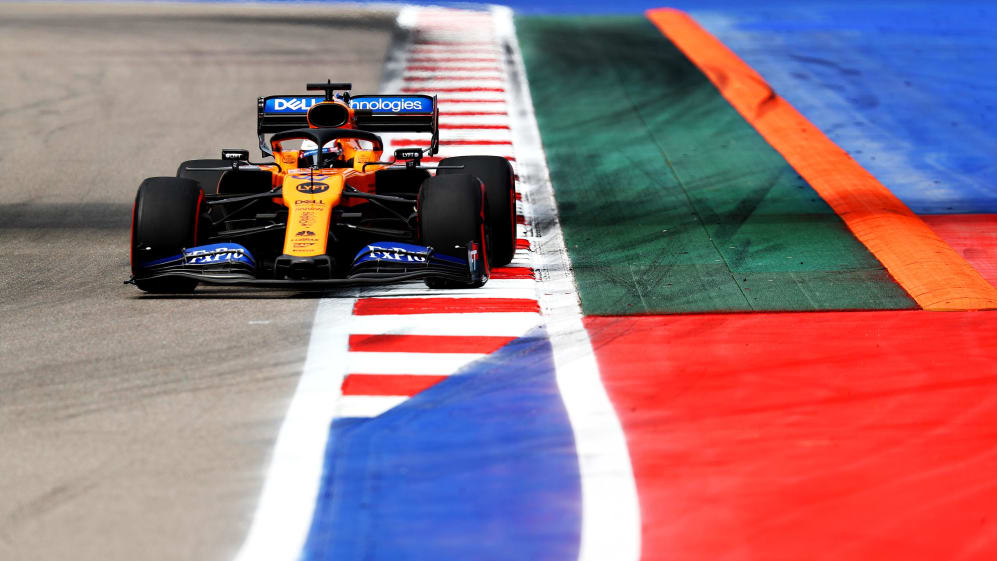 It's been a difficult three races after the summer break for Carlos Sainz, the Spaniard without points since Hungary, and after Friday practice in Sochi, it seems things might be challenging once again this weekend…
Sainz ended up 2.473s off the pace as he struggled with the balance of his McLaren throughout the two 90-minute practice sessions in Russia.
The 5.848km circuit is renowned for its super smooth track surface and several drivers were struggling with their tyres overheating, particularly in the final sector of the lap.
"It has been a challenging day," said Sainz. "The truth is we tried a few things in FP2 which clearly didn't work or were not in the right direction. Anyway, it looks to be a challenging weekend ahead of us, challenging because in sector three, we are not able to generate any grip from the tyres or from whatever it is.
"At the moment, sector three, that is most similar to Singapore, we are not finding the grip so a few question marks and some homework to do tonight."
Friday night could be a late one for McLaren as they battle to find a solution to their balance issues. Does Sainz think it's possible to get it sorted for tomorrow? "Not easy as we had a full session to try and sort it out and we didn't manage.
"It's not going to be easy but we'll give it our best shot."
His team mate Lando Norris finished Friday nearly half a second quicker, but he too was unhappy with how the car was feeling.
"At some tracks it's the drivers, sometimes it's the car and so far today, I'm struggling more with the car," he said. "There is more time to find in that than my amazing driver!
"From my side, there are some things to improve on but also with the car, I don't have the confidence to push as much as I want to. It's bits of everything really, trying to get a cleaner day and set up the car a bit nicer set-up for tomorrow."