Mercedes drivers praise 'massively challenging' Las Vegas Strip Circuit after first practice runs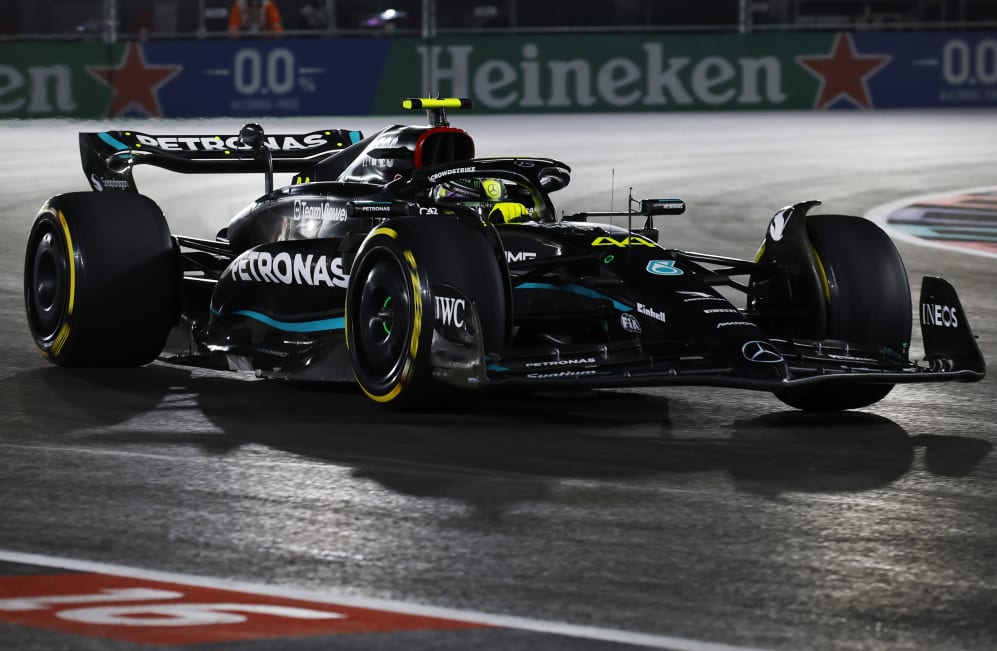 Lewis Hamilton and George Russell both enjoyed the challenge posed by the all-new Las Vegas Strip Circuit as they got their first taste of the venue during the opening two practice sessions.
After a shortened FP1 session due to manhole cover issues, drivers were given an extended 90 minutes of running in FP2, with the field taking in a host of iconic sights as they blasted along the famous Strip.
FP2: Leclerc leads Sainz and Alonso during second practice in Las Vegas
"We're travelling at some serious speeds out there," Hamilton told Sky Sports F1 after ending the day ninth fastest. "It's incredibly fast and it's a lot of fun – I had so much fun today.
"I'm so glad we did get to run again. They did a great job to fix it and it was an interesting session."
Looking ahead to the rest of the weekend, he added: "It's going to be interesting. Qualifying position will be really important and then obviously [tyre] degradation is going to be key.
"I had a blast. Everyone's struggling with jet lag and all that stuff and I feel really great. I just watched a movie in the break [between FP1 and FP2] and I feel great and ready to go again!"
WATCH: Ride onboard with Charles Leclerc for a first look at the Las Vegas Strip Circuit
Russell, who wound up 12th on the timesheets, gave a similar verdict to his team mate as he discussed the 6.201-kilometre, 17-turn layout.
"It's a very fast circuit, the highest top speeds of the year probably, and obviously racing at night is pretty spectacular," said Russell. "I think it is going to be an interesting race weekend."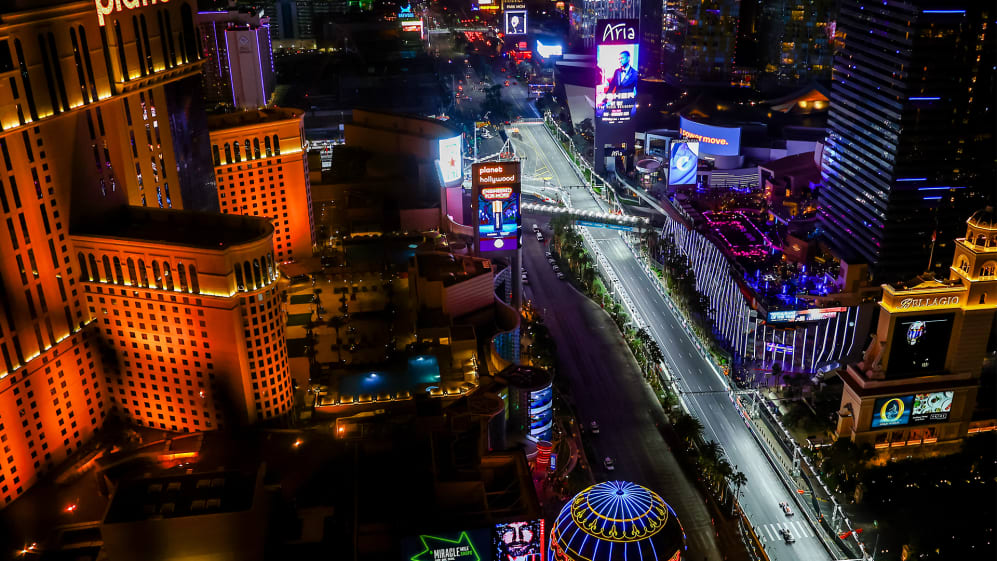 As for how long it took to get up to speed, he continued: "Every lap you do you are learning. You are all going faster, the track is getting faster, your braking points are changing.
"It's tricky when you are going 230mph into those braking zones, picking your braking point with very little downforce on the car. It was good fun out there.
READ MORE: Sainz handed 10-place grid drop for Las Vegas Grand Prix after practice incident
"It's difficult to get a true representation because some people did two sets of new softs, we only did one set, but I think [the weekend is] going to be dominated by race pace."
Drivers will be back in action in Las Vegas for the third and final practice session at 2030 local time on Friday, with qualifying set to follow at midnight.