Mercedes say no changes needed after 'very cruel' Austria
A strategy fumble at the Austrian Grand Prix left their star driver fuming, before both Mercedes cars DNF'd for the first time since Spain 2016. But it's analysis and learning, not recriminations, that the team now need to put things right, says Mercedes Team Principal Toto Wolff.
Mercedes, the team to beat in Formula 1's post-2014 hybrid era, have now been guilty of three Lewis Hamilton-related Safety or Virtual Safety Car errors this season, having failed to pit him for new tyres in Australia, China and now Austria while those races were being neutralised.
The Australia and China errors allowed Ferrari's Sebastian Vettel and Red Bull's Daniel Ricciardo to come through and take respective victories, while had Hamilton not retired with fuel pressure issues in Austria, it would still have been almost impossible for him to catch eventual winner Max Verstappen.
In contrast to Mercedes, Verstappen benefitted from Red Bull's incisive call to double-stack both he and Ricciardo in the pits under the VSC in Austria – brought out to clear away the stricken Mercedes of Valtteri Bottas – just as they had done in China.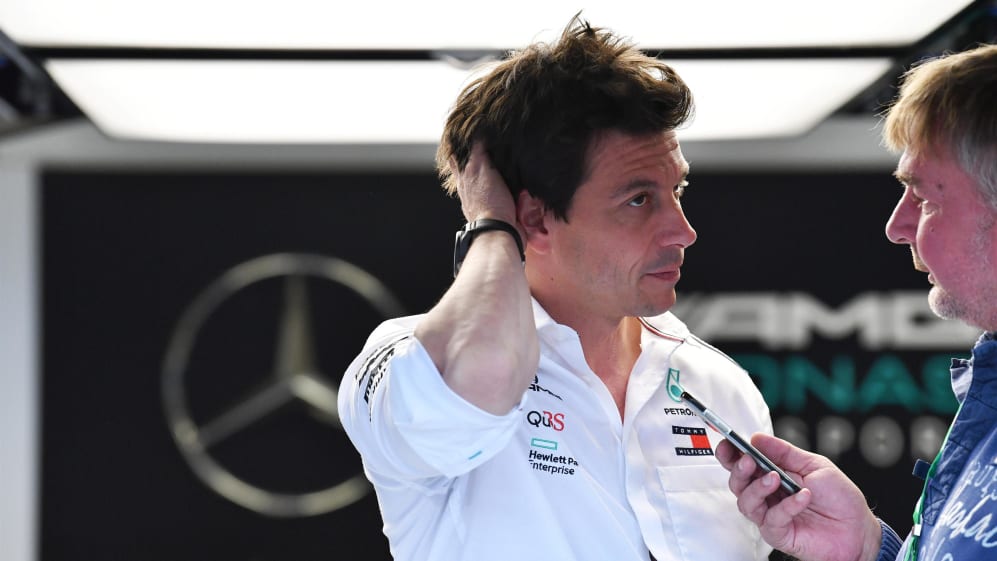 After a Canadian Grand Prix where Hamilton ended up fifth after Mercedes failed to bring a planned engine upgrade, Toto Wolff told the media that his team had had a 'major wake up call', and they seemed to right the wrong with a dominant Hamilton win in France. But the blunder in Austria, which left a bewildered Hamilton telling the team over the radio 'we've thrown away a win', has now left Mercedes with some more soul-searching to do.
"The most important thing is to understand why an error happens and go back into the situation and analyse," said Wolff. "We made a mistake and what I think happened is that we were running one and two and controlling the race and suddenly you see Valtteri stopping with a hydraulic leak.
"The VSC came out, we had half a lap to react and we didn't. Fact. This is where we lost the race. This is exactly how motor racing can go. It can be very, very cruel and we had all the cruelty go against us today and it just got us brutally."
Asked what Mercedes now have to do to recover, Wolff said: "Jump on the plane and go to England and be in the factory at 8am and get everybody together and analyse what went wrong. We need to try not to do it again and [work out] how to best avoid it and then get our mind back to Silverstone and race as good as we can then."
Despite Hamilton's disappointment in Austria and his very vocal criticism of Mercedes' strategy call on team radio – which prompted the team's chief strategist James Vowles to take to the radio himself to admit that he had 'thrown away the win' – Wolff revealed that Hamilton had sent out a message of support to the Mercedes team workers back in England after his retirement.
"I will tell you what Lewis' mood was," said Wolff. "He came on the radio and said 'I don't know how many are listening in Brixworth and Brackley but… this team has had the best reliability over the last [few] years. This team had by far the fastest car in the race today and it is the best team I have driven for, so we need to recover from this and I have no doubt we will come back stronger'. That is his mindset."
We've now had two Grands Prix this season – China and Austria – where Mercedes have suffered their first defeats since 2014. And with the team having an unblemished record at the British Grand Prix stretching all the way back to 2013, they'll be hoping that that insidious pattern for 2018 doesn't continue at Silverstone.