Mercedes steeling themselves for 'challenging' Imola Sprint weekend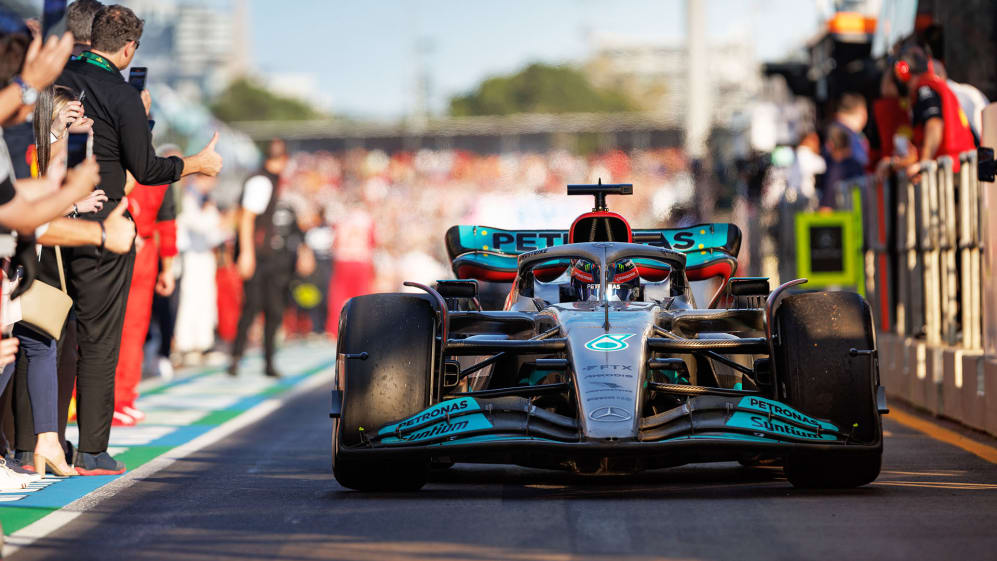 As Formula 1 heads to Imola for the fourth race weekend of the season, Mercedes currently sit second in the constructors' championship, despite a start to the year that they admit has been below their usual high standards. But the eight-time champions were hopeful that they could begin "turning the situation around", starting at this weekend's Emilia Romagna Grand Prix.
Mercedes arrive at Imola fresh off an Australian Grand Prix that saw them finish as the lead constructor, as George Russell and Lewis Hamilton claimed third and fourth respectively. But the team's Motorsport Strategy Director James Vowles admitted that Imola would be "challenging" for the Silver Arrows given the lack of practice time available on a Sprint weekend to fettle their W13.
"Imola is going to be a challenging event," said Vowles, speaking on Mercedes' own YouTube channel. "It is our first sprint race of the season, so unlike previous events where we had FP1, FP2 and FP3 really to get to grips with the car and test how we are going to improve the car performance, we now just have one free practice session and that free practice session dominates what happens in qualifying and in the race, so it is very limited in terms of what we can learn and what we can do.
READ MORE: 5 of the best F1 Sprint weekend moments so far
"When we get back to the European season, teams would generally bring more performance upgrades," added Vowles, "and I suspect you will see an evolution of our competitors and we need to make sure we, at the very minimum, keep up with that."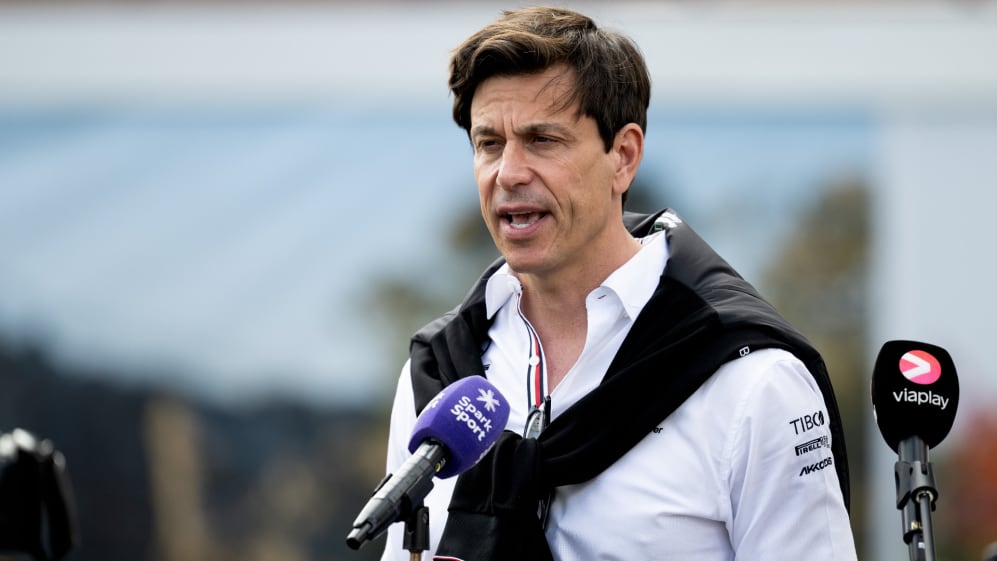 Mercedes Team Principal Toto Wolff was complimentary of the "hard work" his team had done in the lead up to Imola but acknowledged that they must be "realistic" about their chances, claiming they are still behind Ferrari and Red Bull.
"We know we haven't got the pace of the Ferrari and Red Bull right now," said Wolff. "But we're working hard to reduce their advantage, and it's been brilliant to see everyone across the factories pulling together to achieve this.
READ MORE: Hamilton praises 'amazing job' by Russell in opening races of 2022
"There's been a lot of hard work over the Easter weekend in the factory to bring improvements to the car and get it ready to head to the next race, and that shows the team's dedication to turning the situation around. Of course, we must be realistic, it will take time to make the gains we want, but we're learning as much as we can from each race and finding avenues to push us forward."
Mercedes will be looking to hit the ground running at Imola for the Emilia Romagna Grand Prix on April 22-24.