Mercedes Technical Director Mike Elliott says the team will look into Red Bull's 'interesting' sidepods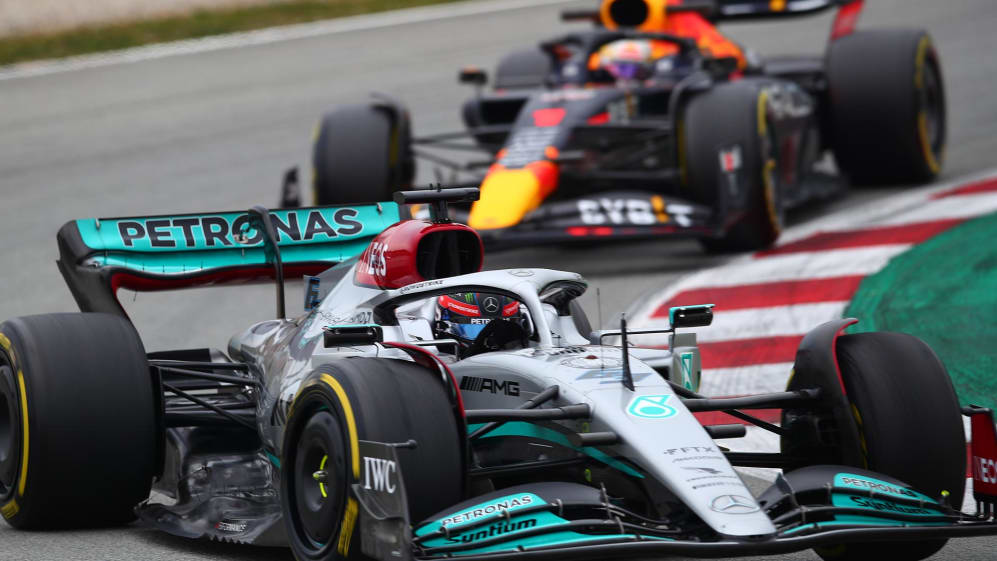 Mercedes' technical chief Mike Elliott has pointed to the RB18 challenger of rivals Red Bulls – and specifically its sidepods – as a source of interest to the Silver Arrows' aerodynamic team.
While the three days in Barcelona were very busy for all 10 teams, there's no doubt their engineers and designers were peeking over their shoulders to see what rivals had produced under the new technical regulations.
In the latest F1 TV Tech Talk from pre-season running in Barcelona, Mercedes' Technical Director Elliott said much of his team's attention was taken by the W13 – but Red Bull's RB18 briefly caught their eye.
TECH TUESDAY: Why ripples and curls adorn the floors of the 2022 cars
"To be perfectly honest, I have not spent an awful lot of time looking at the other cars," he said. "We have just been trying to fix our own issues. The guys in the factory are doing more of that.
"The most visual different thing is the sidepod that Red Bull have come up with. [It] looks interesting – we will go away and have a think about that."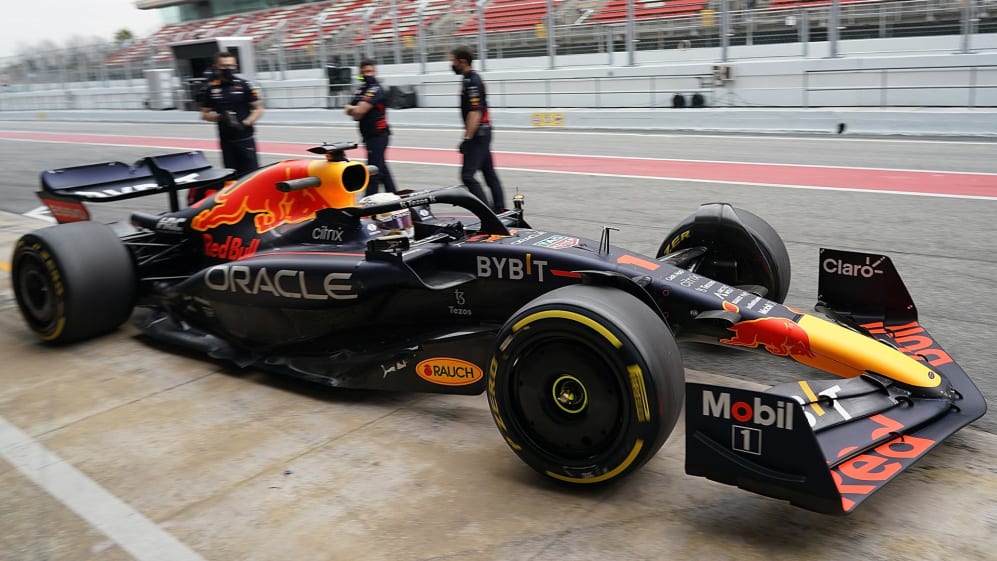 Elliott also explained why teams have different sidepod designs, with Mercedes' sidepod profile appearing far slimmer than that their rivals. The reason is driven by the sweeping new technical regulations for 2022.
"I guess there are different concepts. In terms of what is happening with these regulations, we completely change the way of managing the wheel wake. That was done to make it better for overtaking, that we couldn't over-optimise and control the tyre flows, and then for that to break down behind another car.
"And different teams have taken different approaches to that: some teams have gone for these big wide bodywork, trying to control the tyre wake that way. We've gone for a narrower solution, and we've packaged the car to be able to do that.
READ MORE: Russell not thinking about 2022 title bid with Mercedes despite promising pre-season showing
"The reality is the cars will evolve a lot between now and race one and you will see different solutions come along. In terms of the details of what the aerodynamics are doing, it is probably all to do with controlling that front tyre wake."
Bahrain will see the next iteration of the cars, with teams expected to bring significant upgrades to the Official Pre-Season Test. What's clear at this stage is that the development race has well and truly begun.
Watch the full episode of Tech Talk in the player above and tap here to find out more about F1 TV, including enhanced race coverage, exclusive shows, archive video and more.