Mercedes test new tail lights for FIA at Barcelona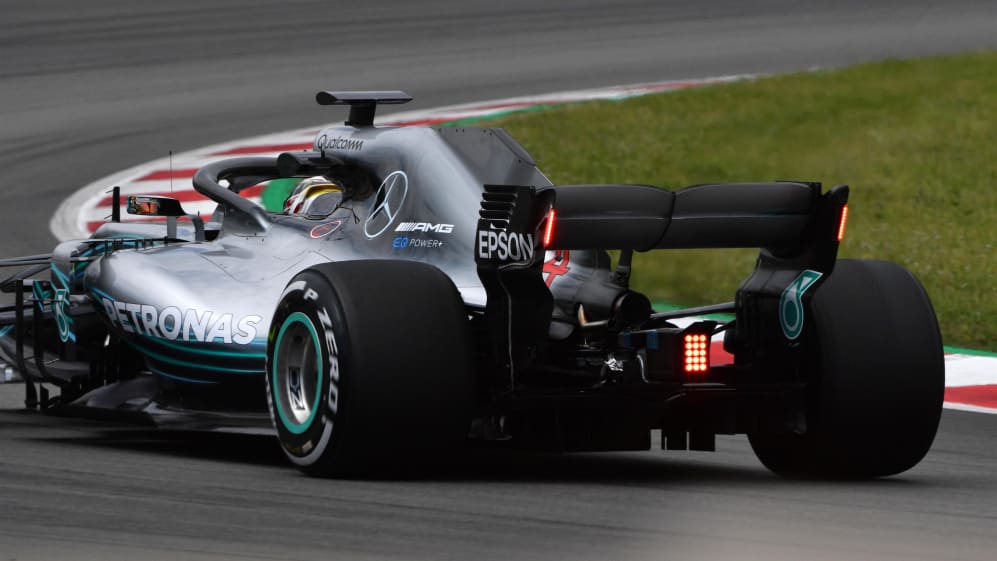 Many teams use in-season tests to run experimental parts with an eye on their future cars. But they also provide an opportunity to test safety devices – and that's what Mercedes have been doing on Tuesday, at the request of governing body the FIA…
When Lewis Hamilton pulled out of the garage on Tuesday, he did so in a Mercedes that sported a rear wing featuring two vertical red lights in the endplates.
It has emerged the FIA asked the team to run the new lights, which are in addition to the central rear light the cars already have, as they look to improve visibility for following drivers in wet conditions.
Article 22.12 of the sporting regulations currently states that the car's rear light must be illuminated at all times when it is running on intermediate or wet-weather tyres.
While the warm and sunny conditions at the Circuit de Barcelona-Catalunya on Tuesday weren't ideal for testing the device, information on its functionality could still be gathered.
Should the FIA decide to push on with additional lights, they would not be introduced until next season at the earliest.