Feature
Mexico stats - Hamilton takes Britain's drivers' title haul to 17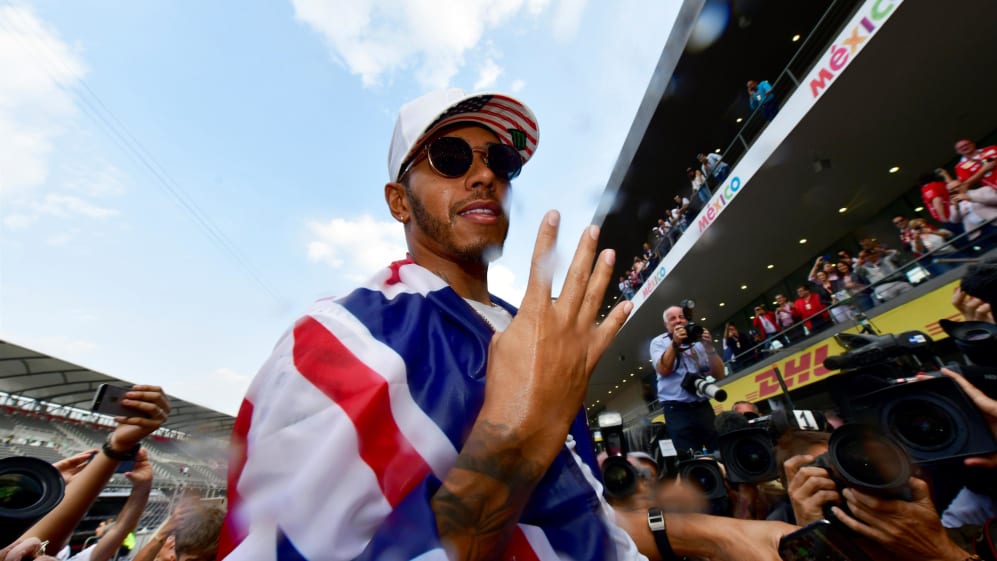 Of all the ways Lewis Hamilton envisioned winning a fourth world title, finishing ninth in a topsy turvy race was probably not one of them. We look at the stats as the Briton re-wrote the record books once more in Mexico…
The stats behind Hamilton's fourth world title...
Lewis Hamilton became just the fifth driver in F1 history to win four or more titles, following in the wheel tracks of Juan Manuel Fangio (1951, 1954-57), Alain Prost (1985-86, 1989, 1993), Michael Schumacher (1994-95, 2000-04) and Sebastian Vettel (2010-13).

At 32 Hamilton is the same age that Schumacher was when he claimed his fourth drivers' crown. Vettel was 26.

It's the second time Hamilton has wrapped up the title with races to spare – he also did it in 2015, albeit with three rather than two Grands Prix still to run.

In finishing a lap down in ninth place, Hamilton became the first driver to clinch the title as a lapped finisher since James Hunt beat Niki Lauda to the title at the infamous 1976 season finale in Fuji.

With four world titles, Hamilton can now rightly claim to being the most decorated British driver in history, moving clear of three-time world champion Sir Jackie Stewart. The Mercedes driver also extends Britain's overhaul world title haul to 17, which is far and away the most by any single nation. Germany is next up on 12 – the only country other than Britain to have won a title since 2008.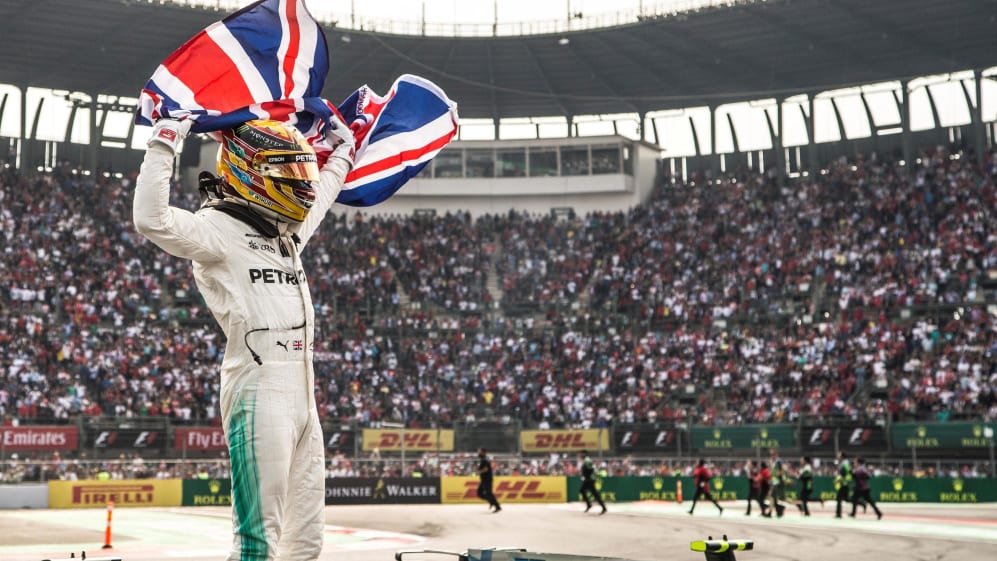 On that note, Hamilton is the third British driver to have clinched the title in Mexico, the others being John Surtees (1964) and Graham Hill (1968). New Zealander Denny Hulme (1967) is the only other man to have become world champion in the country.

Also worth saying is that all four of Hamilton's title wins have come in different countries: Brazil, Abu Dhabi, the USA and now Mexico.

Mexico was just the sixth time this season that Hamilton has missed the podium, but he did at least extend his points streak to 23 races, meaning he is now just four behind Kimi Raikkonen's all-time record of 27. It's the second time Hamilton has won the championship in a race where he didn't make the rostrum, the other being 2008 when he finished a last-gasp fifth in Brazil.

Hamilton's title win means Mercedes have now done the drivers'/constructors' championship double for four straight seasons. McLaren (1988 to 1991) and Red Bull (2010 to 2013) also achieved that feat, while Ferrari (2000 to 2004) are the only team to do it five times in a row. What chance the Silver Arrows matching them next year?
Mexico's other stats...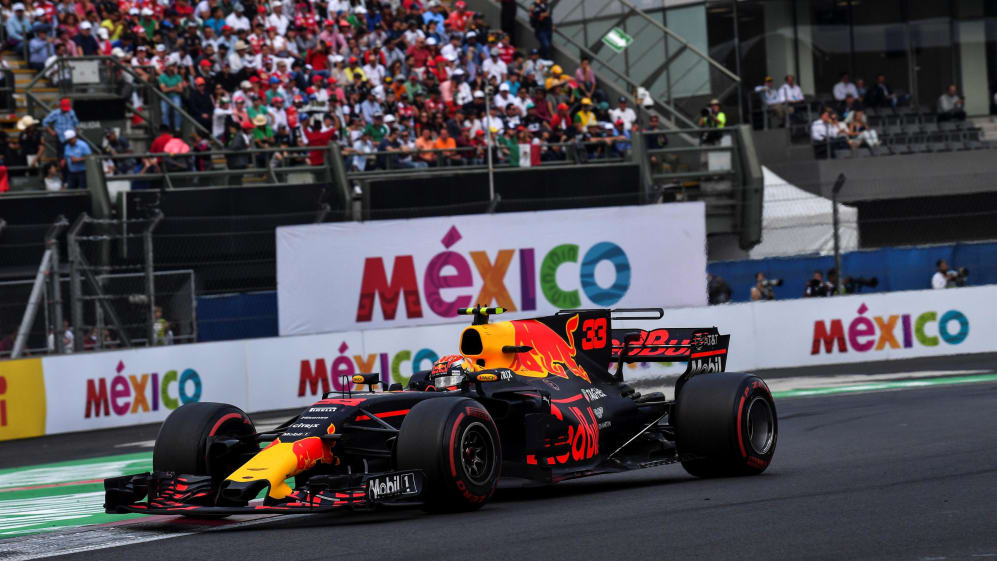 Hamilton may have stolen the limelight, but Max Verstappen's stunning victory from second on the grid was noteworthy in its own right. It's the second time this year - and third time overall - that the now-20-year-old Dutchman has won, and it's worth saying that all three of his victories have been achieved at a younger age than the next youngest winner in F1 history (Sebastian Vettel, who was 21 year and 73 days when he won in Italy in 2008).

After all his bad luck in the first half of the season, Verstappen has now scored more points in the last four Grands Prix (80) than any other driver. He also continues his barely believable streak of winning immediately after Daniil Kvyat gets some bad news from Red Bull…

And speaking of Red Bull, the Milton Keynes team have now won three races this season – their biggest single year haul since 2014 when they also won three.

Valtteri Bottas extended his points streak to 13 races as he finished second behind Verstappen. It was the Finn's first podium in three races and 11th in total – the same number as Vettel and only one fewer than Hamilton.

What's more, Bottas is now just 15 points behind Vettel in the drivers' standings. If he can overhaul the German in the last two races, Mercedes will be able establish a new F1 record of having four consecutive 1-2 finishes in the drivers' standings.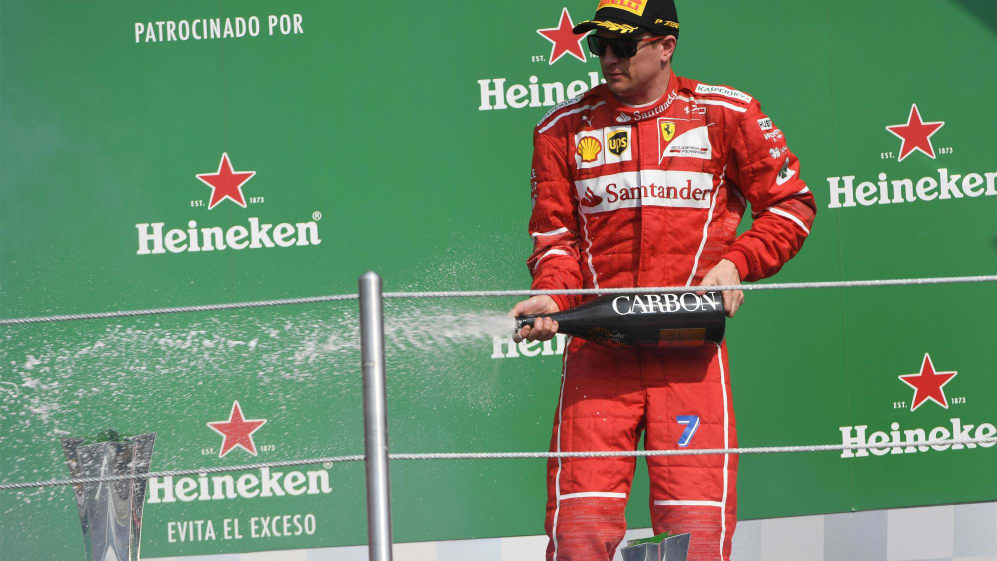 Kimi Raikkonen picked up his sixth podium finish of the season as he finished third – the most rostrum finishes he's taken for Ferrari since 2008.

As with Verstappen, it was the Finn's first podium in Mexico, taking his tally of tracks where he's finished on the podium to 29 – the most of any current driver and the joint most in history (with Alain Prost). The only tracks Kimi has raced at and not scored a top-three finish in his career are Azerbaijan's Baku City Circuit and India's Buddh International Circuit. For reference, Hamilton has scored podiums at 27 of 29, Vettel 25 of 29 and Alonso 26 of 31.

As for Raikkonen's team mate, after the high of scoring his 50th career pole position on Saturday (and Ferrari's first in Mexico since Clay Regazzoni in 1970!), Sebastian Vettel was brought down to earth as he finished fourth – the fourth time in five races he's missed the rostrum.

The German - for whom Mexico is the only track on the current calendar where he hasn't finished on the podium - did, however, pick up fastest lap for the fifth time this year and third time in four races.

'Oconsistency' remained the buzz word at Force India as Esteban Ocon equalled his best-ever finish of fifth and kept up his record of having scored points in all but one race this year. The Frenchman also extended his record of consecutive finishes to 27 - the most for any driver from the start of a career.

Local favourite Sergio Perez finished two places behind the Frenchman in seventh, meaning he's still never finished ahead of a team mate on home soil. He did, however, help complete Force India's 15th double points finish of the season, and with it seal fourth place in the constructors' standings for the Silverstone team.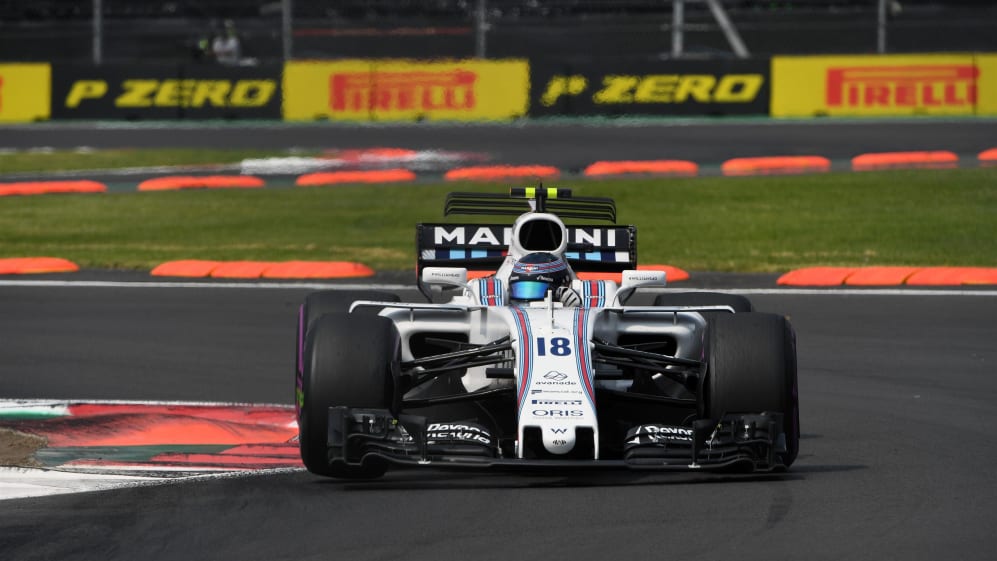 Lance Stroll celebrated his 19th birthday in style by finishing in sixth – his second-best F1 result and Williams' highest placing since the Canadian was third in Azerbaijan in June. The rookie now sits above vastly more experienced team mate Felipe Massa in the drivers' standings for the first time this season.

He may not have made it out of Q1, but Kevin Magnussen's battling drive to eighth place moved Haas to within one point of Renault in the race for seventh in the constructors' stakes. It was the fifth time this year that the Dane has scored points.

Speaking of Renault, they recorded a double DNF for the second time this year, with Nico Hulkenberg retiring for the third straight race – the first time in his career that's ever happened to the German.

Another to record a landmark retirement was Red Bull's Daniel Ricciardo, who made it two DNFs in a row for the first time since he went out in Singapore and Korea in 2013.

There was brighter news for another man who has been plagued by retirements this year, as Fernando Alonso finished in the top ten for the first time since Hungary, seven races ago. The Spaniard is now two points behind McLaren team mate Stoffel Vandoorne in the standings. Will they swap places before the season is out?