Mick Schumacher and Charles Leclerc reveal which historic F1 Ferraris they'd most like to drive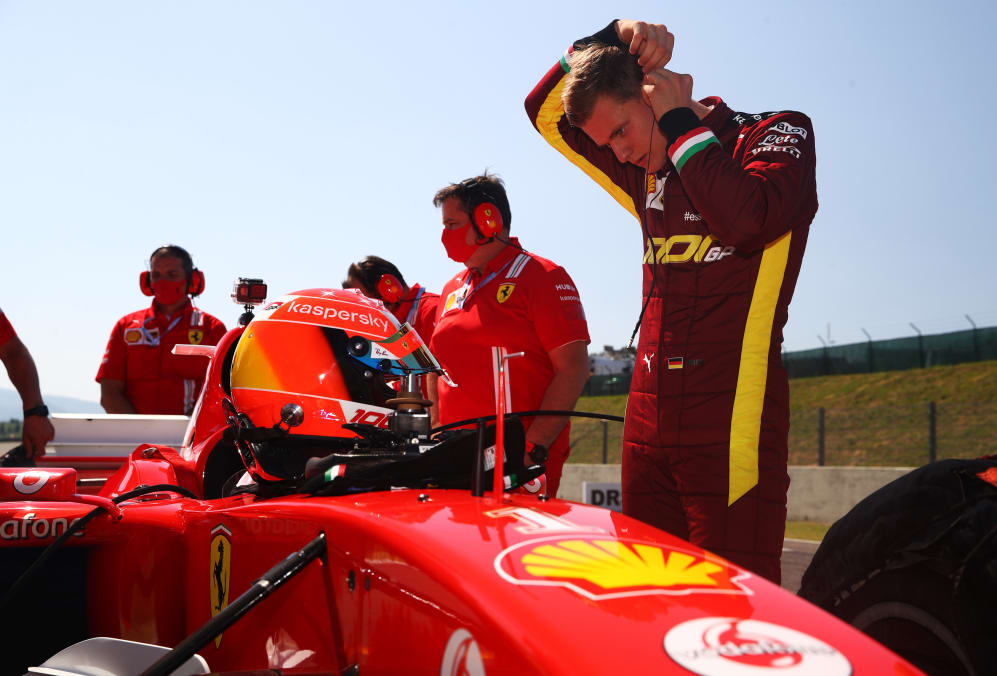 Two drivers who are synonymous with Ferrari for different reasons, Charles Leclerc and Mick Schumacher, revealed which historic Ferrari Formula 1 cars they would most like to take for a spin. And fortunately for Schumacher, he's already driven his favourite Scuderia machinery…
Mick Schumacher is, of course, the son of seven-time Formula 1 champion and Ferrari legend Michael Schumacher. And, before the Portuguese Grand Prix, the Haas rookie said he'd most like to drive two of his father's championship-winning Ferraris – both of which he's actually taken the wheel of already.
WATCH: Mick Schumacher drives dad Michael's soon-to-be-auctioned title-winning Ferrari in 2019
Asked which historic Ferrari F1 cars he'd want to try, Mick Schumacher replied: "Well it's quite easy: the 2002 or the 2004 car.
"I guess they're the most successful cars that are there and I guess they're amazing cars to drive," he explained. "The sound to it, I mean everything.
"I actually drove both of them and the most recent one was the 2004 car at Mugello and I think it would be amazing to drive those cars with their, respectively, tyres they were using in the era. Hopefully we get to do that soon."
The 22-year-old Formula 2 champion drove his father's Ferrari F2002 at Fiorano in 2019 and took his father's F2004 for an emotional drive at the 2019 German Grand Prix, taking the wheel again ahead of Mugello's 2020 Grand Prix.
As for Ferrari's current racer Leclerc – who recently took delivery of the car in which he won the 2019 Italian and Belgian Grands Prix – he wanted to go back to the 1970s.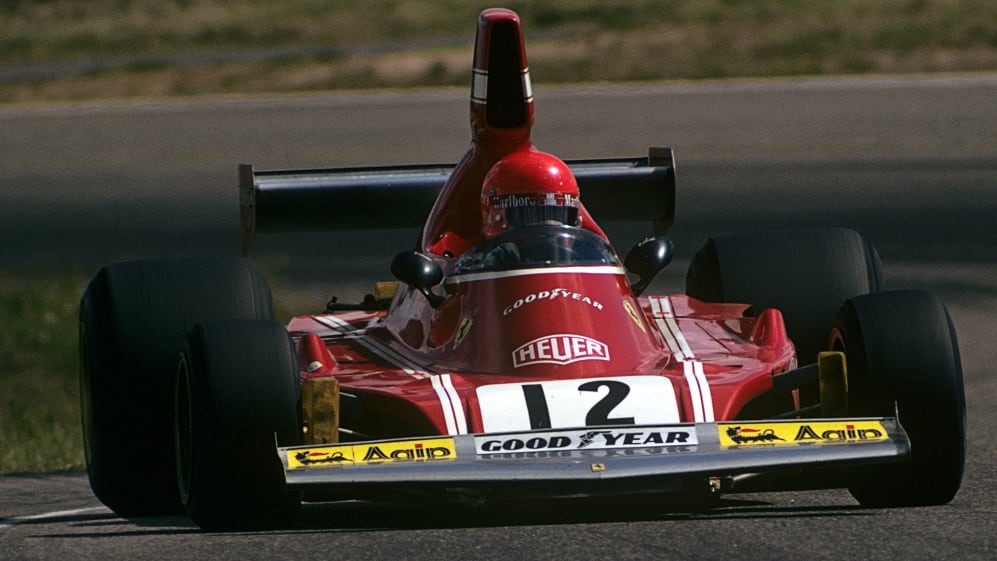 "2004, definitely, and maybe another one," he began. "I was at the Monaco Historic Grand Prix on the Friday. I can't remember which it was, exactly. But the Ferrari of Niki Lauda – the one that Jean [Alesi] was in for the Monaco Historic Grand Prix – I can't exactly remember which year? It looked incredible and very special to drive too. So, one of these two," he said.
Alesi, who famously made his mark taking on Ayrton Senna at Phoenix in 1990, was lucky enough to drive Lauda's 1974 Ferrari 312B3 in the historic racing event around Monaco last weekend.
Hopefully for Monaco native Leclerc, he will get the keys next…
READ MORE: Under the bodywork of the Ferrari 312B3 on the anniversary of Niki Lauda's first F1 wiN