Feature F1 Unlocked
MONDAY MORNING DEBRIEF: Had Mercedes nailed their strategy, did they have the pace to challenge Red Bull?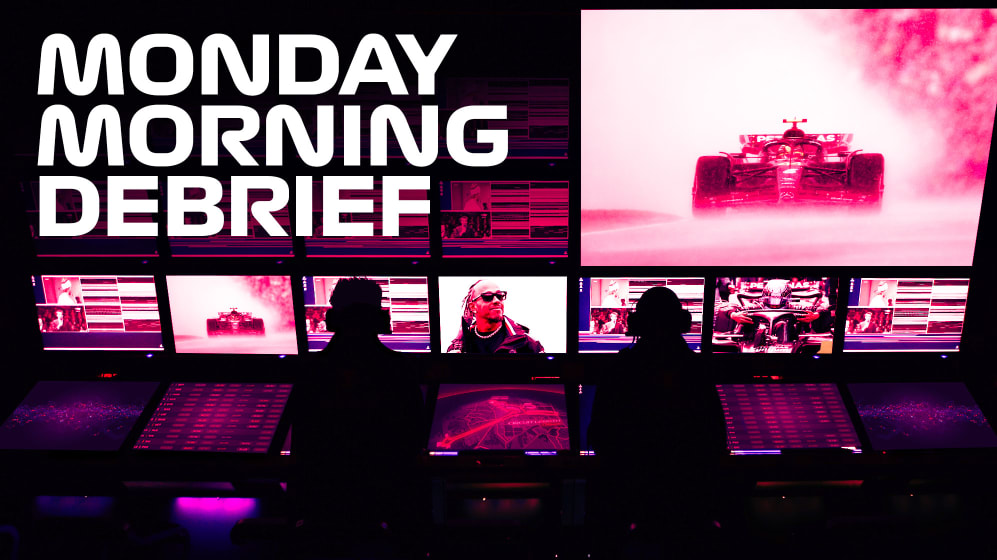 Around Zandvoort, Max Verstappen's ninth consecutive victory maintained Red Bull's unbeaten run this season and tied him with Sebastian Vettel for a record nine wins in succession.
He defended from Fernando Alonso's Aston Martin at the late restart in the rain-afflicted race. Lewis Hamilton was sixth, but made a bold claim afterwards. "If we'd not made the wrong decisions I think in these conditions we could've been challenging the top two. Not saying we would beat them, but…"
READ MORE: 'We would've been challenging Max' – Hamilton and Russell reflect on costly opening few laps in Zandvoort
It's impossible to know of course. But it's very clear Hamilton's Dutch Grand Prix could have gone a lot better.
It began going wrong for him in the Q2 part of qualifying. In a car which has difficulty in switching on its tyres in cool conditions, it was extra important to get good, hard preparation laps on the intermediate tyres needed at this stage.
With the track getting drier but not yet ready for slicks, Hamilton's first run was not going to be good enough to make it through to Q3 and all therefore hinged on his final fresh inters run.
On his out-lap he was caught between trying to create a gap to the car in front of him and not baulking cars on hot laps behind.
Consequently his tyres were nowhere near ready for what had originally been planned as a push-cool-push sequence of laps to take him to the start/finish line with the track at its driest.
Converting what had originally been intended as the first push lap to a further preparation lap – because his tyres were not up to temperature - put him out of sequence with the clock ticking down. His next flying lap was the one which counted, but was compromised by being baulked by Yuki Tsunoda.
READ MORE: 'I'm incredibly proud' – Verstappen overjoyed as he makes more F1 history with hard-fought Zandvoort win
But there was no longer time to do a cool lap, then a second push lap. So the next lap had to be another push lap, but with the battery less than fully prepared. By the time he reached Turn 5, the tyres were overheating and he was already 1s down, so abandoned the lap.
So, starting from 13th – 10 places behind team mate George Russell – Hamilton had a complicated Sunday afternoon ahead of him.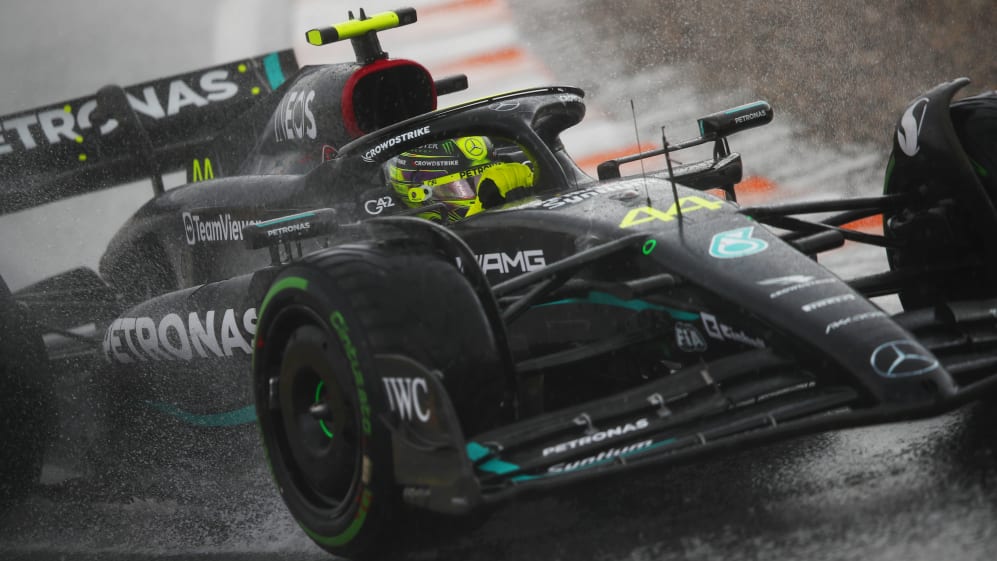 Last year at this track, Mercedes tried for a one-stop strategy in what is usually a two-stop race. It was working very well until a VSC. Hamilton and George Russell would have been running 1-2, albeit with Verstappen's two-stopping Red Bull chasing them down.
A combination of medium-hard would potentially allow Hamilton to try for the one-stop again this year, as a way of offsetting against the slower cars around him. Consequently, he was alone in his choice of the medium on a grid of soft-tyred cars.
But circumstances were about to render that plan worthless. Rain was on the way and looked set to fall part way through the opening lap. According to the team's analysis it would be light and fall for just a couple of minutes. In which case the best strategy would be to brave it out on slicks, thereby saving two pit stops (which would entail a total of around 40s time loss). But it didn't happen that way. The rain was heavier and lasted longer than expected.
MUST-SEE: Watch as Sargeant crashes out for the second time this weekend at the Dutch Grand Prix
The rain arrived in the final part of the first lap in Turns 13-14 and quickly then spread down the length and breadth of the circuit. Some – Sergio Perez, Charles Leclerc and Pierre Gasly, for example – pitted at the end of that opening lap. This turned out to be by far the best of the available strategies.
Others – such as Max Verstappen, Fernando Alonso and Carlos Sainz – pitted on Lap 2. This was around 16s slower than pitting on the first lap. That's how much slower the slicks were than the intermediates on that wet second lap.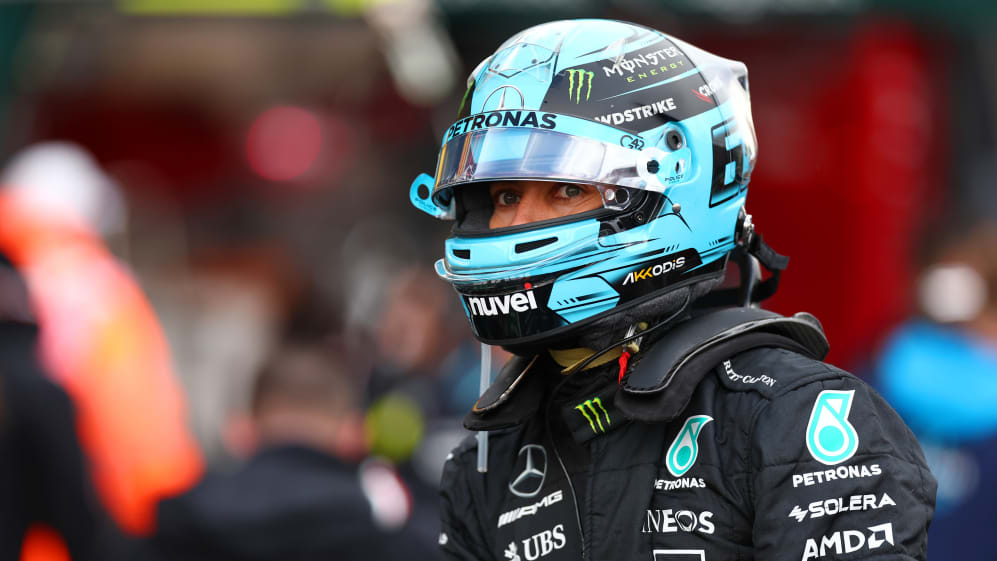 But stopping on Lap 2 turned out at least to be better than staying out on slicks and not using inters - the tactics used by the likes of Oscar Piastri, Alex Albon and Nico Hulkenberg. Although this saved 40s-worth of pit stops, it dropped you around 60s behind in lost lap time by the time the track had dried enough for slicks by Lap 7.
But far worse even than staying out was coming in on Lap 3 or later. That way you took the 40s pit stop loss plus the lap time penalty for the extra laps. It was absolutely the worst of both worlds. This was Hamilton's strategy and also that of Russell and the McLaren of Lando Norris.
READ MORE: Gasly hails 'massive motivation boost' for overhauled Alpine after 'insane' run to P3 at Zandvoort
This dropped Hamilton down to last as he rejoined on his inters, but he quickly began picking off the slick-shod cars which had not stopped. He was also ahead of team mate Russell, who had stopped the lap after him and consequently lost even more time. Hamilton came through the field in the company of Norris and eventually found a way past him on his way to sixth place.
A change back to inters with the late race rain shower went more smoothly than the first change, but Hamilton was unable to quite pierce the defences of Carlos Sainz in fifth and finished on the tail of the Ferrari.
Team boss Toto Wolff was pulling no punches afterwards:
"I think we stayed out catastrophically too long. We got it completely wrong and that's annoying because the car had great pace. And then from then on it was just recovering as good as we could. But I'd rather have good pace, a fast race car and a mediocre result, even if hurts.
FACTS & STATS: Alonso beats Schumacher record for longest first-last podium interval
"We saw at the end on the inter, George had Max's pace and Lewis was very strong behind Sainz. We could have been much further ahead. But it's still bittersweet because the result is just really bad. What could have been doesn't count in the sport. We will review thoroughly.
"The situation is never one person or one department. It is the communications between drivers, pit wall, strategy, weather forecast and then all of us taking decisions. And that was absolutely sub-par from all of us and that includes me. And yeah, we just need to… it's good when it hurts. When it stings it sticks."
To read on, sign up to F1 Unlocked for free
You'll unlock this article and get access to:
Live leaderboard data
Epic experiences and rewards
Money-can't-buy competitions