Feature F1 Unlocked
MONDAY MORNING DEBRIEF: How the mandated tyre limits shaped an unusual Grand Prix in Qatar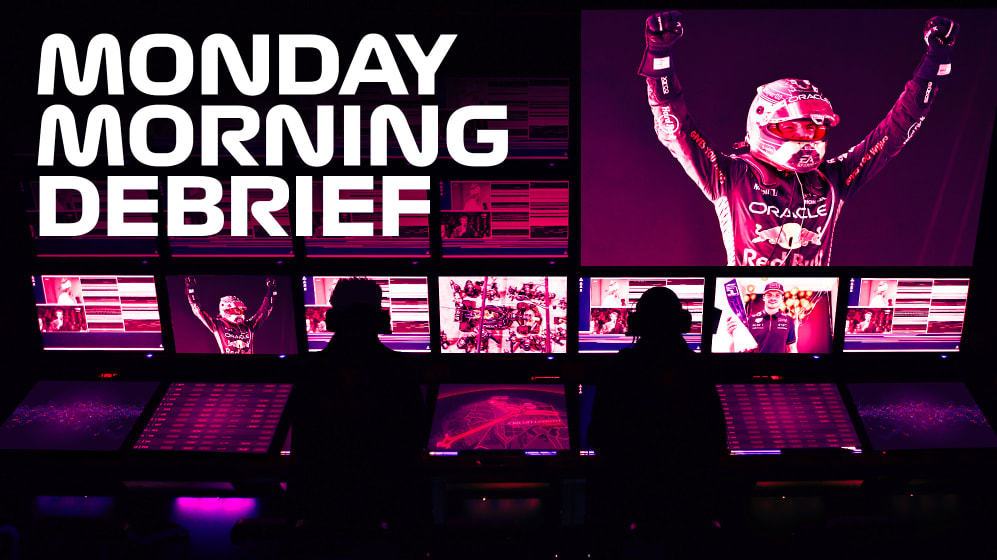 In winning the Qatar Grand Prix Max Verstappen was about the only driver not needing to push flat-out through the Lusail circuit's sequence of interlinked fast corners for the whole race. He drove almost as if this was a routine 2023 Grand Prix where the tyres have to be managed.
On this occasion tyre management wasn't required because of the highly unusual situation of an artificial limit of 18 laps per set – imposed by the FIA after Pirelli reported on Friday that there were signs of possible delamination of the compound from the carcass as a result of damage inflicted by the 'pyramid' kerbs.
READ MORE: Verstappen says he will enjoy latest title win 'a little' as he vows to push for more
For the medium and hard compounds at least, the tyre still had plenty of performance at 18 laps and there was no requirement to make it last longer.
Hence everyone was pushing as hard as they could, which only increased the stress upon the drivers in the intense heat.
Without the artificially imposed limit, the fastest way to have run the race would have been much more conventional, with one or possibly two stops and the drivers managing their pace to get the necessary stint lengths.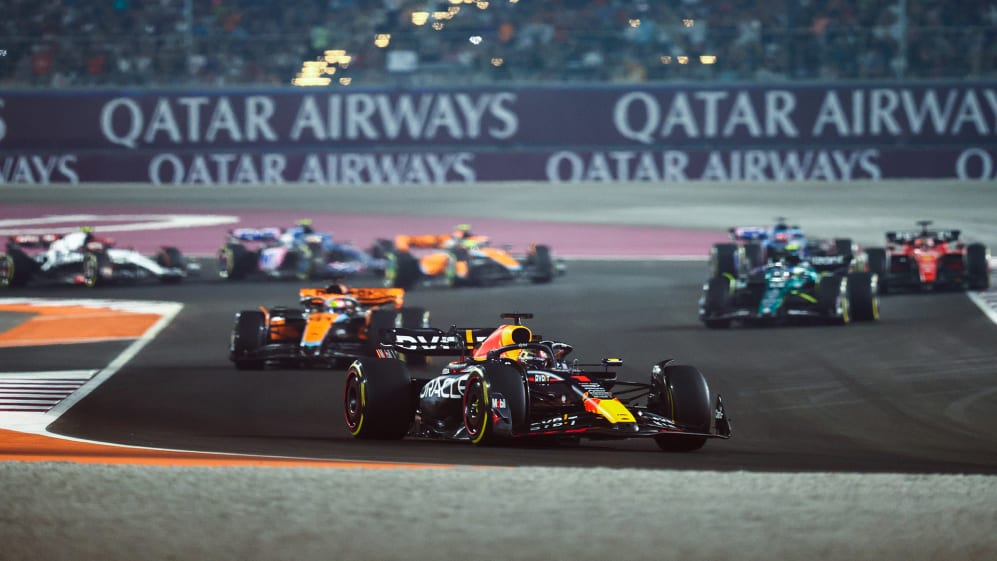 An extra stop costs 26 seconds around here. So long as your pace management didn't add up to 26s, the fastest way of getting to the end would be to drive less than flat out. That's the usual way of it, but this time three stops were effectively imposed by the 18-lap tyre limit in the 57-lap race.
So flat-out it was – for everyone except Verstappen who just monitored the gap back to the chasing McLaren of Oscar Piastri throughout. This hovered at somewhere between 4-8s for most of the race. "That was 57 quali laps," said Piastri afterwards. It was almost like an F1 race from the refuelling era of the early 2000s.
HIGHLIGHTS: Watch the action from an entertaining Qatar Grand Prix as Verstappen leads home the McLarens
Normally the only time in a race weekend the cars are absolutely flat-out is in qualifying. Taking a driver's qualifying time and then accounting for the fuel weight effect, the tyre degradation and the need to keep the energy store in a state of equilibrium (rather than running it empty over a lap as in qualifying), allows us to see how much tyre management is being applied in the race. It is often in the region of around 2s. Here it was nothing.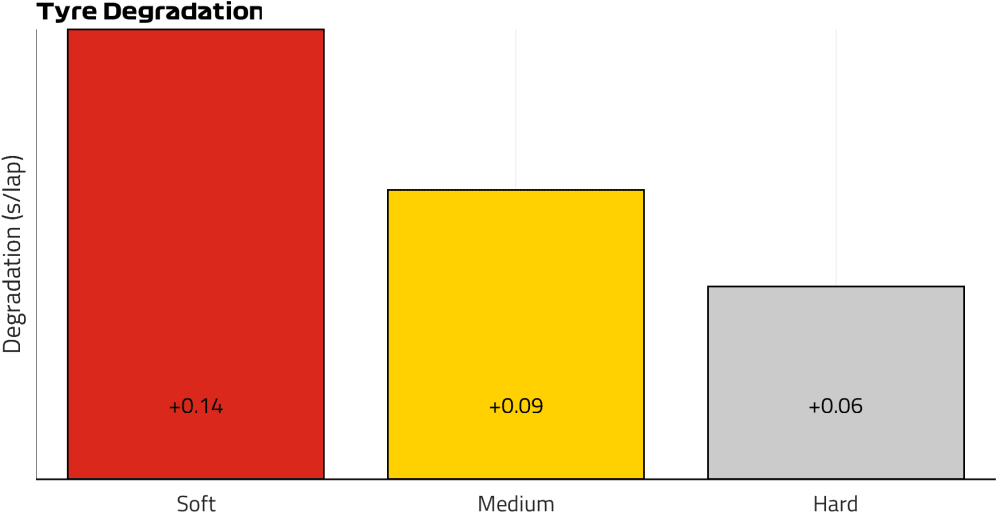 Running at the front and keeping himself clear of Piastri, Verstappen was lapping in the high 1m 28s as the first stops approached. "Just tell me when I need to push all-out," he radioed to his engineer Gianpiero Lambiase who gave his driver the all-clear to do that on Lap 16, prior to his stop a lap later. Verstappen responded with a 1m 27.8s, by far the fastest of the race up to that point.
Taking his pole position time of 1m 23.778s as a starting point, we can see how the 5s difference is accounted for. The biggest factor is the effect of the extra fuel load. Around here the cars are using up around 1.75kg of fuel per lap. On Lap 16 when Verstappen set that fast lap, his car would have been carrying around 70kg of fuel. Each 10kg costs around 0.35s of lap time. So 70kg would slow the car by around 2.45s.
Secondly, Verstappen's pole was set using the soft C3 tyre compound but his first stint race tyre was the medium C2. Over a single lap the soft was around 0.65s faster.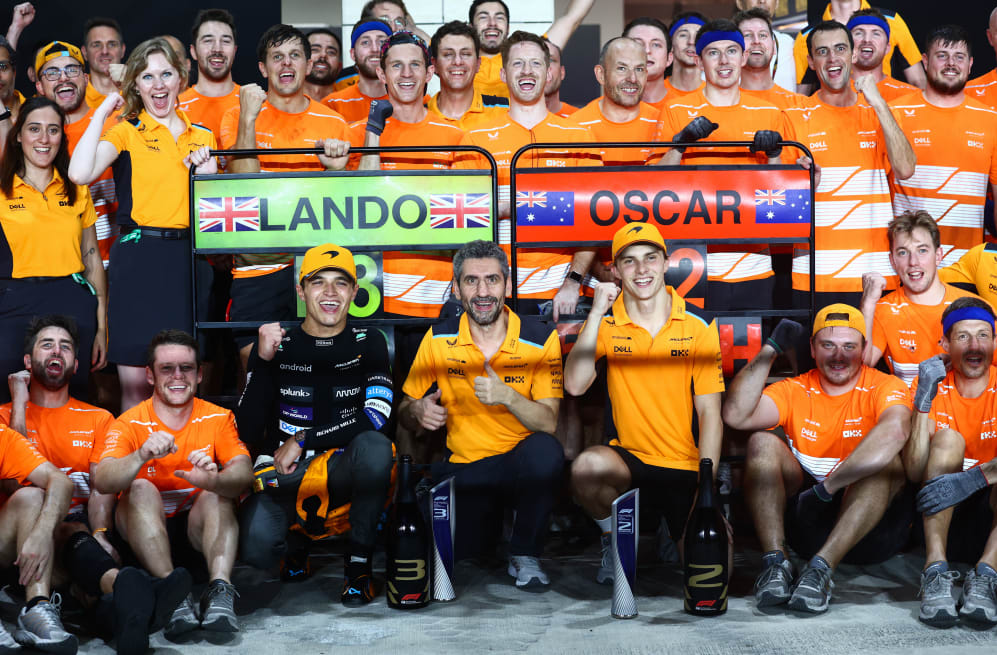 Then there is tyre degradation to account for. Although the tyres were still fast at the end of their allocated 18 laps, their performance still degrades a little each lap. The degradation rate of the medium was calculated at around 0.05s per lap.
FACTS AND STATS: Verstappen breaks Vettel's record for most laps led in a season
So at 16 laps the tyre will be around 0.8s slower than when new. Finally, the difference between keeping the energy store in a state of equilibrium and just using up the battery's full store over a single lap (as in qualifying) would be around 0.3s.
The combination of fuel weight effect, tyre compound offset, tyre degradation and battery deployment adds up to 4.2s. Subtract that 4.2s from the 1m 27.8s Verstappen set on lap 16 and you get a time only two tenths slower than his pole position time.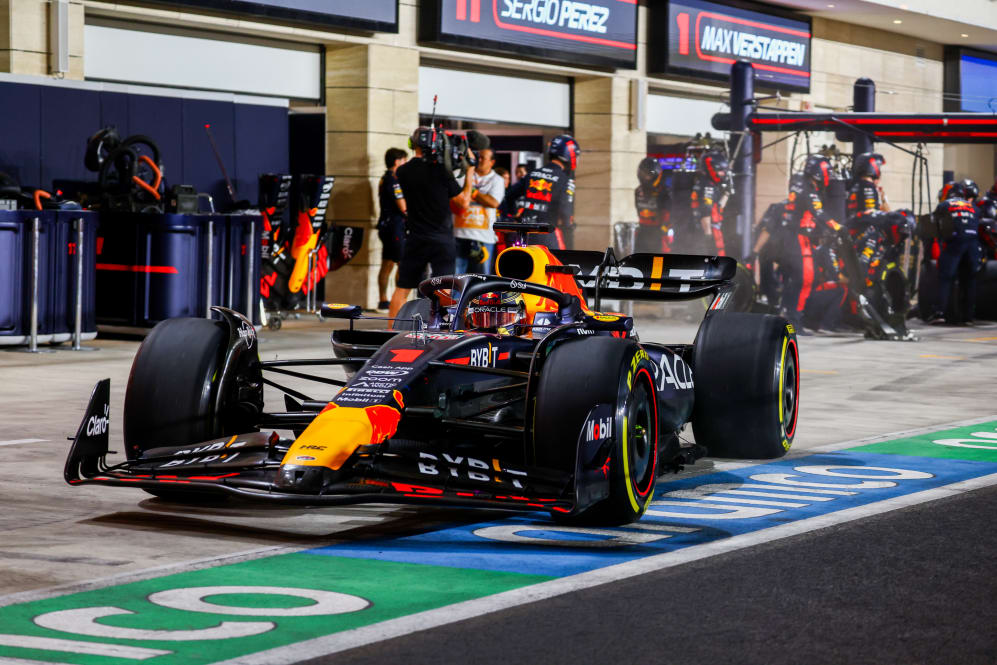 These are approximate numbers and take no account of any difference in track grip from one day to the next, but they give an order of magnitude measure of how unusually hard drivers were able to push in the particular circumstances arising from the 18-lap tyre limit. Applying the same calculations to the other drivers reflects a similar pattern; they were pushing all-out in the exhausting heat.
Verstappen's tyre usage in FP1, the Sprint Shootout and the Sprint itself only added to his advantage in the Grand Prix. His inherent pace meant he had not needed to run as many laps and so when the 18-lap limit was imposed for Sunday, he was in even better shape with his remaining tyre allocation.
Given that the soft tyre could run only a few laps before degrading significantly, the medium and hard were the tyres which standard strategies were planned around. Because the 18-lap maximum included the number of laps a set of tyres had already done before the race, how many laps drivers had already put on their medium and hard compound tyres would determine the timing of their pit stops.
READ MORE: Piastri and Norris revel in 'mega race' as McLaren score double podium finish in Qatar
Verstappen's remaining allocation of three mediums and a hard had a total of 71 available laps – which for a 57-lap race meant he had 13 laps'-worth of flexibility over when he stopped. By contrast, Piastri had only 63 laps of available medium/hard range, giving just six laps of flexibility.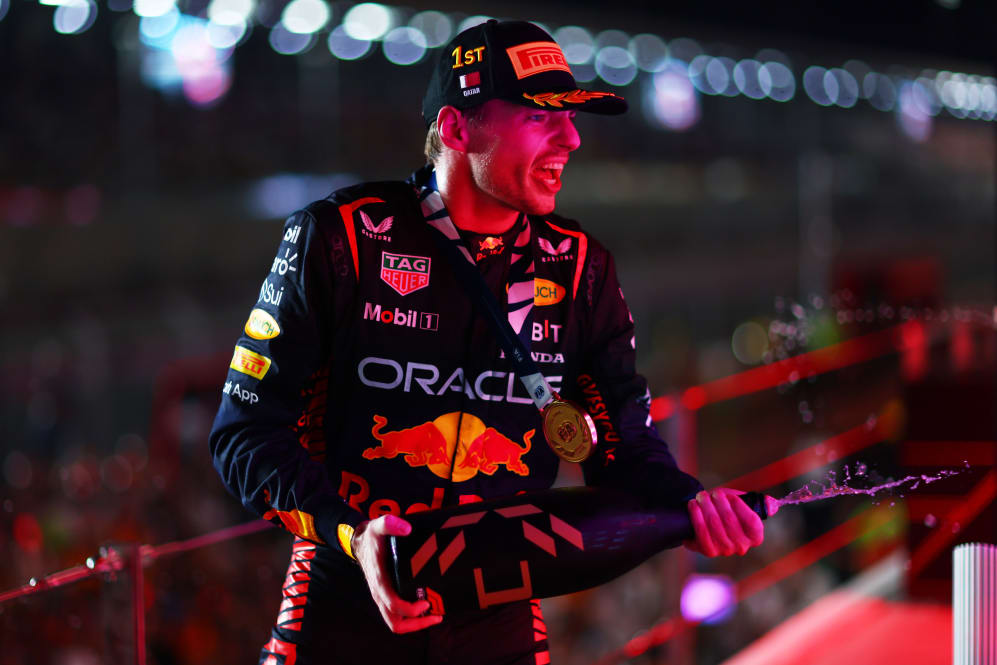 The set of mediums Piastri used at the start already had six laps of usage on them, obliging him to stop on Lap 12 to be in compliance with the 18-lap stipulation.
Verstappen's only had one previous lap on them and he duly pitted five laps later. This had a cascading effect on Verstappen's advantage because there had not been enough field spread by the time of Piastri's Lap 12 stop to ensure there was a gap for him to drop into. He exited from his stop behind Valtteri Bottas' Alfa Romeo, costing him time, whereas Verstappen's later stop allowed him to exit without anyone ahead of him.
The 18-lap limit was a great solution to the kerb-induced problem identified by Pirelli. As an added bonus, it shaped the race in an unusual way.
To read on, sign up to F1 Unlocked for free
You'll unlock this article and get access to:
Live leaderboard data
Epic experiences and rewards
Money-can't-buy competitions