Feature F1 Unlocked
MONDAY MORNING DEBRIEF: No points but plenty of positives from Ricciardo's first race back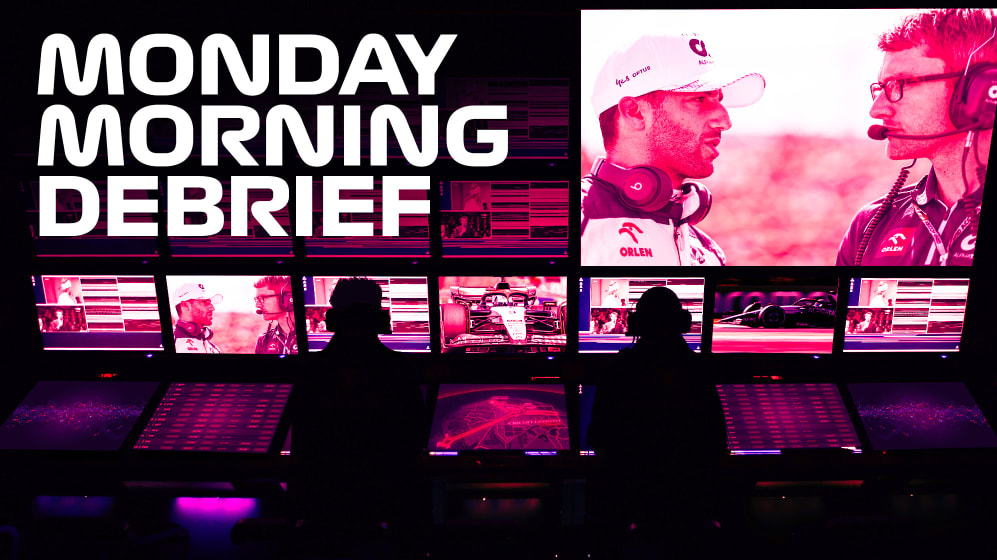 This Hungarian Grand Prix was a race weekend for records. Max Verstappen delivered the 12th consecutive Red Bull victory, breaking McLaren's 1988 record (both with Honda power). The day before, Lewis Hamilton became the first driver to score nine pole positions at the same venue, his Mercedes snatching the position from Verstappen in the dying seconds of the session by 0.003s.
But a little further back, there was another remarkable development unfolding. For this was the race of Daniel Ricciardo's F1 comeback, the first race of his last-chance saloon opportunity with AlphaTauri as he makes his bid for a return to Red Bull.
Having set a time in his Red Bull test at Silverstone which would have put him on the front row of the British Grand Prix grid, he was confirmed as Nyck de Vries' replacement in the junior team and the Dutch rookie was dropped.
READ MORE: Tost opens up on 'difficult and emotional' call to replace De Vries with Ricciardo
De Vries had been out-performed by team mate Yuki Tsunoda quite convincingly in the first 10 races and the young Japanese driver made for a good measuring barometer for Ricciardo, given the latter's very disappointing two seasons at McLaren in 2021-22.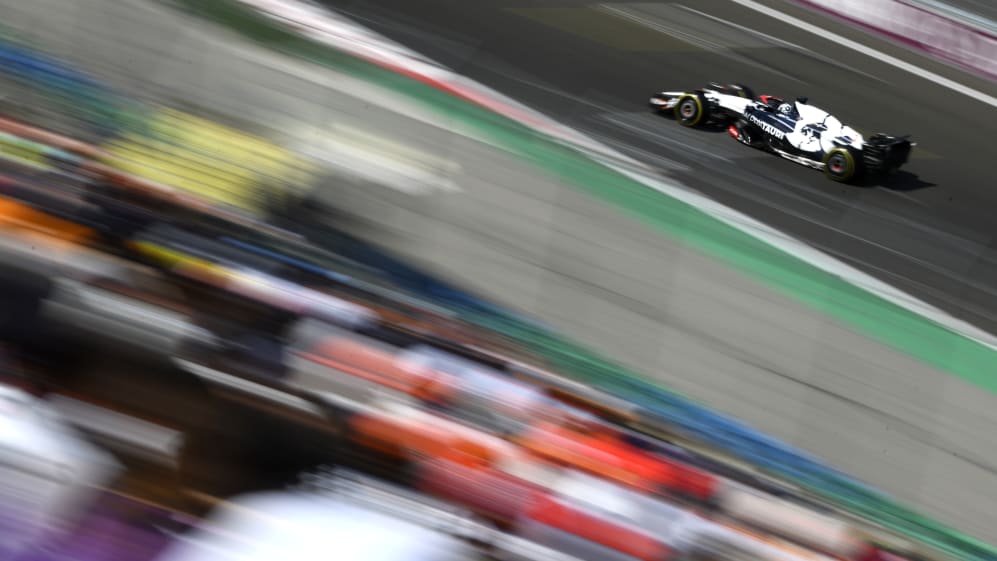 The AlphaTauri AT04 had been heavily upgraded at Silverstone and received a further update here, with a new nose and front wing. It was reckoned to be worth around 0.15s over the old wing. Tsunoda damaged his in the wet first practice with a quick spin and so was consigned to the old wing for the rest of the weekend.
FP2 was the first dry session and, in that, Ricciardo freely admitted he didn't find the limit of the soft tyre on his push lap. He ended the session 0.4s adrift of Tsunoda. Of Ricciardo's performance, chief race engineer Jonathan Eddolls commented: "We've been impressed by his performance and feedback so far, and he's fitted straight into the team like he never left."
FACTS AND STATS: Red Bull records aplenty as champions take 250th podium
"Today was more about feeling where I'm at with the car," said Ricciardo. "Obviously, there's a lot of outside attention, but as soon as I put the helmet on and got in the car, it felt familiar, like I had never left... I felt comfortable quite quickly and started to feel the limit of the car. Tomorrow I'll get a bit more out of me, and there's for sure some things about the car that we can improve on."
He was as good as his word. In the Saturday FP3 session, the single lap runs were focused on the medium tyre because of the experimental tyre format of the weekend in which all cars would have to use the mediums in Q2 (with hards in Q1 and softs in Q3). On this tyre Ricciardo was over 0.3s faster than Tsunoda, but the latter's was not a clean, representative lap so it was still difficult to judge exactly where Ricciardo was at.
We found out in qualifying, where Ricciardo was faster by a few hundredths – making it through to Q2, with Tsunoda knocked out. Ricciardo then qualified 13th (ahead of Lance Stroll's Aston and Pierre Gasly's Alpine). This was with the benefit of a supposedly faster wing than Tsunoda but nonetheless represented a very promising beginning.
But within a few seconds of the race, things had gone badly for Ricciardo, the innocent victim of an out-of-control Zhou Guanyu in an incident which took out both Alpines. Ricciardo got going again at the back in a thankfully undamaged car fitted with medium tyres but was now seven places and 10s behind Tsunoda.
He gradually caught up to the Williams of Logan Sargeant and stayed out as several soft-tyred cars ahead of him made their first stops. Tsunoda had made an early stop as his soft tyres were surrendering grip and there was a 5s delay at his pit stop, putting him at the back.
READ MORE: 'We've proved some people wrong' – Defiant Norris happy with back-to-back podiums for McLaren
Ricciardo stayed out until Lap 18, switched from the medium to the hard tyre and rejoined at the back a few seconds behind Tsunoda. It was in this stint that Ricciardo's experience helped transform his race from its unpromising beginnings.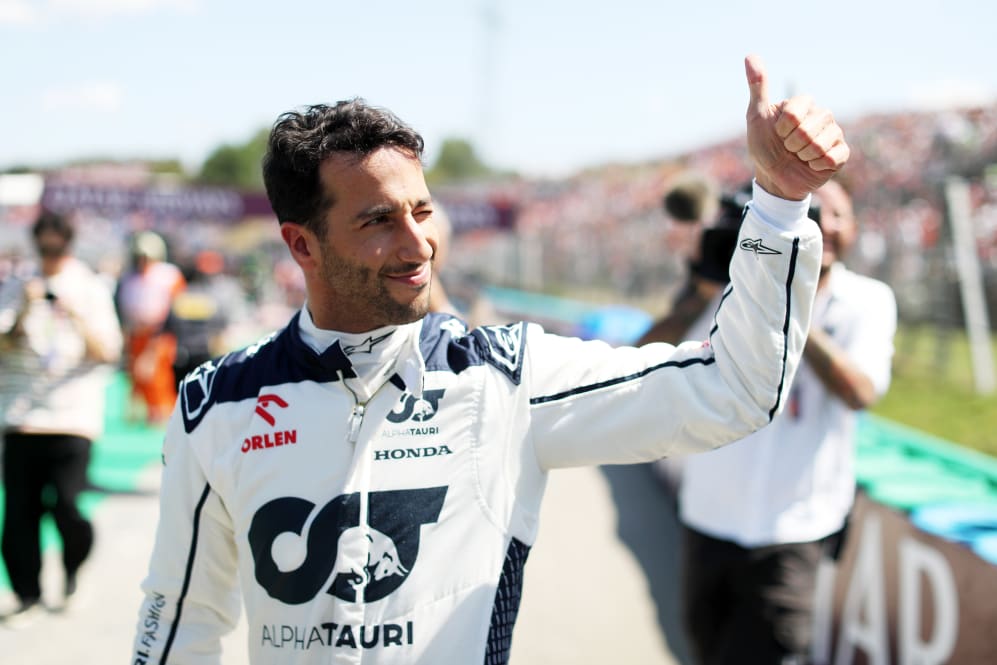 The hard stint had been expected to be a long one but after 12-13 laps, with leader Max Verstappen closing in to lap – which would entail a delay from having to obey blue flags and getting rubber marbles on the tyres – Ricciardo suggested that being in clear air would be more valuable than doing a long stint on the hards. He was brought in before any blue flags and switched to a set of mediums with which to get to the end.
A long stint in free air with good consistent pace – expertly balancing the tyre usage against pace - jumped him ahead of Hulkenberg, Tsunoda and Zhou, all of who suffered greater time losses to blue flags. Encountering an old-tyred Kevin Magnussen on track, he was able to put a clean pass with DRS into Turn 1, preventing the Dane from aiding Haas team mate Nico Hulkenberg in trying to hold off the AlphaTauri. He then held Hulkenberg off to the end and was gaining on the Alex Albon/ Valtteri Bottas battle for 11th place.
READ MORE: 'What we've been doing is unbelievable' – Verstappen hails 'incredible' moment as Red Bull make history with F1 victory sequence
He crossed the line 13th of the 18 finishers, a couple of places ahead of Tsunoda. Which from absolute last seconds into the race was a strong performance. "I can't ask for more on the first weekend," he said, "and it gives me confidence… I made little mental notes, which I will share with the team."
To read on, sign up to F1 Unlocked for free
You'll unlock this article and get access to:
Live leaderboard data
Epic experiences and rewards
Money-can't-buy competitions