Feature F1 Unlocked
MONDAY MORNING DEBRIEF: The rain never came, but the weather still proved decisive in Miami – here's why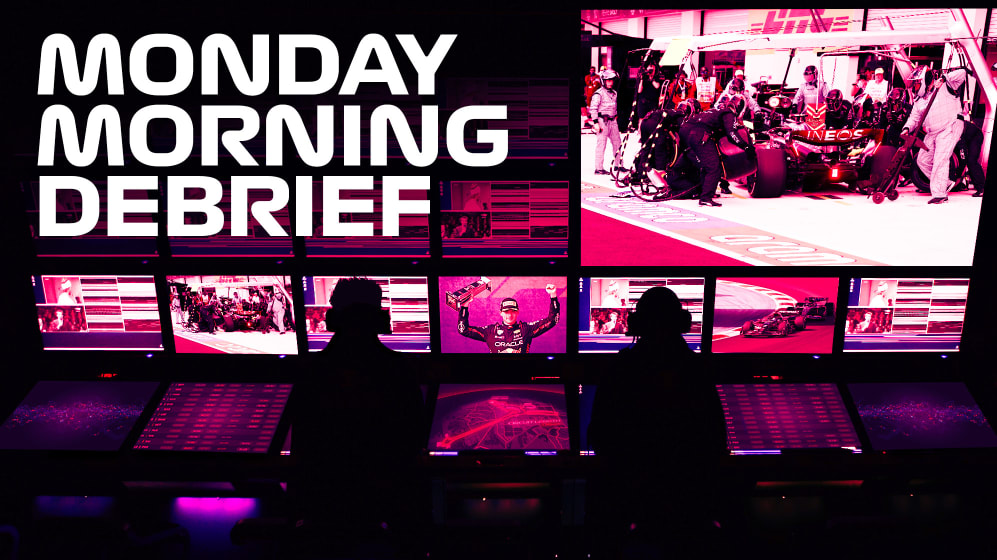 There was a good chance of rain in the Miami Grand Prix – especially after a downpour on Saturday night. In the end it never came, but as Mark Hughes explains, the weather was still a crucial factor on race day, especially for the Mercedes and Red Bull drivers...
Although the Mercedes W14 had its least competitive qualifying of the season to date at Miami, well adrift of the Ferraris and Fernando Alonso's Aston Martin, the strategy team believed they might be able to conjure an advantage over those teams on race day.
READ MORE: 'It's very satisfying' – Verstappen highlights the factor that 'made the difference' during his mega Miami comeback
The plan was based around retaining both sets of the allocated hard tyres, having steered clear of running them on either car through the practices. This obviously implied that Mercedes did not believe this would be the standard one-stop race that most of the others did.
This belief was based upon how bad the medium tyre had looked in the practices. On the newly resurfaced track and at exceptionally high temperatures, the front tyres were in shreds after just a few laps of running, with severe tearing of the treads.
They were not generating the necessary bonding with the new surface and were ripping themselves apart as they slid over it rather than gripped into it.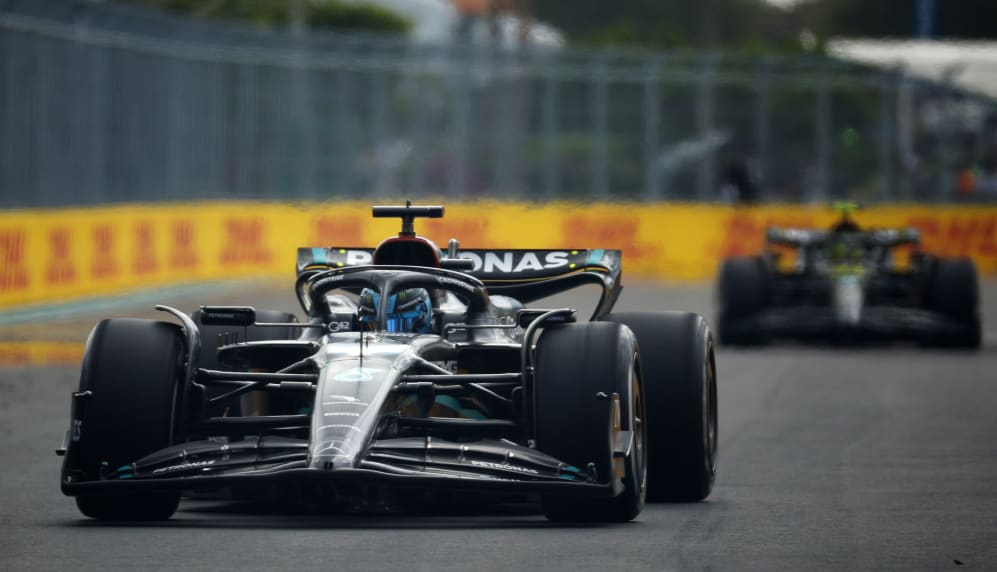 The softs were even worse and were not generally considered a viable race tyre. The expectation at Mercedes was that the medium would last no more than 10 laps and that the quickest way to run the 57-lap race would be a two-stop with one medium stint and two hard. If it had played out that way, Mercedes would certainly have been at a strategic advantage over Aston and Ferrari.
But the practices had been run on a track that was between 42-49 degrees Celsius. An overcast Sunday saw the track temperature cool off to 36 degrees Celsius. This completely changed the tyre picture. Suddenly the Mercedes had no real problem with the medium tyre.
It was a little delicate and still prone to graining its front-right, but not to the extent of imposing a two-stop strategy. Fernando Alonso's Aston Martin did 25 laps on his set. George Russell came in on Lap 17, but only in an attempt at undercutting Carlos Sainz's Ferrari. Lewis Hamilton started on the hard and switched to the medium after 37 laps.
HIGHLIGHTS: Watch as Verstappen eclipses team mate Perez to win Miami Grand Prix
What the very different track conditions also did was impose a very controlled pace upon Sergio Perez's race-leading Red Bull, as his mediums grained up. With team mate Max Verstappen starting on the hards from his ninth place grid position, he was able to run long and fast. This strategy advantage was a factor in Verstappen being able to catch and pass Perez and thereby extend his lead in the world championship.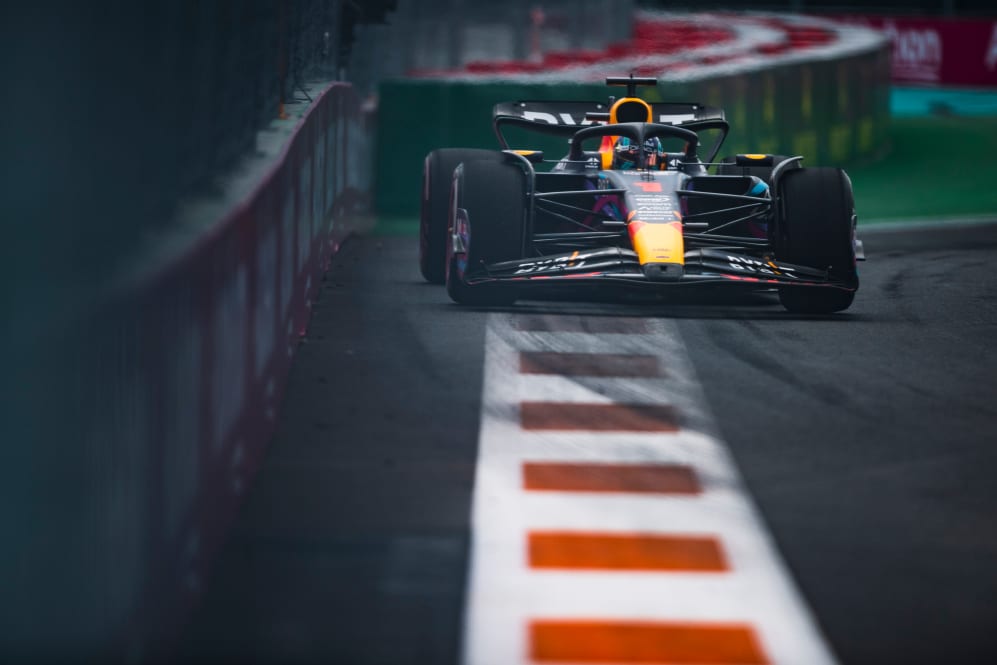 But that was a battle of no relevance to Mercedes, such was the pace difference in their cars. The Mercedes had better tyre degradation than the Ferrari and this allowed Russell to pass Sainz for fourth position and for Hamilton to put a late pass on Charles Leclerc for sixth.
Hamilton's Verstappen-like strategy of starting on the hards ultimately worked for him, despite having been stuck in a midfield DRS train for around half of his long first stint. As his strategy overlapped with that of the earlier-stopping Russell, so he was asked to allow him past.
READ MORE: Perez concedes Verstappen's Miami GP victory was 'well-deserved' after finishing runner-up
This helped Russell ultimately to catch Sainz but before he got to the Ferrari he had to pass the Alpine of Esteban Ocon. Defending delayed Ocon enough that he was later vulnerable to Hamilton – and without that, Hamilton may not have been able to have caught Gasly and Leclerc before the end.
So race day was indeed better for Mercedes than qualifying. Just not for the reasons they had expected.
To read on, sign up to F1 Unlocked for free
You'll unlock this article and get access to:
Live leaderboard data
Epic experiences and rewards
Money-can't-buy competitions