Montegrappa salutes F1's 70 years with titanium and carbon fibre pen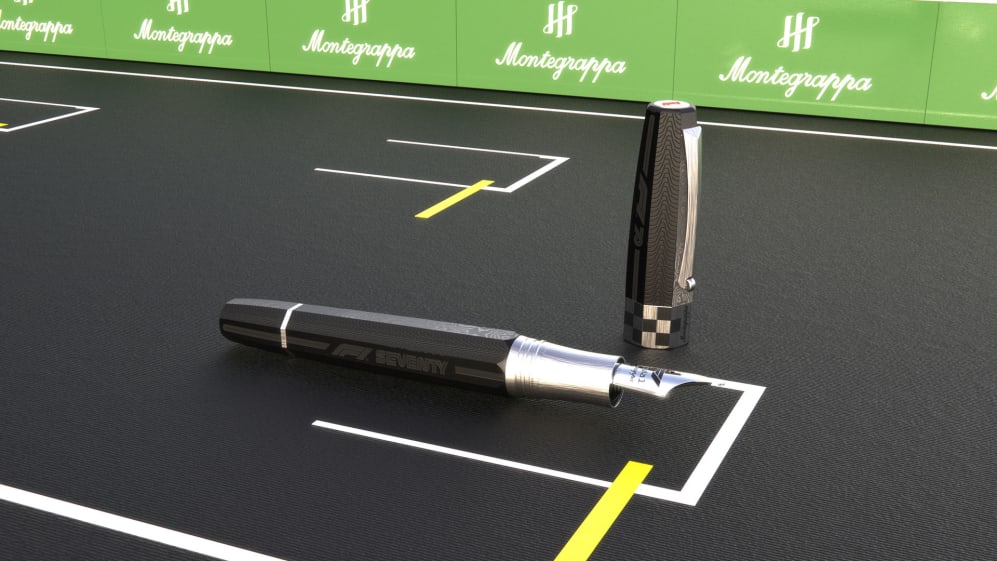 Italian luxury penmakers Montegrappa wanted to mark Formula 1's 70th anniversary – and they've done it in style with the strongest, lightest writing instrument in its class, the F1® Seventy.
In their secluded Venice factory, Montegrappa have been designing and engineering many of the world's most extreme pens for more than a century, and like so many of his countrymen, the marque's owner Giuseppe Aquila is a self-confessed speed-freak.
This passion for performance has seen Montegrappa dedicate several of their previous coveted editions to names like Ferrari, Alfa Romeo and Ayrton Senna. Now their latest model, which combines heritage design and high-tech, is officially sanctioned by Formula 1.
"We set our designers the challenge of creating a silhouette that embodied both the past and present of Formula 1," Aquila explained of the project, which led the company to rethink a classic design from its archives, rebuilding it with state-of-the-art materials and a keen eye for precision.
With a housing built entirely from titanium and carbon fibre, the F1 Seventy is the lightest in its class. It's also among the rarest: Montegrappa's decision to build only 100 fountain pens and 100 rollerballs examples promises to make it something of a trophy for pen - and F1 – connoisseurs.
"It's very unusual to find high-end writing instruments built from modern, high-tech materials, but it's a development we have stayed very close to over the last decade," added Aquila. "Boutique industrial solutions like carbon are important for ensuring our traditional artisanal values and skills remain relevant to the modern world."
The Montegrappa F1 Seventy is available from fine stationers, department stores and at montegrappa.com.