Monza to rename the Parabolica in honour of Michele Alboreto during Italian GP weekend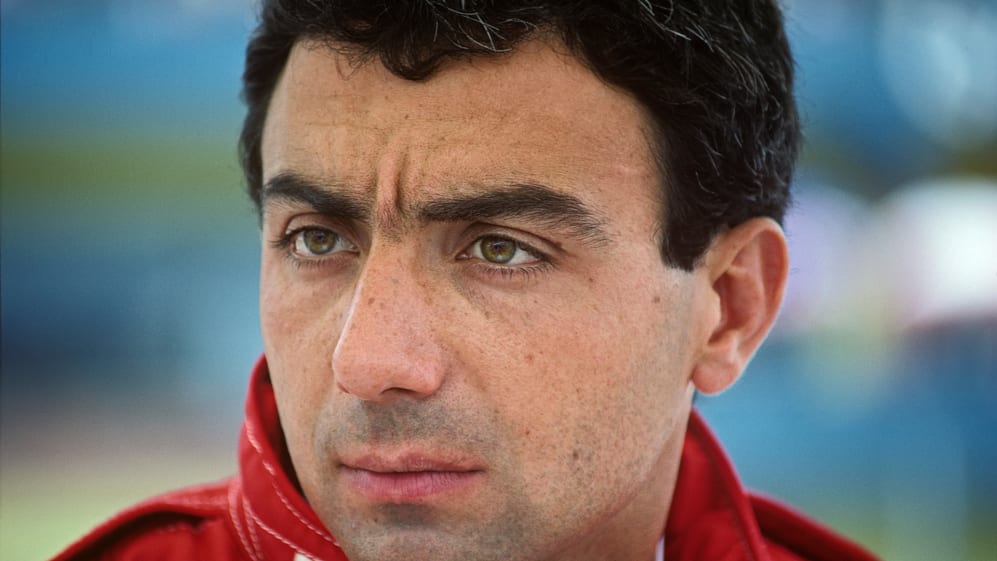 Monza's legendary Parabolica will be renamed the 'Curva Alboreto' after the late Michele Alboreto, whose decorated motorsport career saw him take three wins for Ferrari from 1984-5.
The final corner of the Temple of Speed will be renamed in Alboreto's honour on on Saturday, September 11 – during the Italian Grand Prix weekend – to mark 20 years since the death of the Milanese driver in a car test at the Lausitzring.
The Parabolica is one of the most iconic corners in motorsport, its sweeping challenge leading onto the straight at Monza and through the finish line.
It will be named after Italian driver Alboreto, who made his F1 debut in 1981 and finished second in the world championship in 1985. In total he scored five F1 Grands Prix wins and 23 F1 podiums (including second in a famous Ferrari 1-2 at Monza in 1988, below).
He also raced in DTM, the Indy Racing League and World Sportscar Championship – taking a Le Mans 24 Hours win in 1997 alongside former F1 driver Stefan Johansson and Tom Kristensen.
Alboreto died at the age of 44 in 2001, testing an Audi endurance car at the Lausitzring.
WATCH: Alboreto's bumpy opening lap of Mexico, 1990
The corner will be named on the day of the second-ever F1 Sprint with Alboreto's widow Nadia and his family members joining F1 CEO Stefano Domenicali, Monza circuit President Giuseppe Redaelli and Automobile Club d'Italia President Sticchi Damiani.
The Italian Grand Prix and F1 Sprint will take place after Zandvoort's return to the F1 calendar on September 5 where Lewis Hamilton and Max Verstappen continue their championship battle.