Video
MUST-SEE: Hamilton brings an end to FP3 after crashing into the barriers at Monaco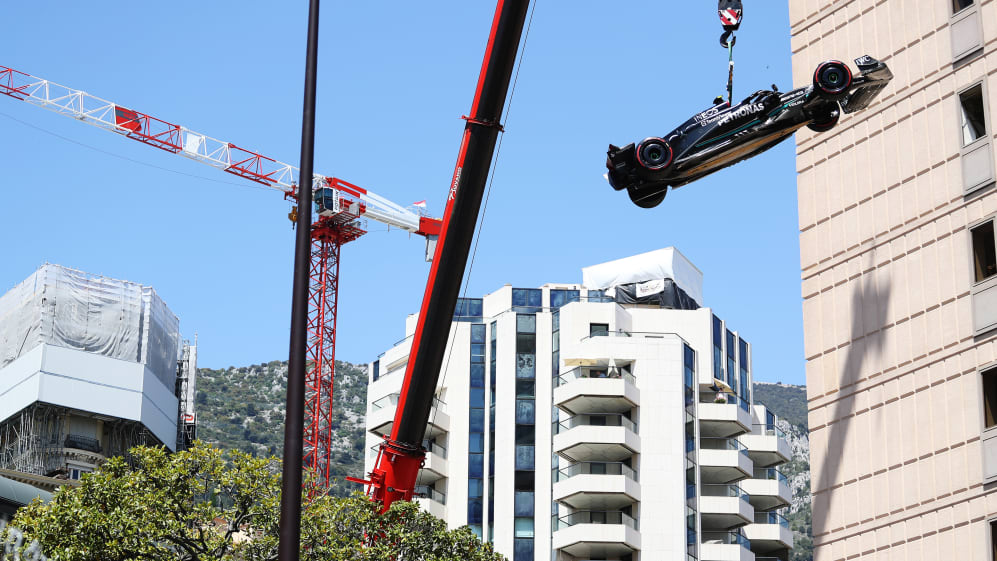 The third and final practice session of the Monaco Grand Prix weekend was brought to premature end when Lewis Hamilton crashed into the barrier, bringing out the red flags and curtailing the rest of the grid's preparations ahead of qualifying.
Hamilton was on a fast lap on a new set of soft tyres and had just set the fastest first sector of the day, but lost the rear end of his car at Mirabeau. Although he tried to correct the slide, he ended up wedged into the barrier.
FP3: Verstappen narrowly leads Perez as Hamilton crashes out in final practice session in Monaco
This brought out the red flags, but with less than three minutes to go in FP3, the session was brought to an early end, curtailing the final qualifying simulation runs for the majority of the grid.
Click on the video player below to see Hamilton crash out in FP3, as his mechanics look to get his car ready ahead of qualifying later for the Monaco Grand Prix.