Video
MUST-SEE: Take an interactive 360° look at Hamilton and Perez's thrilling battle in Melbourne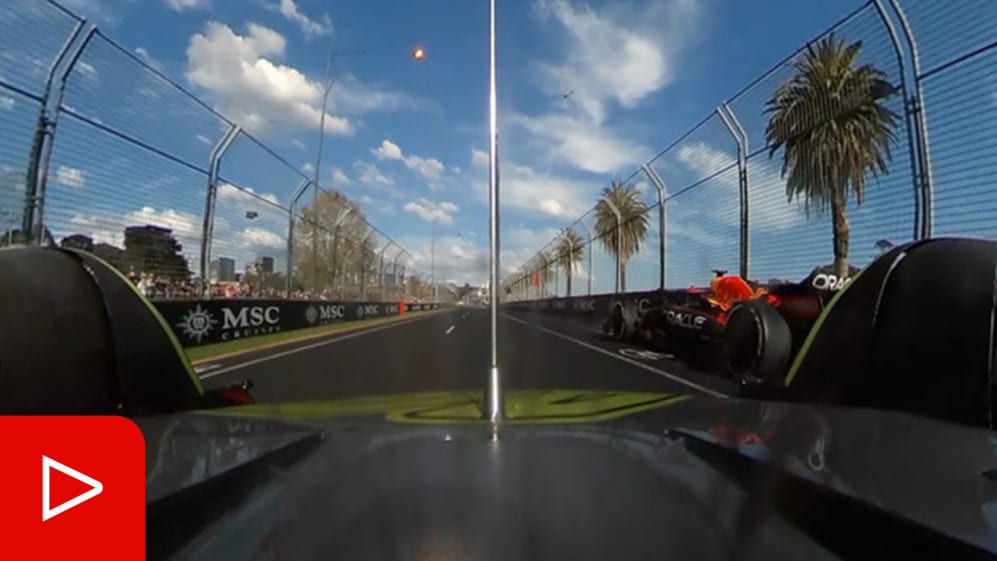 Lewis Hamilton and Sergio Perez enjoyed a great scrap throughout the Australian Grand Prix, as they fought for supremacy on the Albert Park circuit. And now you can take an interactive, 360-degree look at one of the key moments in their battle, while switching between Hamilton and Perez's onboards.
Hamilton had been behind Perez heading into the race's first pit stop phase, but managed to jump ahead of him after boxing for fresh rubber, emerging just ahead of the Mexican on track.
READ MORE: Hamilton explains 'difficult position' radio message after coming home behind Russell in Melbourne
But having pitted two laps earlier, Perez would use his warmer rubber to great effect, pulling off an exhilarating pass on Hamilton's Mercedes into Turn 9.
Take control of the action in the video player above, which allows you to switch between Hamilton and Perez's cars and explore all the angles – while mobile users will be able to use the fantastic in-built gyro tilt and rotate functionalities and/or simply use their finger on the screen to navigate the stream in real time.