Feature
NEED TO KNOW: The most important facts, stats and trivia ahead of the 2023 Sao Paulo Grand Prix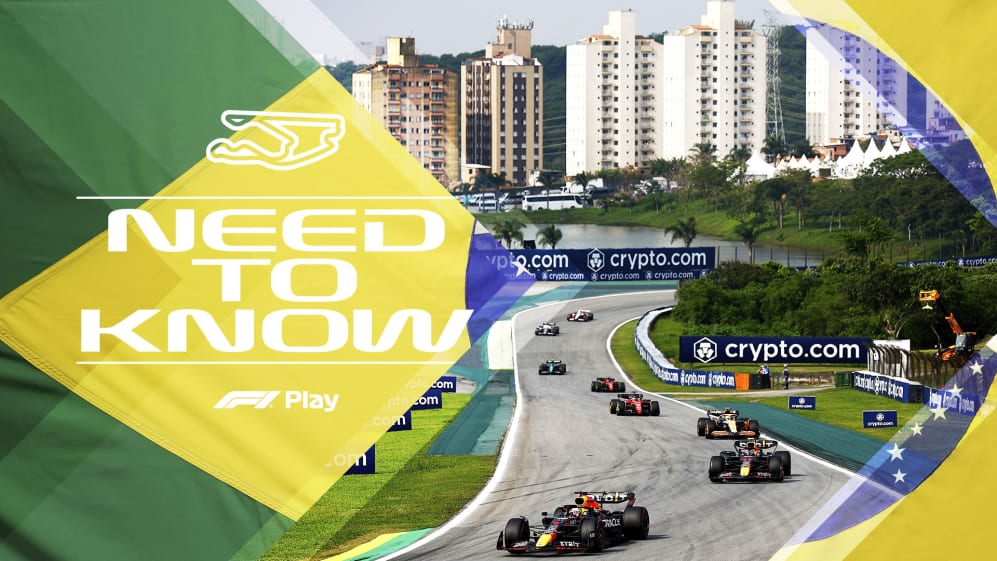 The Sao Paulo Grand Prix will mark the final stop of a busy triple-header of races. Ahead of the event at the Autodromo Jose Carlos Pace – often better known as Interlagos – Need to Know is your all-in-one guide with stats, trivia, insight and much more. You can also see how fans have voted using our F1 Play predictor game.
With this being the last Sprint weekend of the 2023 season, there will be one practice session followed by qualifying on Friday, November 3, with the Sprint Shootout and Sprint taking place on Saturday, November 4 followed by the Grand Prix itself on Sunday, November 5.
READ MORE: Perez 'looking forward' for final three races as Hamilton ready to take fight to Red Bull in Sao Paulo
Vital statistics
First Grand Prix – 1973
Track Length – 4.309km
Lap record – 1m 10.540s, Valtteri Bottas, Mercedes, 2018
Most pole positions – Ayrton Senna, Mika Hakkinen, Felipe Massa, Rubens Barrichello, Lewis Hamilton (3)
Most wins – Michael Schumacher (4)
Trivia – Interlagos was built in 1938, on a plot of land unsuitable for housing. The circuit is named after Jose Carlos Pace, who won here in 1975 for Brabham.
Overtakes completed in 2022 – 62
Safety Car probability – 60%*
Virtual Safety Car probability – 40%*
Pit stop time loss – 21 seconds
*From the previous five races in Sao Paulo
FAN VIEW: Max Verstappen is even more dominant in the race win category with 90% of F1 Play gamers believing the triple world champion will win a 17th race of the season on Sunday. Mercedes' Lewis Hamilton (4%) and Ferrari's Charles Leclerc (3%) – the other podium pair in Mexico – are the closest contenders.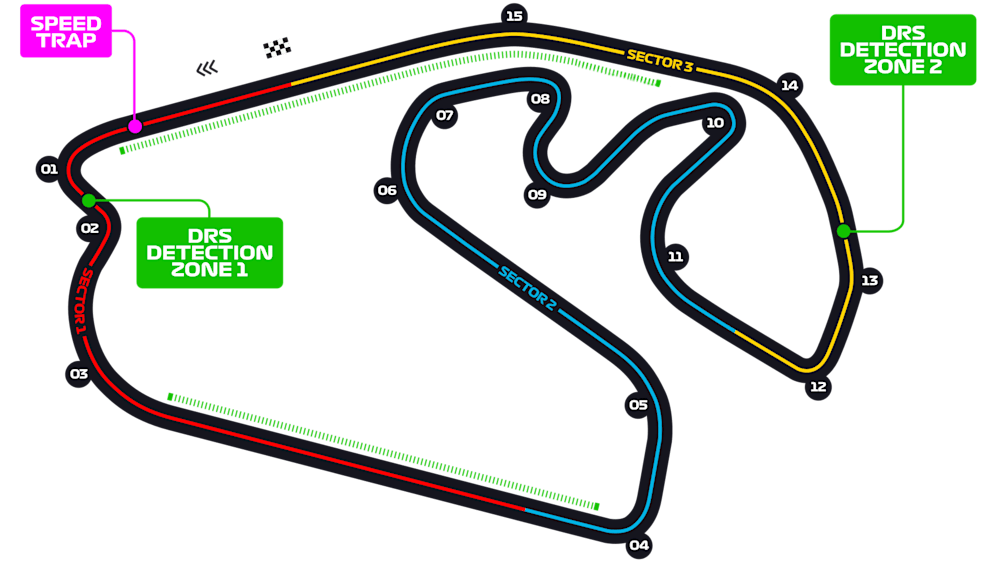 The driver's verdict
Jolyon Palmer, former Renault F1 driver: Interlagos has a tricky first corner, you can brake much later than you imagine and carry speed into the apex – but go too late and it's easy to lock up the front left.
The middle sector here is all about the flow, the corners come thick and fast. One lock-up in either of the tight right-handers and it puts you off line and out of sync for the whole lot. It's easy to lock up as well because you are loaded laterally on the entries there. It's a technical sector where the rhythm is everything.
The final corner is critical, it's all about exit speed to carry you onto the whopping straight back up the hill. You've got to get the right balance between opening up the corner and taking too much kerb as well, which can unsettle the car and cost you exit speed.
Overall it's a short but fun circuit to drive. The anti-clockwise nature and long, loaded left-handers make this one a bit harder physically for the drivers as well. By the end of this race you might be feeling it on the neck, which isn't used to being loaded up so much on that side.
Last five Sao Paulo pole-sitters
2022 – Kevin Magnussen (Haas)
2021 – Max Verstappen (Red Bull)
2019 – Max Verstappen (Red Bull)
2018 – Lewis Hamilton (Mercedes)
2017 – Valtteri Bottas (Mercedes)
READ MORE: Wolff urges caution over Mercedes hopes in Brazil as he keeps 'both feet on the ground'
Last five Sao Paulo winners
2022 – George Russell (Mercedes)
2021 – Lewis Hamilton (Mercedes)
2019 – Max Verstappen (Red Bull)
2018 – Lewis Hamilton (Mercedes)
2017 – Sebastian Vettel (Ferrari)
FAN VIEW: World champion Max Verstappen is the lead vote getter of F1 Play gamers when it comes to the fastest lap in Sao Paulo, with 70% expecting the Dutchman to top the timesheets. Mercedes' Lewis Hamilton and the Ferrari pair of Charles Leclerc and Carlos Sainz are also in the mix.
Strategy and set-up keys
Bernie Collins, former Aston Martin F1 strategist: Interlagos hosts the final Sprint weekend of the season and it's generally easy to overtake here, which promotes multiple-stop races. It also makes the circuit a good contender for the Sprint weekend format [it is the only circuit to host the format in all 3 seasons since it was first attempted at Silverstone 2021].
On a qualifying lap around here, drivers actually need to begin pushing from Turn 13 on the previous lap. Teams would ideally like a tow out of the last corner in qualifying, so some may try to finish a lap behind someone starting a lap – that is very hard to manage.
BETTING GUIDE: Who are the favourites as F1 heads to Interlagos?
The pit lane also covers a large portion of the track, with the pit exit between Turn 3 and Turn 4. As a result the saving under a Safety Car can be amongst the greatest compared to other circuits.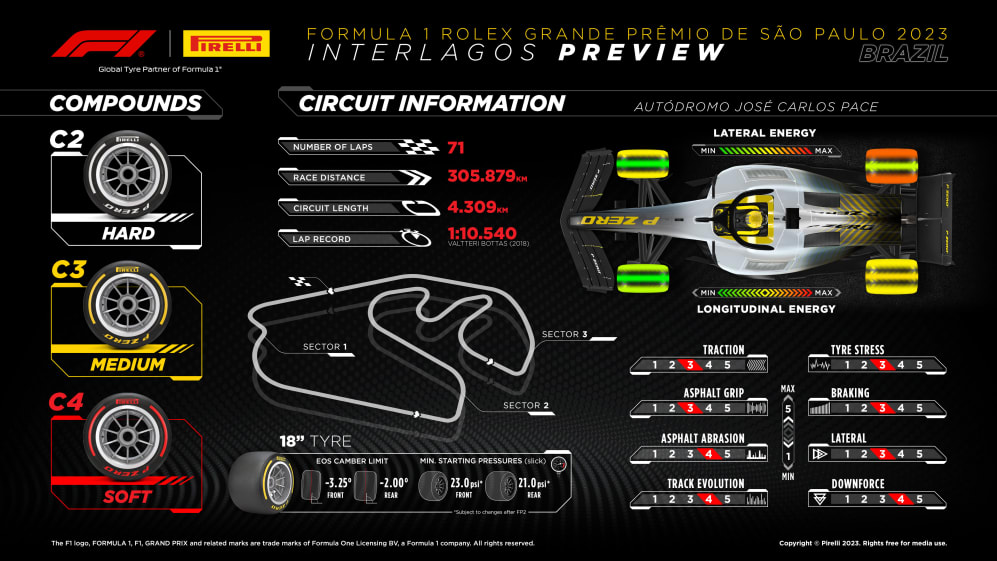 There's also the grid to contend with – it's not flat so drivers have more work to do to hold the brake on depending on their grid position. This doesn't happen at all tracks.
Additionally, the grid is at a very different height to the pit lane, which makes it difficult for teams transporting tyres and equipment to the grid quickly.
THE STRATEGIST: What could Norris have achieved with a better grid slot in Mexico?
The race can often be rain affected due to the location between two lakes and some of the grid positions further back have rain grooves across them, which harms traction off the line.
Friday looks like there could be variable conditions with a risk of rain, in the worst case that could result in limited dry running before the Sprint Shootout on Saturday.
Sunday looks like a much cooler day so it will be important to balance cooling across the weekend. Generally teams could run too hot for the short runs while banking on it being cooler for the Sunday long runs.
FAN VIEW: While Verstappen is heavily favoured to come out on top in Brazil, there are a plethora of contenders to make up the other two spots on the podium. The aforementioned Hamilton and Leclerc are at the front of F1 Play gamers' minds, as are Leclerc's team mate Carlos Sainz and McLaren's Lando Norris.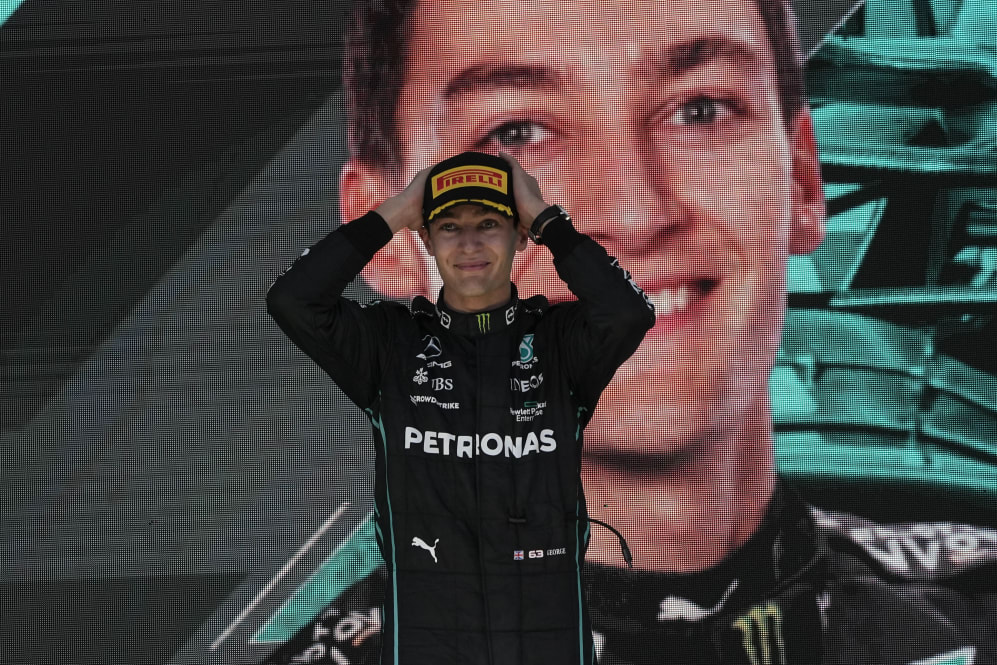 Current form
While the drivers' and constructors' championships have both been wrapped up, Max Verstappen and Red Bull have showed no signs of taking things easy as the season moves into its latter stages.
Verstappen sealed his 16th win of the campaign last time out in Mexico – setting a new record for the most victories in one season – and will be looking to extend this further in Sao Paulo.
His team mate Sergio Perez, meanwhile, now has Lewis Hamilton closing in on him in the fight for P2 in the drivers' standings. Hamilton is just 20 points away from the Mexican, meaning that the weekend ahead could be crucial in determining the outcome of that battle.
IT'S RACE WEEK: 5 storylines we're excited about ahead of the 2023 Sao Paulo Grand Prix
In the constructors', Mercedes are holding a 22-point lead over Ferrari in the scrap for second place. With the Scuderia having shown signs of promise with their front row lockout in qualifying at the Mexico City Grand Prix, Charles Leclerc and Carlos Sainz could be ones to watch as they try to get ahead of Hamilton and George Russell.
Further back, McLaren have continued their strong run of form in recent races and are now firmly ahead of Aston Martin in the fight for fourth. However, with Fernando Alonso voicing his hopes of a better weekend ahead for his team, it could still be a duel to keep an eye out for.
The season might be heading into its final stages, but there is still plenty to play for across the field at Interlagos.
FAN VIEW: After Daniel Ricciardo's P7 finish in Mexico, F1 Play gamers are plumping for the charismatic Australian to secure points once more in Brazil. Williams' Alexander Albon has secured points in back-to-back races and is garnering a healthy share of the votes, as is Yuki Tsunoda – Ricciardo's team mate at AlphaTauri.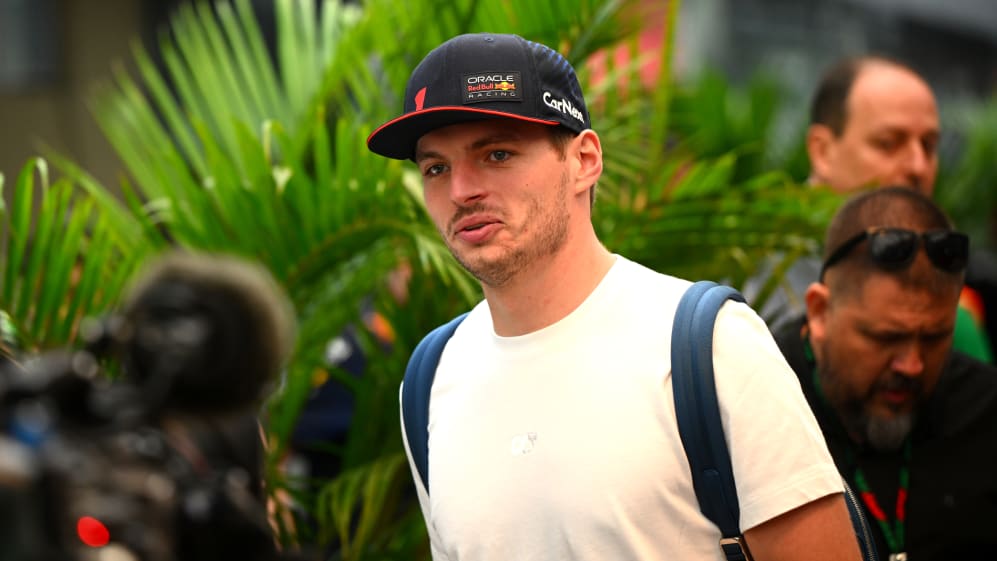 Iconic moment
There are countless memorable moments from the career of Ayrton Senna, but one particular highlight came when the three-time champion scored an emotional victory in his home race during the 1991 season.
Having started from pole position, Senna led for 65 laps before the gearbox on his McLaren started to fail. With the rain clouds gathering and just one gear available to use, the Brazilian driver managed to make it across the line in P1, marking the first time that Senna had claimed a win in front of his local fans.
Hit go on the player below to relive that moment...