Newly renamed F2 series to feature at 10 Grands Prix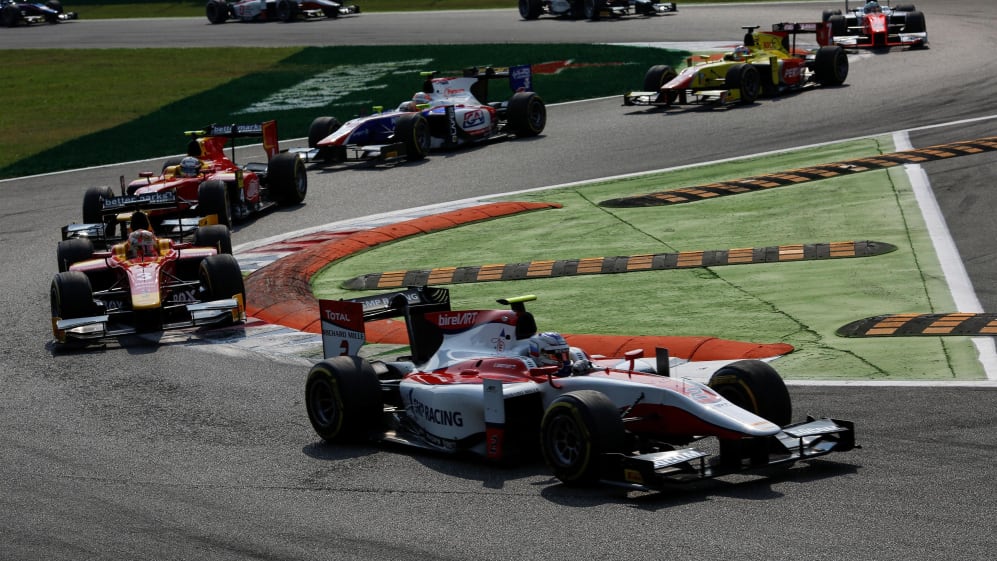 The GP2 Series - widely regarded as the final step on the racing ladder before F1 - has officially become the FIA Formula 2 Championship, following an agreement announced on Thursday between Formula 1 and the FIA.
It means F2 will support F1 racing at 10 of this season's 20 Grands Prix, with the newly renamed series also set to enjoy a standalone round at the Spanish circuit of Jerez in October.
"I am very pleased to announce the evolution of the GP2 Series to become the FIA Formula 2 Championship," said Formula 1 Chairman and CEO, Chase Carey.
"Junior categories and especially the upcoming Formula 2 Championship are strategic activities for Formula 1. We are delighted to strengthen them through this agreement with the FIA."
Since the first GP2 season in 2005, its drivers have graduated to F1 racing every year, from its inaugural champion - and reigning F1 world champion - Nico Rosberg, to McLaren's Stoffel Vandoorne this year.
"Completing this process with Formula 1 and bringing F2 to life is a very important step," commented FIA President, Jean Todt. "The Championship will provide a fantastic opportunity for junior drivers who are looking to reach the ultimate goal of Formula 1.
"In recent years we have developed a hugely successful programme of FIA Formula 4 championships in 12 countries around the world and the FIA F3 European Championship has become very strong and competitive. Today's announcement further strengthens this programme."
F2 races will thus form part of the support bill at 2017 Grands Prix in Bahrain, Spain, Monaco, Azerbaijan, Austria, Great Britain, Hungary, Belgium, Italy and at the season finale in Abu Dhabi.
"The FIA has fully embraced GP2's core values which will now be adopted by Formula 2; a powerful, safe and challenging car, enthralling races, and a training ground to enter Formula 1 with a particular focus on cost control," concluded FIA Formula 2 Championship CEO, Bruno Michel.
"This is a great opportunity for our drivers, our teams and our partners."