Feature
Niki Lauda: An F1 legend remembered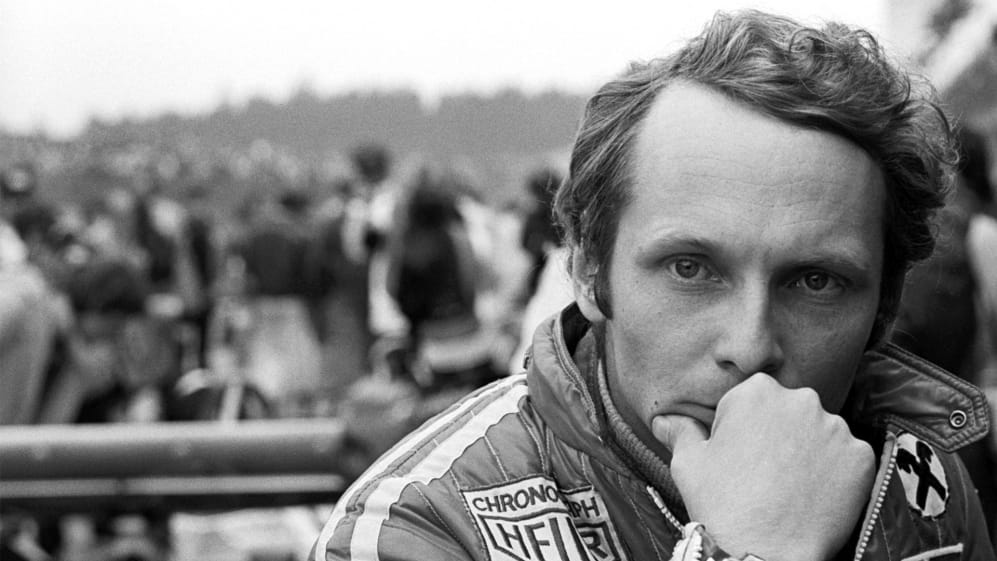 Veteran F1 journalist David Tremayne pays a personal tribute to three-time Formula 1 world champion Niki Lauda, who has passed away aged 70...
It's rare these days to meet genuine heroes, let alone to be privileged to call them a friend, but Andreas Niklaus Lauda was just such a man.
Of course the Austrian was one of the world's greatest race drivers, with three world championships to back up such a claim. But he was so much more than that. Never was that more evident than the manner in which he returned, almost literally from the dead, to race again within five and a half weeks of the fiery crash at the deadly Old Nurburgring during the 1976 German Grand Prix.
Days after he had been very critical of racing on the 14.1-mile track, he had exactly the sort of accident he had predicted. A suspected suspension failure pitched his Ferrari into the barriers at the Bergwerk corner, and as his stricken car was hit by others his helmet was torn off and he lay trapped in the cockpit as the car caught fire. His life was saved by fellow racers Brett Lunger, Arturo Merzario, Guy Edwards and Harald Ertl, plus some brave marshals, as they rushed into the flames and extracted him. His face was badly burned and he inhaled flames and toxic extinguisher powder, and was given the last rites. But in typical Lauda style he railed at such an apparent impertinence and decided that he was not going to die that day.
Working with famed physiotherapist Willi Dungl he fought back to life, and much to Enzo Ferrari's embarrassment he was back in the cockpit of a Ferrari at the Italian GP. The tough and unsentimental Italian team owner had already hired Carlos Reutemann to replace him, but Lauda blew off the Argentine to finish an heroic fourth and keep his world title hopes alive.
That was the year of his great fight with his close friend James Hunt – subsequently portrayed in the movie Rush – and Lauda had already come close to death when he rolled a tractor just prior to the Spanish GP.
"It was a bloody heavy thing, four tonnes or more, and it caught me when I turned it over. My fault entirely," he admitted in his clipped, no-nonsense tones. When James caught him by surprise and overtook him, he ran wide over a kerb and bashed his broken ribs, but still carried on to finish second. His build was wiry, but he was tough and very durable.
Later that year he marched into Hunt's bedroom on race morning for the United States GP at Watkins Glen and declared:
"Today I vill vin ze world champeeonsheep!" before striding out again.
Hunt thought it was hysterically funny.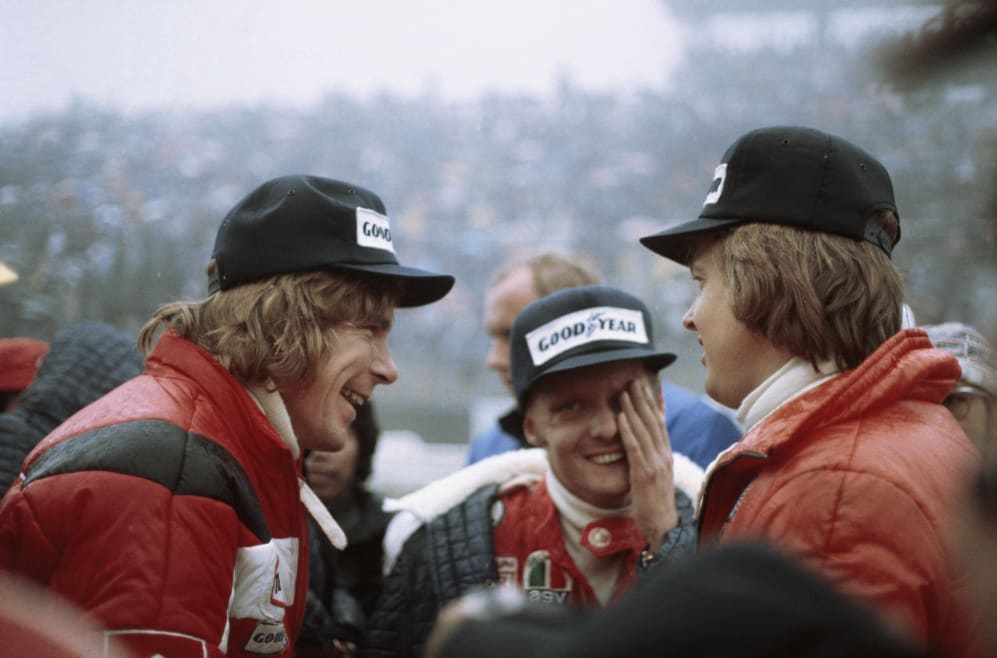 Lauda did not win that year's title, as things turned out. In the rain in the finale in Fuji he simply could not see well enough with eyelids still raw from the Nurburgring fire, so with typical candour, he retired after the opening lap (though some suggest that had been the plan, for everyone to do so in protest against the conditions).
At the wheel they called him a computer, and he was always one to see things in black and white. But he was also a great pragmatist. And a gambler.
He started racing with a Mini, then in Volkswagen-powered Formula Vee single-seaters, before driving an unloved McNamara in Formula 3, which is where he met Hunt, and the journalist, the late Alan Henry, who would become a close friend.
"I watched this buck-toothed Austrian trying to make sense of this uncompetitive car and thought he was a bit of a berk initially, to be honest," Henry said. "But a year or so later we watched him overtake Ronnie Peterson for a lap in a heat in a Formula 2 race at Rouen, and realised he was actually pretty good."
Blond Peterson, the dashing 'SuperSwede', was seen as the fastest man in racing at that time, taking over the mantle of Lauda's countryman Jochen Rindt, F1's sole posthumous world champion.
March designer Robin Herd recalled an F2 test at Thruxton, when Peterson would go out and set a time, only for team mate Lauda to beat it, a cycle which went on for many runs.
"I thought, 'Oh God, we have a problem!'" Herd laughed. "We haven't got one superstar here, but two!"
Lauda, however, also had the analytical mindset to sort out racing cars, which would serve him brilliantly throughout his career.
Boldly, and against the wishes of a grandfather to whom he would never speak again, Lauda parlayed family wealth and a life insurance policy into a £35,000 bank loan and used it to buy his drives with March in F2 and F1 in 1971/72. It was a bold and desperate ploy which in later years he admitted should never have worked. But after struggling with indifferent cars in 1972 he used his apparent 'sponsorship' to bluff his way into the fading BRM team for 1973.
Soon he was the star, notably running third for a while at Monaco and leading the Canadian GP in the wet. Enzo Ferrari's interest was piqued and he signed him for 1974. The great team had been in decline, and after trying one of the cars for the first time, Lauda plainly told the Old Man that it was junk. But working with mercurial designer Mauro Forghieri and an elegant young man called Luca di Montezemolo who came in as team manager, he turned Ferrari round.
In 1974 he still had a streak of impetuosity that, with a spin at Nurburgring, put him out of championship contention. But he dominated in 1975, missed out to Hunt by a point in 1976 and won again in 1977.
In that latter year he thrashed Reutemann as he won in South Africa.
But his joy at winning in a car which had run over debris and been running with no oil and water for the last 10 laps evaporated completely on the podium when he was told of Tom Pryce's death.
Later, he was asked questions by a journalist he thought he recognised.
"I know you, don't I?" he asked. "I don't think so," the journalist replied.
But Lauda the computer read his memory bank, and recalled how cruel the man had been when he was vulnerable during the first press conference he made after his accident, when people saw for the first time the ravaged and scarred image he would forever present to the world.
"I remember," Lauda said. "You're the guy who asked me what my wife would do now that I was ugly."
Raising his fresh-won trophy, he pointed it at the miscreant and said, "Well, you can shove this up your ass."
That was such a typical Lauda story. Blunt, to the point.
Just like when you might ask him what he thought of a certain driver.
A Briton might suggest that he was 'okay', meaning they didn't rate him.
Lauda would present his ungarnished truth, then say, "Well, you did ask me what I thought."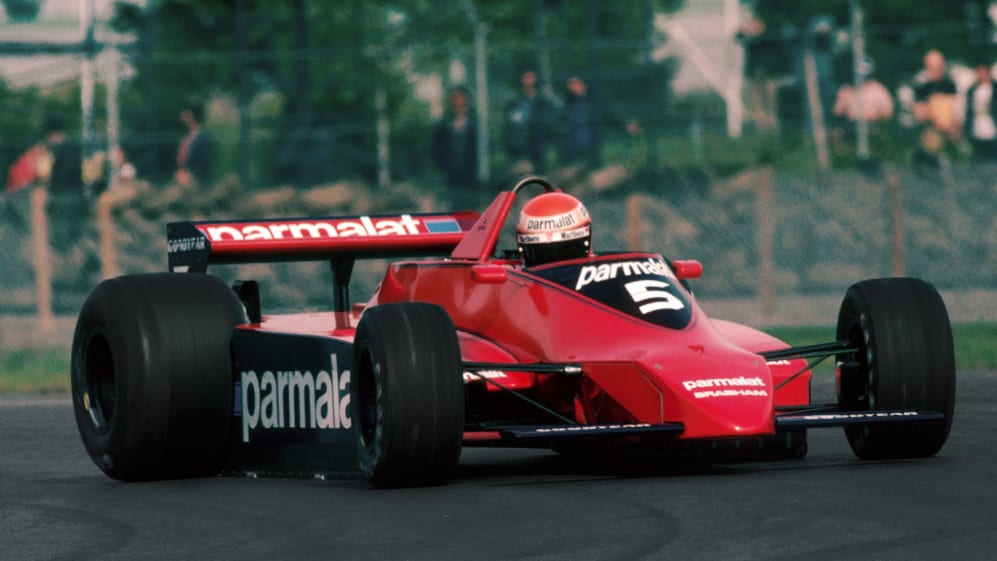 In late 1979 he was driving the exciting new Cosworth-powered Brabham BT49 on Canada's Ile Notre Dame circuit during practice for the Grand Prix, when it suddenly came to him that he no longer wanted to drive round in circles. He sought out team owner Bernie Ecclestone, and told him he was retiring. He was on a plane home by the time the paddock realised it was the Argentine driver Riccardo Zunino driving the car, wearing his gear.
Lauda had a new mission and set up his own airline, Lauda Air, and threw himself into a different challenge. But when McLaren boss Ron Dennis, with whom he had won the BMW ProCar series that ran at Grands Prix in 1979, kept calling through 1981, Lauda began to realise that the "old disease" was still in his system. He tested a McLaren and decided on a comeback. His contract stated there would be a review after the first three races, but it was unnecessary. He won the third, at Long Beach in California. He was back.
After infuriating Dennis and technical partner John Barnard by going over their heads to sponsor Marlboro to race their new TAG-funded, Porsche-designed turbo engine late in 1983, Lauda went on to beat team mate Alain Prost by half a point to the 1984 title. But ever the pragmatist, he knew that the Frenchman was much quicker in qualifying and would be faster still in races in 1985. So it proved, but Lauda rallied to score the last of his 24 victories in Holland, beating Prost by a hair just as his mate Hunt had beaten him there nine years earlier.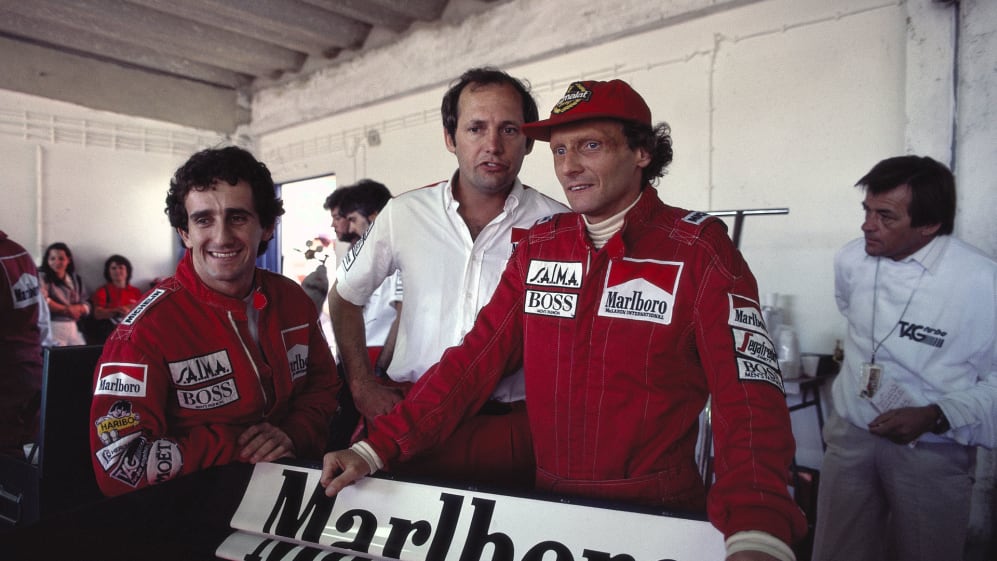 In his second retirement, Lauda focused on his airline businesses, but later returned in advisory roles with Ferrari and Jaguar. But it was in his role as non-executive chairman of the Mercedes team from 2010 that he found further success, working closely with team boss Toto Wolff. Theirs was a difficult relationship initially – Wolff reportedly fined him every time he used the word 'I' instead of 'we' – but subsequently melded into one of the most sensational partnerships in history. No other team has won either the drivers' or constructors' world championship since the turbo-hybrid formula was inaugurated in 2014, and the Silver Arrows of Lewis Hamilton and Valtteri Bottas lead the series this year, too.
No story of Niki Lauda better summarises what sort of man he was than the crash in which Lauda Air Flight 004 from Bangkok to Austria perished on May 26 1991, when an engine on this Boeing 767 deployed reverse thrust of its own accord. All 213 passengers and the 10 crew members on board were killed.
"If I make a mistake and die in a race car, tough luck," Lauda said.
"That's my fault. But the people who fly with me have the right to expect safe travel."
He took on Boeing, threatening if they did not make a full statement about the cause of the incident to fly a 767 over Seattle and demonstrate that it was not, after all, safe to select reverse thrust in flight. By the time he had got back to his hotel, Boeing had capitulated.
But, equally, none better illustrates his zany sense of humour and refusal to take himself too seriously, than his response when informed that a book of every driver's race statistics ironically did not actually record him as starting the 1976 German GP because the first start, in which he had crashed, did not count as it was officially replaced by a second.
"So what happened to my ear?" he enquired amid laughter.
Forty years later, he 'discovered' the answer. He and his close friend Karl-Heinz Zimmermann, formerly Bernie Ecclestone's personal chef, went to Nurburgring and visited the Bergwerk corner.
"You're Niki Lauda!" a nearby fan exclaimed.
"I know."
"But what are you doing here?"
"I'm looking for my ear…"
At which point Lauda ducked down and picked something up and placed it near his head. It was a pig's ear that Zimmermann had just dropped there…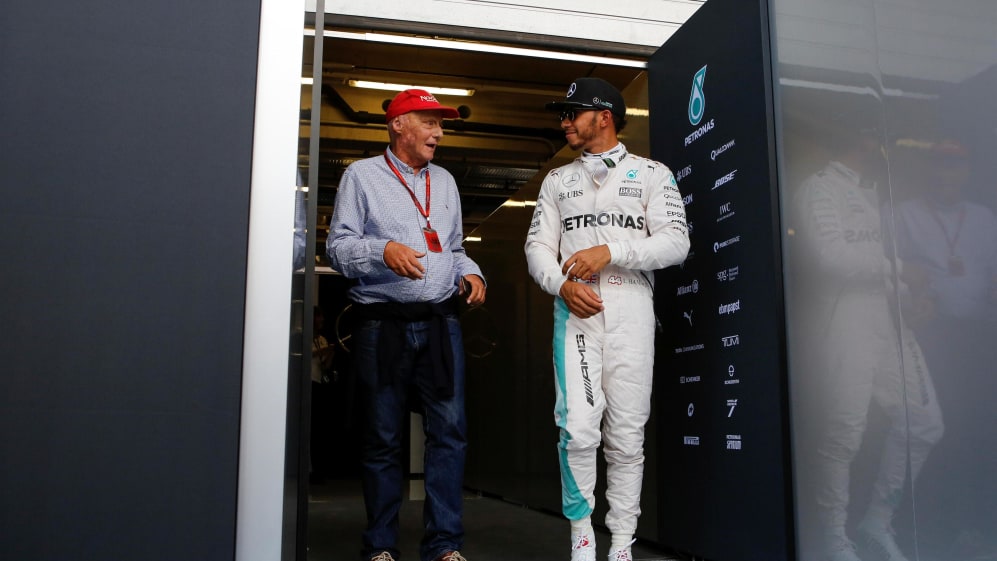 It's easy to say when such a character passes that we will not see his like again. But in Niki Lauda's case that is the hard, unvarnished reality. He was unique, and so was his story.
We are desperately saddened to know that he succumbed after the double lung transplant that he endured last year, and by the knowledge that we shall never hear those familiar and much-loved clipped tones again, nor be able to grab the perfect Lauda quote at races. To ask for a quick interview and be told, "I have a piss, then we do it."
But like the other greats who have left us, this great warrior will live forever in our hearts and our memories, and will echo in the fond imitations we will inevitably enact over the coming years. And just like the scars he bore with such pride, humility and dignity, the marks he left in the record books and in the annals of motorsport history will never fade.
Niki Lauda: 1949-2019