'No other place in the world gets close' – Leclerc and Sainz on returning to Monza with the tifosi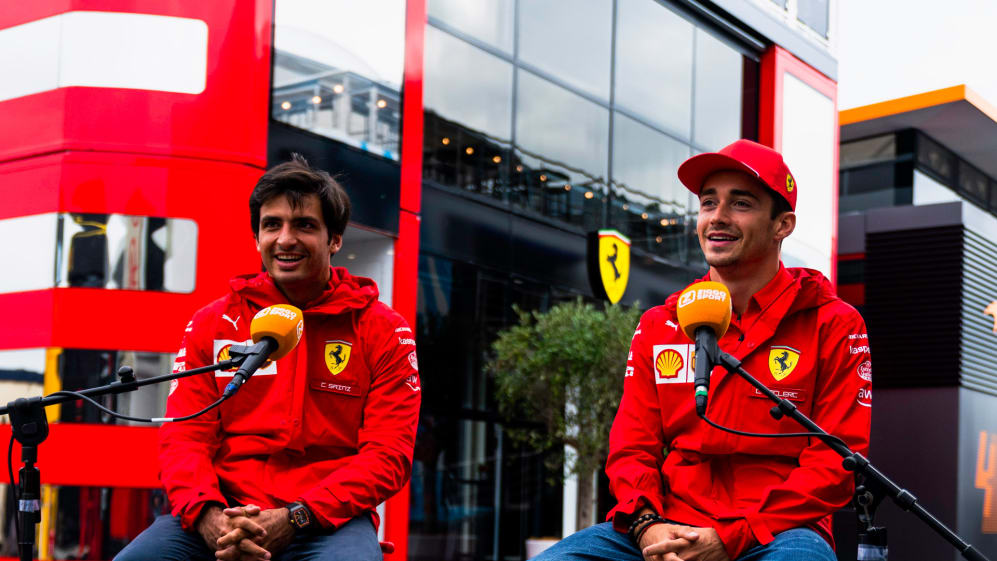 After having to run last year's race at Monza with empty grandstands, thousands of tifosi are expected to descend on the Temple of Speed for the Italian Grand Prix this weekend. For Charles Leclerc, returning to Ferrari's home circuit has already been an unrivalled experience – and for Carlos Sainz it's been a "crazy" first appearance in Scuderia red in front of the fans.
Leclerc took his second Grand Prix win here in 2019, triggering wild scenes of celebration from the fanatical Italian supporters. The race had to run behind closed doors last year, but this weekend the fans are back, and the Monegasque can't wait to perform in front of them.
READ MORE: Il Tricolore and James Bond – Alfa Romeo and Aston Martin unveil special Italian GP liveries
Asked if this race makes him feel like an F1 driver more than any other, Leclerc replied: "Yes, Probably here more than any other places in the world. Obviously Ferrari has so much support everywhere we go and we can feel it but then coming to Italy, it's just different, and the amount of support we have here, it doesn't get close anywhere else in the world.
"I mean, even just leaving the hotel this morning there's hundreds of people just waiting there for you and they yell and it's so nice to see and feel that much support, so it's definitely very special."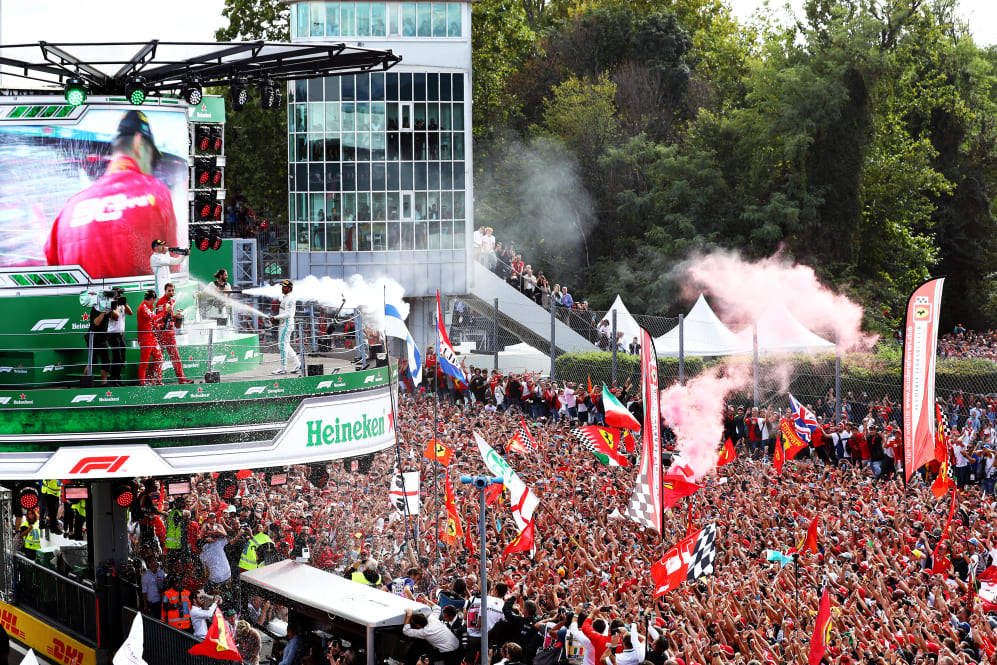 "I'm very excited," added Leclerc – though he gave a frank assessment of Ferrari's chances. "It's not going to be an easy weekend for us; on paper it is one of the most difficult tracks for us this year but we'll try to give it everything."
As for Sainz, who finished second – agonisingly so as the win was so close – here for McLaren in 2020, he's since changed teams and now attracts the allegiance of the home crowd as a Ferrari driver. How has his first experience of Monza in rosso corsa been?
GOOD LAP vs GREAT LAP: Ride onboard with Carlos Sainz around the Temple of Speed at Monza
"Very different for sure, yes, really good memories from last year," he said. "I could already start to feel a bit, as I was announced a Ferrari driver well before driving here in Monza for McLaren, I could feel like the relationship with the tifosi was different, like they knew I was coming to the team, and I felt some extra support that year.
"This year has been another step; it's crazy, we were yesterday in the centre of Milan for an event and the amount of support that you get as a Ferrari driver is just crazy. I don't have any other word to describe it than crazy.
"And it's something that I'm enjoying and I'm looking forward to keep feeling for the rest of the weekend," concluded the Spaniard.