Norris highlights where Piastri differs to Ricciardo and says he's being 'pushed more' by his new team mate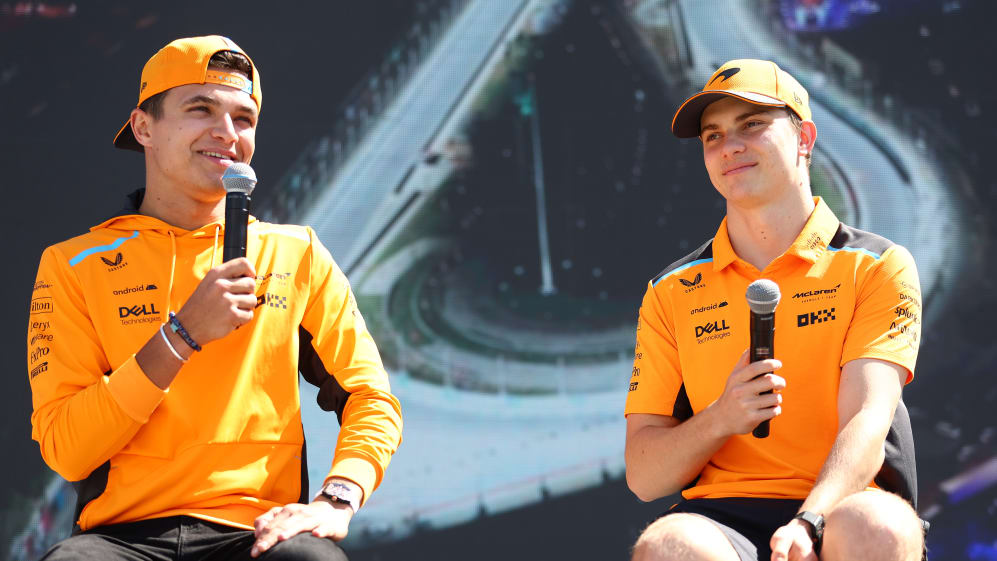 Lando Norris has been comparing his current team mate Oscar Piastri to his predecessor Daniel Ricciardo, explaining how the two are similar, but also how they differ, as well as how his rookie team mate is pushing him more this season.
Piastri is five races into his rookie campaign in the sport, having joined McLaren from Alpine - where he served as a reserve driver in 2022 - at the start of this year as a replacement for compatriot Daniel Ricciardo.
READ MORE: Piastri reveals he had a 'major failure' on his McLaren just six laps into the Miami GP
Currently Piastri sits 14th in the championship with four points – compared to Norris in ninth with 10 points – with one top-10 finish to his name in Melbourne. But, despite that, the 22-year-old's performances have already caught the eye of many, including his team mate.
"Honestly, just as a genuine, genuine answer, it's not too different," said Norris. "I think how I worked last year, and how I worked with Daniel, it's not too different - not too many things change.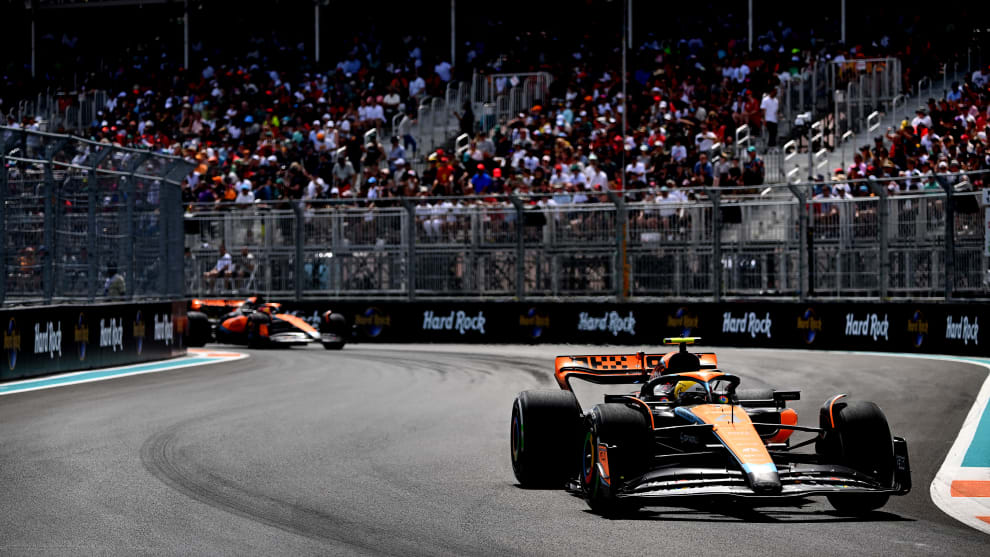 "Maybe they lean on me a little bit more for the knowledge of how we were in previous years, to look at the development from last year to this year and things like that. But, apart from that, you both give your sides of the feelings and the story of what's going on to the car, what you want from the car, which aligns very well.
WATCH: Lando Norris takes Michelle Rodriguez on a Fast and Furious Pirelli Hot Lap in Miami
"I wouldn't say we have the same driving style, but our comments and complaints are generally always the same. So, I think that's a good thing. He's a lovely guy, down to earth, normal guy, hard worker, and so on. So, it's good, fun. Different, I guess to Daniel.
"I feel like a bit of a contrast of Australian but still good fun. He's very fast at the same time. So probably been pushing me a little bit more than the past couple years. So yeah, enjoyable."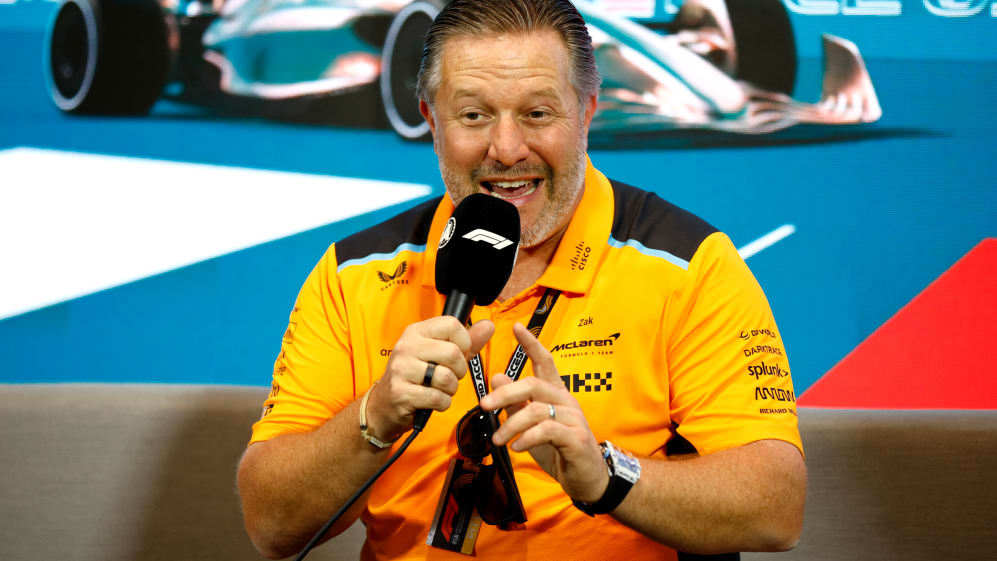 McLaren CEO Zak Brown was also asked about the performances of Piastri so far this season, and he was full of praise for the young Australian, believing that he is beginning to match the pace set by the more experienced Norris.
POWER RANKINGS: Which drivers impressed our judges at the Miami Grand Prix?
"Oscar has been impressive since we've had him in the car," said Brown. "He's very mature, he's very focused and he's very technical. So, the combination of Lando and Oscar, I couldn't think of a better combination of drivers.
"I'm sure Otmar [Szafnauer] and Guenther [Steiner] might have a different view, as they should, as far as all of us supporting our drivers, but Oscar has done a fantastic job, and he's trading lap times with Lando now, and that's what you want."