Norris reflects on 'unfortunate' penalty that costs him points after 'enjoyable' Montreal outing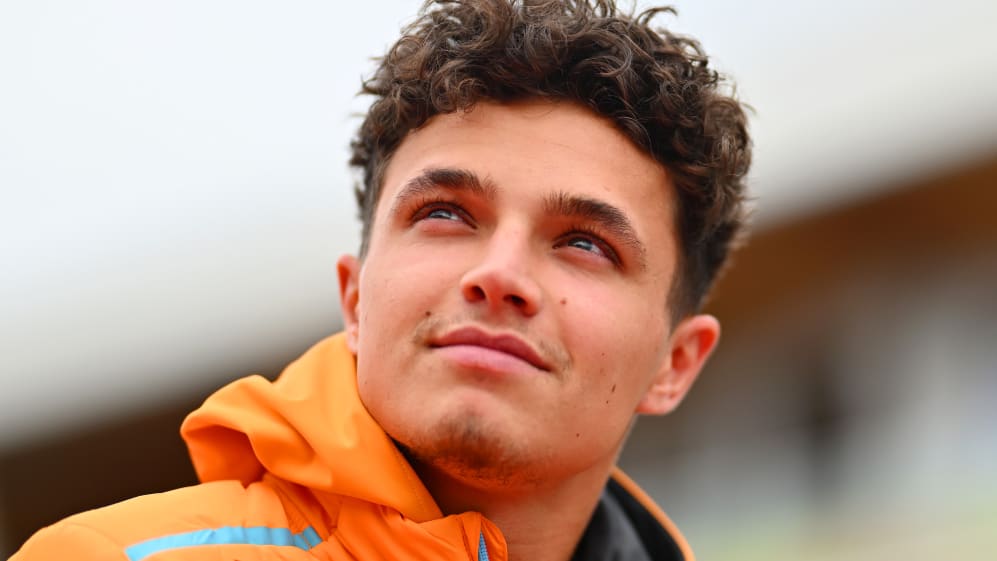 Lando Norris called his Canadian Grand Prix outing "enjoyable" although he was left ruing the "unfortunate" penalty that knocked him out of the points – while his McLaren team mate Oscar Piastri admitted a "few mistakes" cost him a possible top-10 finish.
Norris lost seventh place at the start to Piastri, before later gaining back the spot when Nico Hulkenberg came into the pits. The Briton then made his way back past his rookie team mate at the Safety Car restart for 10th, with both drivers having just pitted.
EXPLAINED: 'Unsportsmanlike behaviour'? Why Lando Norris was handed a 5-second penalty in Montreal
However, it was then revealed that Norris was being investigated for an infringement under the Safety Car, with the stewards later handing him a five-second penalty for "unsportsmanlike behaviour" – with replays appearing to show Norris slowing down under the Safety Car to allow McLaren to double stack him and Piastri.
When asked about the penalty, Norris said: "I'm not unsportsmanlike". He later added: "Of course, [it's] unfortunate we got the penalty, but we'll review that as a team."
In an attempt to limit the effects of the penalty, Norris looked to make his way through the field. While he did pull off an impressive overtake on Valtteri Bottas, he found himself stuck in the DRS train behind Alex Albon and Esteban Ocon.
After taking the chequered flag as the 11th car – which became P13 after the penalty took effect – Norris was asked to reflect on his race. He said: "I was happy. It was a fun race. I could do some overtaking, some good racing.
WATCH: SAY WHAT?! Fury for Gasly, joy for Albon and a charging Alonso – it's the best team radio from Canada
"It wasn't like the pace was amazing, it was just enough to kind of, at times, catch some of the cars ahead. And when I had a chance to overtake, I did into the hair pain. It was exciting.
"It was close at times, even with Esteban, in the final corner. It was a tough start, but we came on better and better through the race. It was just enjoyable."
Piastri was one of the drivers – along with Pierre Gasly – to benefit from Norris' penalty – as he finished 11th – but he was left frustrated by his own mistakes, as well as a drop in the performance of his tyres that cost him points.
"The first stint was very good," said Piastri. "Some good moves and the pace generally felt very good. The next couple of stints struggled a little bit. Just struggled for a bit of pace. Made a few mistakes here and there.
TECH TUESDAY: Has Aston Martin's Canadian GP upgrade made them a genuine threat to Red Bull?
"Ultimately it probably cost us a spot in the points, which is a shame. We struggled a little with tyre life again, but a lot of learning from that race, both good and bad. All in all, a shame to be so close to the points, but still learnt a lot."
Piastri later added: "A shame to be so close, but I think our race pace was definitely better than Barcelona, for example. I don't know how difficult it is to be better than Barcelona, but I think overall we can be more positive about our pace."