Norris says strong pace in opening Turkey practice sessions helping him get over Sochi disappointment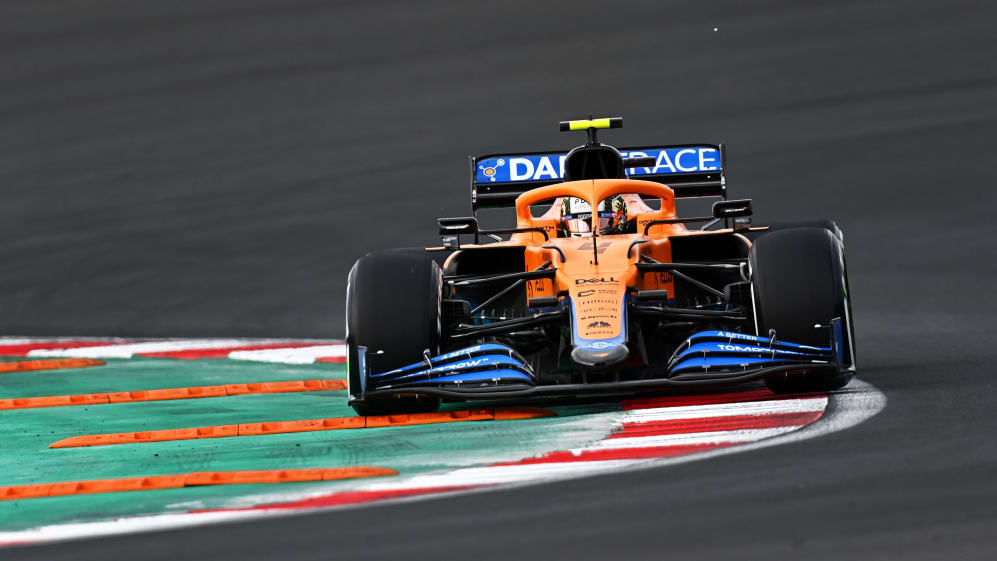 After losing out on a potential maiden win in Russia, Lando Norris was relieved to return to his McLaren MCL35M as he finished in the top seven in both Friday practice sessions for the Turkish Grand Prix. And although team mate Daniel Ricciardo couldn't break into the top 10, he said there was no reason to worry on Friday…
Norris's hopes of a first Grand Prix victory were dashed at Sochi when the rain struck, and the McLaren driver cut an understandably dejected figure after that race. But here in Turkey, he was back to his chipper self – the pain of that disappointment clearly behind him – after finishing seventh in FP1 and sixth in FP2.
FP2: Hamilton fends off Leclerc to set pace in second Turkish GP practice
Asked if it helped being back in the car for Turkish GP practice, he said: "Of course. Yes, it feels like forever when you have a bad weekend, you just want to keep going again and you kind of get it out of the way by getting another one in.
"Since Sochi, it's felt like quite a long time. I mean, I've been quite busy in the week since then, just taking my mind off it a lot, but definitely just getting back to the main job, getting back into a Formula 1 [car] has taken my mind off it and yes, it's still probably come up in every briefing we've talked about so far reminding us about the things we have learned. Nothing bad, but excited to be back here, another weekend," he added.
As for Ricciardo, the Australian couldn't string together a representative flying lap in either FP1 or FP2, ending up a respective P12 and P14 in the two Friday sessions. Yet he saw no reason to worry, as he put it in his own inimitable way.
"For the fans of RIC 3, DR3, Daniel that is me, I wouldn't be concerned," he began. "It was just I didn't put the lap together. But I'm actually pretty relaxed. I think we know where we are. I think we're… there or thereabouts. And a bit of fine-tuning tonight.
READ MORE: 'It's not looking too good' says Verstappen, as Red Bull struggle in opening Turkish GP practice sessions
"From a driving point of view I actually had a lot of fun today; the track was cool, completely different to last year, the grip was an insane amount better and made the experience really enjoyable. Yes, I wouldn't say the time represents the feeling today," he concluded.
In Turkey, McLaren have a 17.5-point lead over Ferrari as they race for P3 in the championship, the papaya team buoyed by a one-two in Italy and Norris's pole position in Russia.