Ocon 'delighted to be back' after completing first Renault test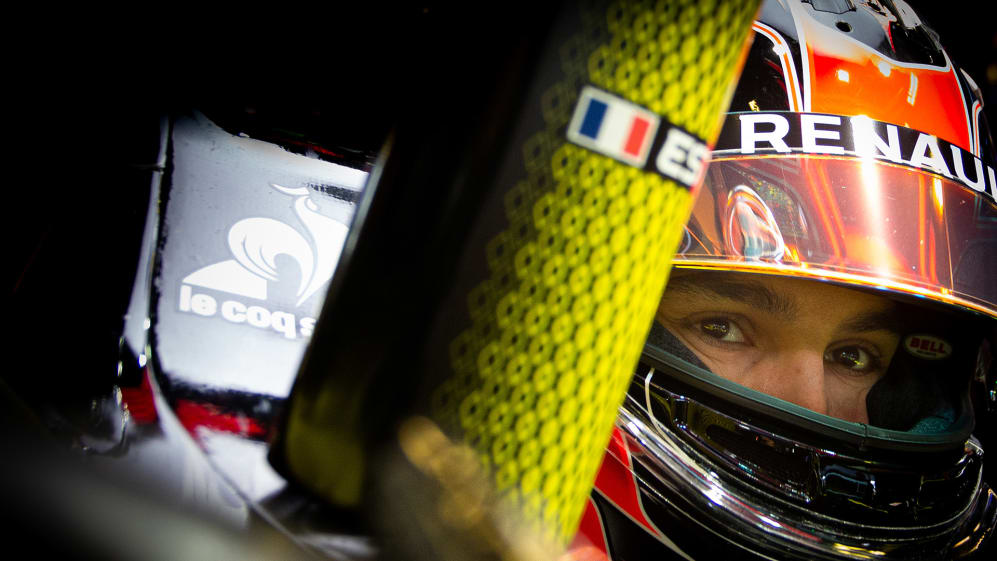 It has been a long wait for Esteban Ocon to drive a Formula 1 car again, and the Frenchman admitted his first outing with Renault in Abu Dhabi on Tuesday was a "fantastic feeling".
Ocon lost his race seat with Racing Point – formerly Force India – at the end of 2018 and has spent this year as Mercedes' reserve driver. 2020 will see him partner Daniel Ricciardo at Renault and after officially starting work with his new team on Monday, he was in the car for the first time during the opening day of this week's Pirelli tyre test at Yas Marina.
READ MORE: Bottas fastest, as Ocon returns in opening day of 2019 post-season tyre test
"It's a fantastic feeling to be back," Ocon said. "I was so excited for today, I've been waiting for that day for months and finally it happened. It was a good first impression, the team gave me a very warm welcome which is always very satisfying, seeing some old faces and some new faces as well, which is great.
"Now we have started to properly work on all the little details and towards the afternoon I started to get closer and closer to the limit so it feels nice."
Adapting to a car that was not designed with him in mind, Ocon said it was easier to fit in the Renault than the Mercedes, given the average heights of their respective drivers.
"My main focus was to get back up to speed. It has been some time since I last drove of course. And to get to work with everyone which is also something new on our side, and just to try and work on the big details before working on the small ones. Trying to get a sensible position in the car too, and then once we've more or less done that it was also to get a first feel for the car and the new tyres.
MUST-SEE: Perez taps Vettel into a spin at Abu Dhabi test
"My position is a bit better in that car first, the seating position, because there's more space. Obviously Nico [Hulkenberg] and Daniel are taller than Valtteri [Bottas] and Lewis [Hamilton]. Just getting to know everyone also and getting to work with new people is very different. I think this is what is going to take the most time for all of us to understand each other perfectly. There's always a lot to say on the first day, so that's the most complicated one and the one you need to get your focus the most on."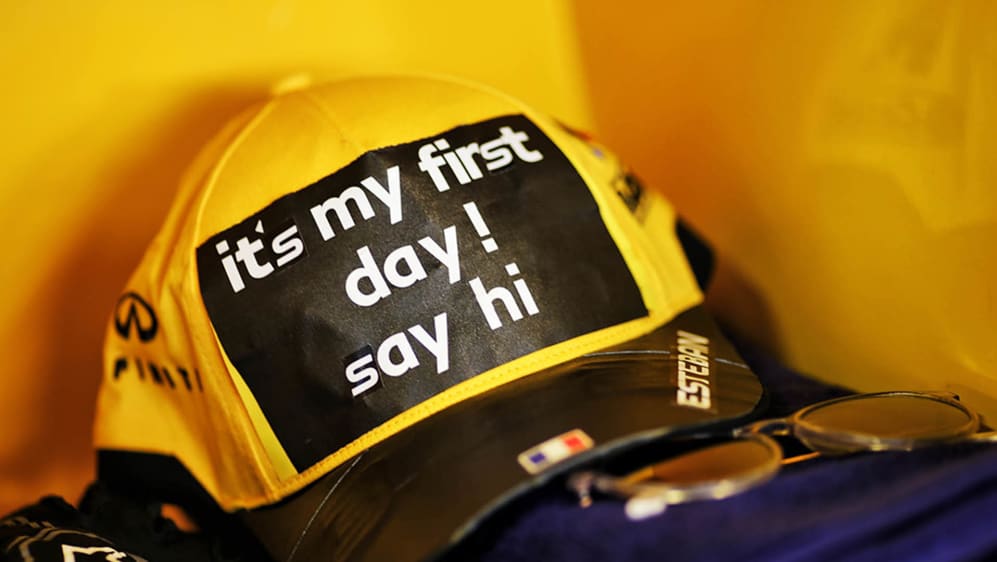 And after completing 77 laps on the opening day of testing, Ocon was confident that there is a strong platform for him to work with on Wednesday.
"It felt good. Obviously there is always a lot that you can improve. The engine is also something new for me [for] a couple of years, and there was good power. Of course, the balance, you always need to work on it. I think we have a solid base that we can continue tomorrow.
"If I could continue I would! But we need to get a decent night's sleep and we will be back to work."