Ocon hails 'awesome' P3 after 'maximising potential' in qualifying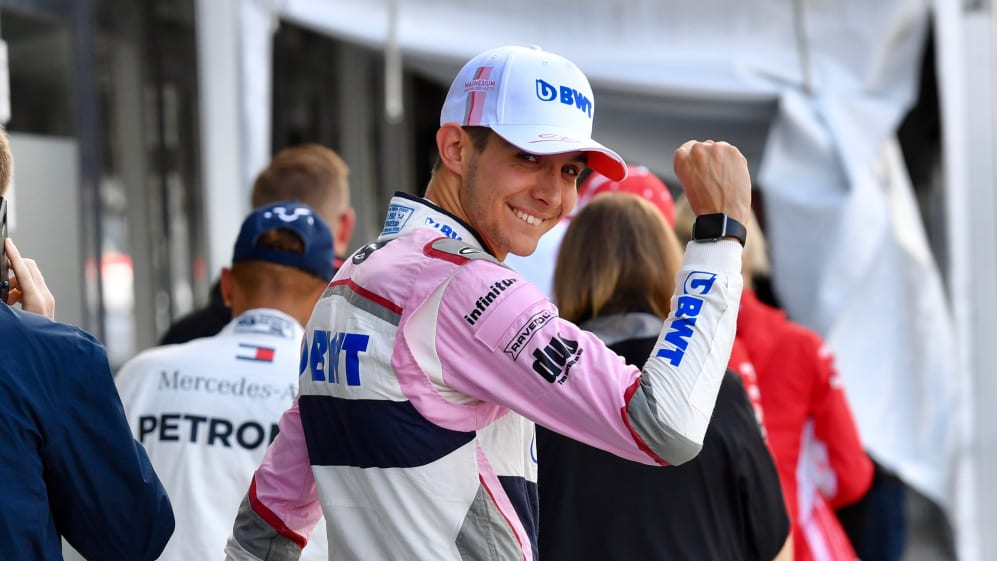 Title protagonists Lewis Hamilton and Sebastian Vettel may have locked out the front row in Spa, but it was Esteban Ocon who stole the show in Belgian Grand Prix qualifying. On a weekend of new beginnings for the Force India team, and with his own F1 future uncertain, the Frenchman duly delivered a superb lap to take third on the grid.
With a proposed move to Renault falling through and question marks over whether there'll be space for him at Force India next season, Ocon said ahead of the weekend that he would focus on doing his talking on the track. And he did that in style on Saturday afternoon.
Both the Frenchman and team mate Sergio Perez had demonstrated Force India's Q3 potential in practice, but after getting through to the top 10 shootout, they gambled on slick tyres in wet conditions and looked to have blown their chance of a high grid slot.
But after both drivers returned to the pits for intermediate rubber, Perez via a close shave with the barriers, their speed was impeccable, with Ocon setting the fastest first sector on his way to the third best time, one place ahead of his team mate.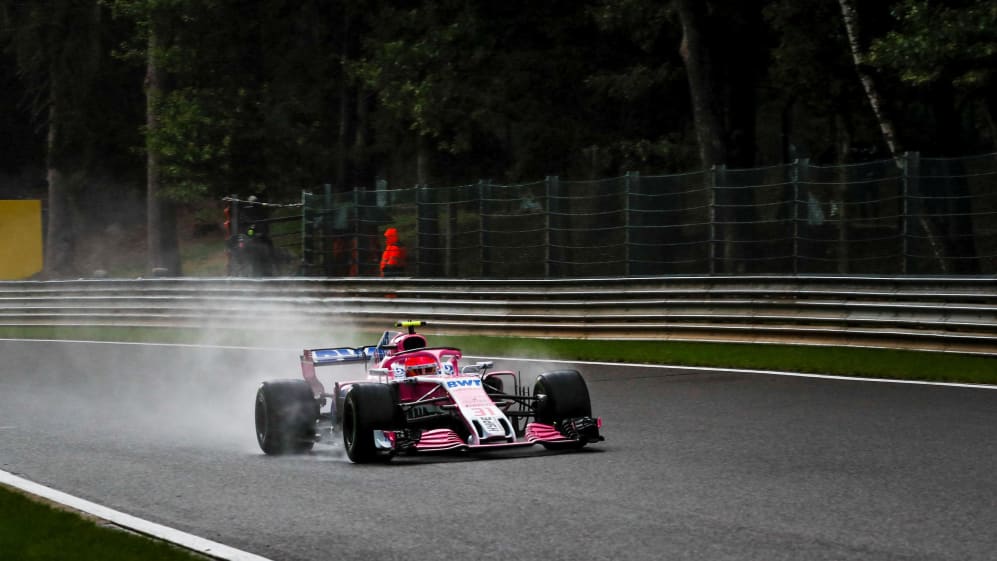 "It's awesome to be in P3 after such a difficult time with the team we had," Ocon said, referencing Force India's recent spell in administration and subsequent emergence as a new entity. "But now we are starting afresh and definitely happy with that result, third wasn't expected today.
"What I knew is definitely that when it's damp conditions like this you have an opportunity and something to do. It's always closer between the cars when the conditions are like that and today we maximised the potential of our car.
"Last time it rained I was also starting third [he qualified fifth but started third after grid penalties for both Red Bulls in Italy last year]," he continued.
"It's the second time it rains and I'm starting third, so it's a fantastic result. Great to perform like this after a difficult time for Force India.
"That's totally behind us now and we are focusing on this weekend and the car has been strong, even in the dry this weekend, so hopefully we will get a great result tomorrow."
It was the first time Ocon had qualified third in his F1 career, with Force India getting both cars into Q3 for the first time since Canada six races ago.
Both drivers retained their championship points amid the team's rebirth. And it is now looking like there is a very good chance they could add to them on Sunday…