Video
ONBOARD: Take control of the action with our interactive 360° look at Verstappen's Melbourne retirement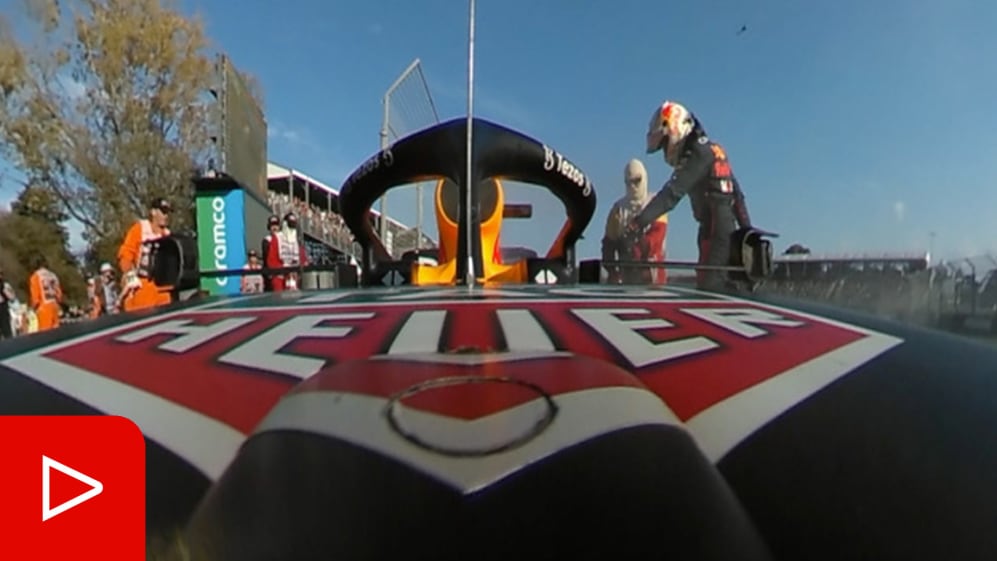 An "easy P2" was snatched away from Max Verstappen at the Australian Grand Prix when the Dutchman was forced to retire. And now you can watch how the Red Bull driver's misfortune unfolded with our fantastic interactive 360° video.
Verstappen was looking set to finish behind Ferrari's Charles Leclerc in Melbourne, when he was forced to park up on Lap 39 of 58 with smoke pouring from his Red Bull RB18 – Verstappen jumping out and giving the marshals instructions on dowsing his machine with fire extinguisher.
READ MORE: Horner says Verstappen frustration 'totally understandable' after second DNF in three races
Watch the moment Verstappen suffered his second retirement in three races in the interactive 360° video up top. Take control of the action by exploring all the angles from Verstappen's 360° camera – while mobile users will be able to use the fantastic in-built gyro tilt and rotate functionalities and/or simply use their finger on the screen to navigate the stream in real time.