'One bad decision cost us a lot of places' admits Norris after P2 grid slot becomes P7 race finish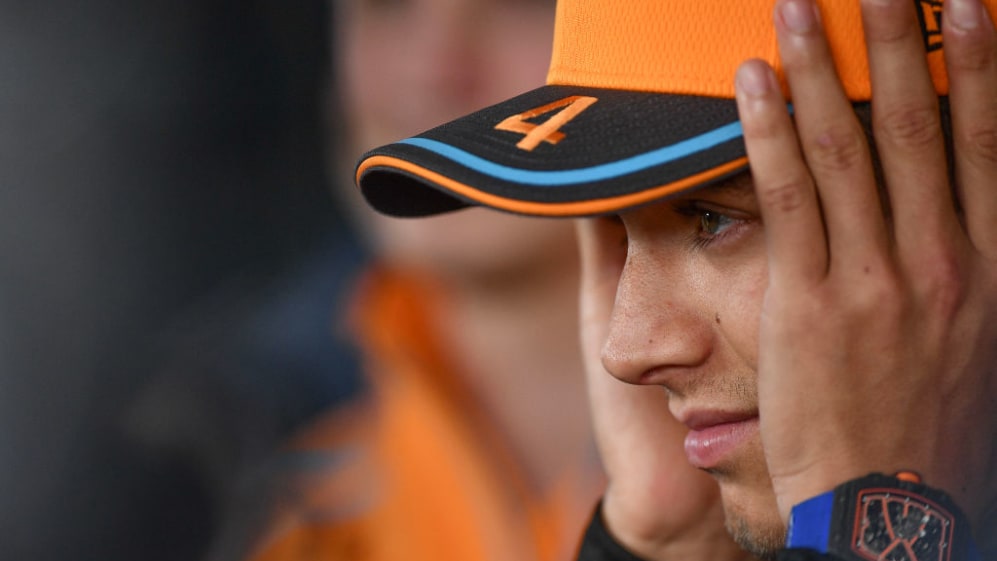 Lando Norris said McLaren's call not to pit until late as the rain came down in the early stages of the Dutch Grand Prix was the "wrong decision", as he and team mate Oscar Piastri were left pondering what might have been after a "difficult afternoon" in Zandvoort.
Norris lined up second, and despite a decent start he found himself in third when Fernando Alonso came past on Lap 2. At this point the rain began to fall with many drivers opting to make the switch to the intermediate tyres.
READ MORE: Verstappen overcomes wet-weather chaos to make it a hat-trick of Dutch GP wins and equal Vettel's victory record
However, Norris stayed out longer and, while he was running in second again behind George Russell, he lost out to a host of drivers who had stopped for intermediates. He came out in 12th after pitting, before battling his way up to seventh at the flag.
Reflecting on that early call by McLaren, Norris said: "Wrong decision. [We] just made the wrong decision at the beginning. I guess it happens, but at the same time, [we] should be doing a slightly better job than we did today.
"Some good things of course – I don't want to say it is all negative. Some points on the board, it wasn't a shocking race. A lot of it was good – the pit stop for the second bit of rain was good, so some good things. Just the first one was a bad decision and cost us a lot of places."
Asked whether the strong pace he showed in getting back up the order was one of the positives, Norris replied: "A little bit, but nowhere near as much as I would have liked. I couldn't overtake half the time just because we were so bad in the middle sector.
READ MORE: Gasly hails 'massive motivation boost' for overhauled Alpine after 'insane' run to P3 at Zandvoort
"I think we expected it that's why I was nervous coming into the race today. What I thought was right – we were going to struggle in certain places. Some places we were good, and if we were in clean air, I think we would've been relatively all right.
"But I think the Mercedes was on another level compared to us today. Their tyre deg is always better, they have good front end on the car, and that's what we probably lacked on a day like today."
As for Piastri, he started in eighth but unlike his team mate he did not come in at all for the intermediate tyres, instead sticking with the softs throughout the wet early stages. This cost him time and left him down the order, but he fought back to finish the race in ninth.
READ MORE: 'We would've been challenging Max' – Hamilton and Russell reflect on costly opening few laps in Zandvoort
"Definitely a difficult afternoon that's for sure," said Piastri. "I think maybe a few decisions that we would make differently if we had them the second time.
"Also, from myself a couple of mistakes that maybe didn't destroy our race but certainly didn't help it. I think obviously we wanted to finish a bit higher than where we have, and we will have a look at what we could have done a bit better.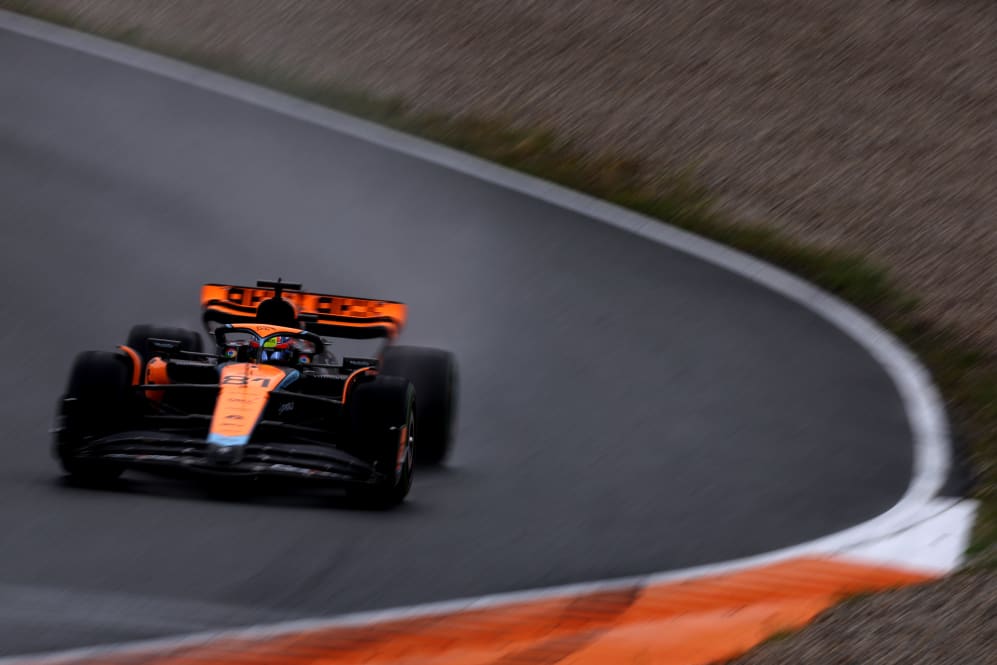 "But we kept the car on the track, managed to get both cars in the points at the end, so not our best afternoon but could have been a lot worse."
HIGHLIGHTS: Watch the action from a sensational rain-hit Dutch Grand Prix as Verstappen secures record-equalling win
Asked if Fernando Alonso and Pierre Gasly finishing second and third respectively showed it was a missed opportunity for McLaren, Piastri said: "Those two have shown there was definitely some opportunities out there.
"It is always so difficult to know. With hindsight it's easy to be a master and have a perfect strategy after the race. Maybe a few things we could have done a bit differently. But we will have a look and see what we could have done differently."