'One swallow doesn't make a summer' says Mercedes boss Wolff, as he warns of long road ahead for Silver Arrows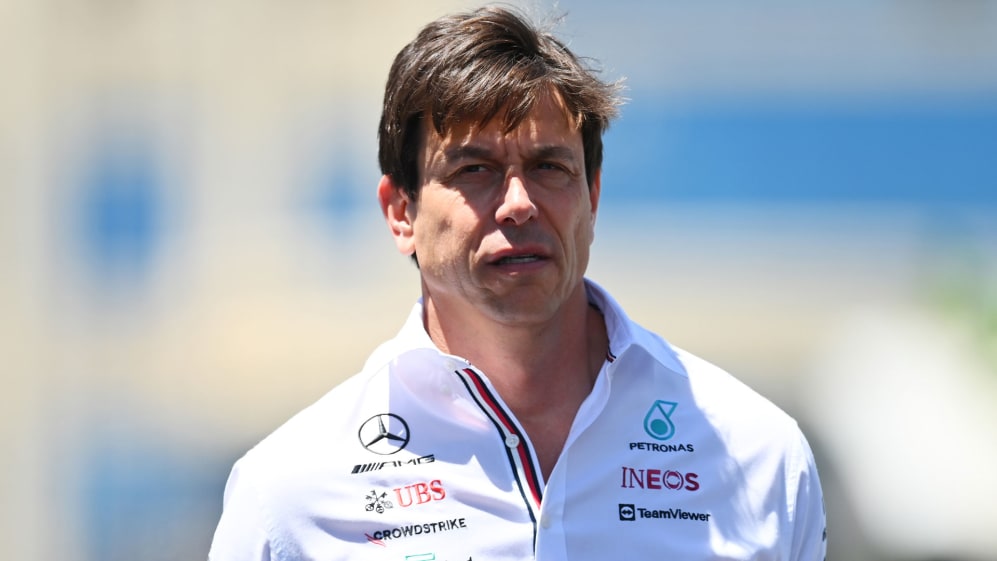 Mercedes may have taken their fifth podium finish of the season in Canada but Team Principal Toto Wolff said he wasn't about to get carried away with the Silver Arrows' pace, as he looked ahead to the team's home race at Silverstone.
After Sergio Perez retired and Charles Leclerc recovered from last to fifth, Lewis Hamilton took P3 in Canada, backed up by team mate George Russell in fourth, reversing the team's Azerbaijan Grand Prix finish one week prior to the Montreal race.
That brace of strong performances came after the team brought a significant upgrade package to the Spanish Grand Prix – but team boss Wolff said the team's uptick in pace could prove fleeting.
READ MORE: 6 Winners and 5 Losers from the Canadian Grand Prix – Who mastered the Circuit Gilles Villeneuve?
"One swallow doesn't make a summer," said Wolff on Sunday after the Canadian GP. "We saw that swallow in Barcelona but somehow it flew somewhere else. So, I think we need to be careful. We were off the pace on Friday, in the wet we were good yesterday, I think it was respectable.
"And I think that today at times we were with the quickest cars. In the second stint, Lewis and George were almost matching the front-runners – not quite, but on some laps – so that was very encouraging to see, but we need to be careful. There's so much work we need to do to be back at the front and we aren't there yet."
Next up is the British Grand Prix, which Mercedes have won all but once since 2013. While Wolff isn't quite expecting a fourth-straight win at Silverstone, he said the team need to "grind away" and find more pace to catch up to Ferrari and Red Bull on July 1-3.
"Silverstone was good to us in the past and the circuit is smoother than the last three ones, but it's not Barcelona, so now we should manage our own expectations and really grind away, look at the data and come up with some sensible solutions, not just for Silverstone but going forward."
READ MORE: How did Mercedes go from an 'undriveable' car to the podium in Canada?
Asked what the team needed to do to improve their pace, Wolff replied: "I think we just need to put more load in the car, more downforce. And equally do that with a car that is not as low on the ground as we have expected. It's a clear direction, you can see the cars are going higher and this is where we need to find the performance."
Mercedes enter Silverstone third in the standings – 40 points behind Ferrari – while Russell is fourth in the drivers' championship with both he and Hamilton hoping for a result at home.