Feature F1 Unlocked
PADDOCK INSIDER: Alpine target Hollywood-esque charge to the front with Ryan Reynolds backing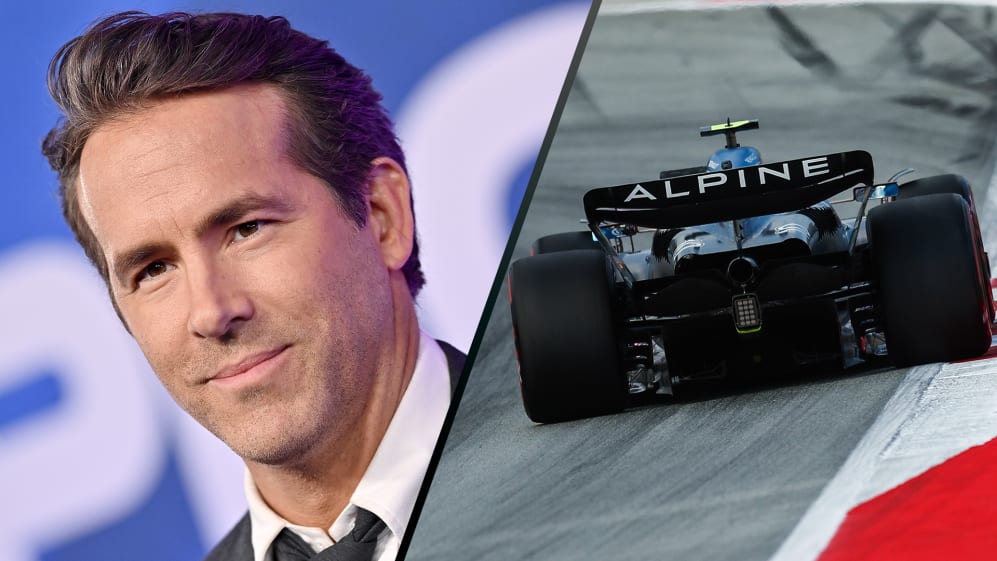 It was the story that no one saw coming – star of Deadpool, Free Guy and The Proposal, Ryan Reynolds has dipped his toe into the world of Formula 1 as part of a consortium of investors that has acquired a 24% stake in the Alpine F1 Team.
Reynolds has an impressive track record across a range of businesses. He co-owns Wrexham AFC, who this year secured a remarkable return to the English Football League after a 15-year hiatus – just a couple of years after the Hollywood star took over at the top.
READ MORE: Alpine secure €200m backing from investors including Hollywood actor Ryan Reynolds
A few years ago, renowned drinks company Diageo bought Aviation American Gin – co-owned by Reynolds, while T-Mobile US acquired the company that owned Reynolds-backed budget service provider Mint Mobile.
It seems that everything Reynolds touches comes up roses – and Alpine will be hoping they enjoy the same success.
It remains unclear how involved Reynolds will be going forward, but he is understood to have been personally keen to add Alpine to his portfolio and it is anticipated that he will make visits to Grands Prix later this season.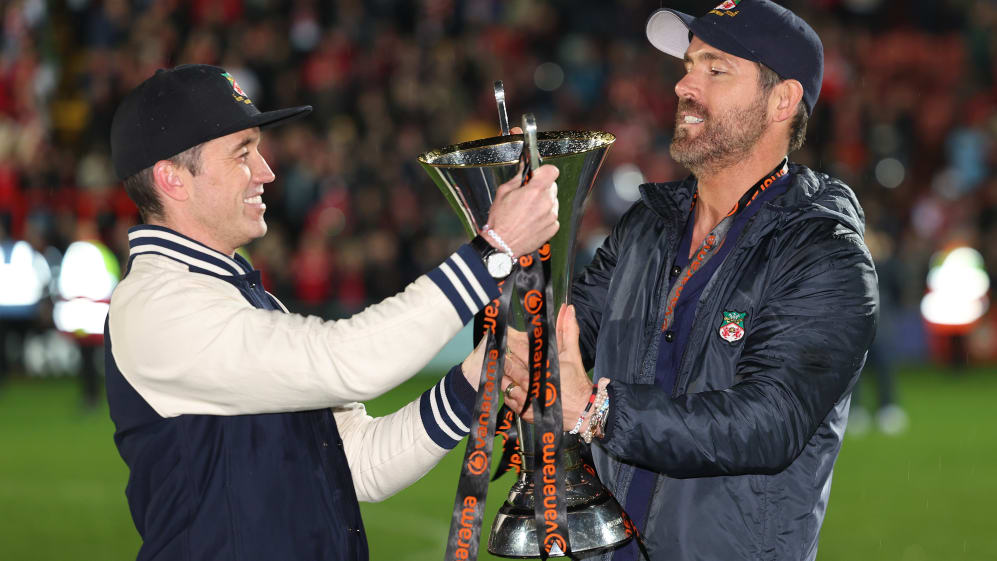 He's already been in touch with the drivers. Esteban Ocon said he was chatting to him on Tuesday, Reynolds inviting him to join him on set of Deadpool 3 in London, with filming having started last month.
"He said he was looking forward to learning from our world and see how things worked – and just have a racing chat together," said Ocon. "I'm a massive comic and Marvel fan in general. He's just someone who is very inspiring in what he does.
IT'S RACE WEEK: 5 storylines we're excited about ahead of the 2023 Austrian Grand Prix
"Outside the acting world, he's an extremely talented businessman. I'm looking forward to meeting him and talking to him properly."
Reynolds' involvement, though, is just a piece of a bigger pie that includes some heavyweight investors. The group is led by Red Bird Capital Partners – an investor in Fenway Sports Group who own Premier League club Liverpool and baseball side the Boston Red Sox – and Otro Capital. Red Bird also own Italian football club AC Milan and a controlling stake in French football team Toulouse.
"The deal was led by RedBird and Otro – Otro being a couple of people from RedBird starting their own firm, so it's more or less one group of people talking to us on the premise that we will develop the revenue side of things," said Alpine CEO Laurent Rossi.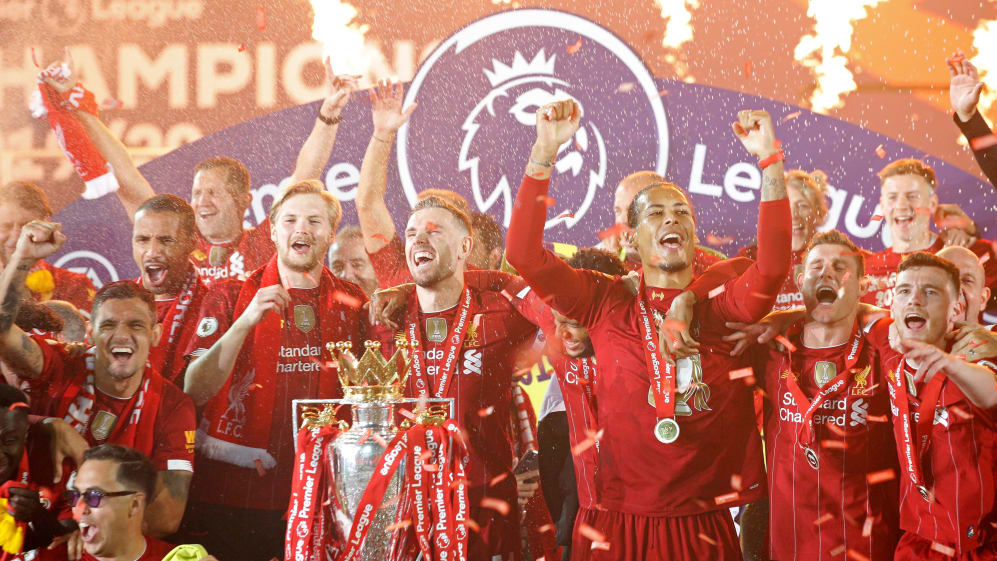 "That's something that we are not very good at - all of us in Formula 1, perhaps with the exception of one or two like Red Bull. So [the investment group will look to grow] revenue, meaning sponsorship, merchandising, licensing and hospitality - the things that we don't really do so well.
"Along the way we were thinking about how you add visibility, incremental visibility, and these guys, Maximum Effort and Ryan Reynolds, they also do that. They did a pretty good job with Mint Mobile and Aviation Gin and things like that.
THIS WEEK IN F1: 10 quiz questions on all the F1 news ahead of the Austrian Grand Prix
"They were interested in that and we found out there was a lot of things we could do – the same on the revenue and monetarization side of things, so we said to join the bandwagon and that was it."
Rossi says the new investment, which is around $220m, will pay off the debt to the Renault Group and then be injected into the team – aiding everything from improvements at the factory to adding performance to the car.
The aim is to be in shape to fight at the front by 2026, when the regulations are reset. The new investors will, Alpine hope, also bring more revenue in through their expertise, that can be further reinvested in the team – and achieve Rossi's long-held goal of becoming a self-sufficient operation.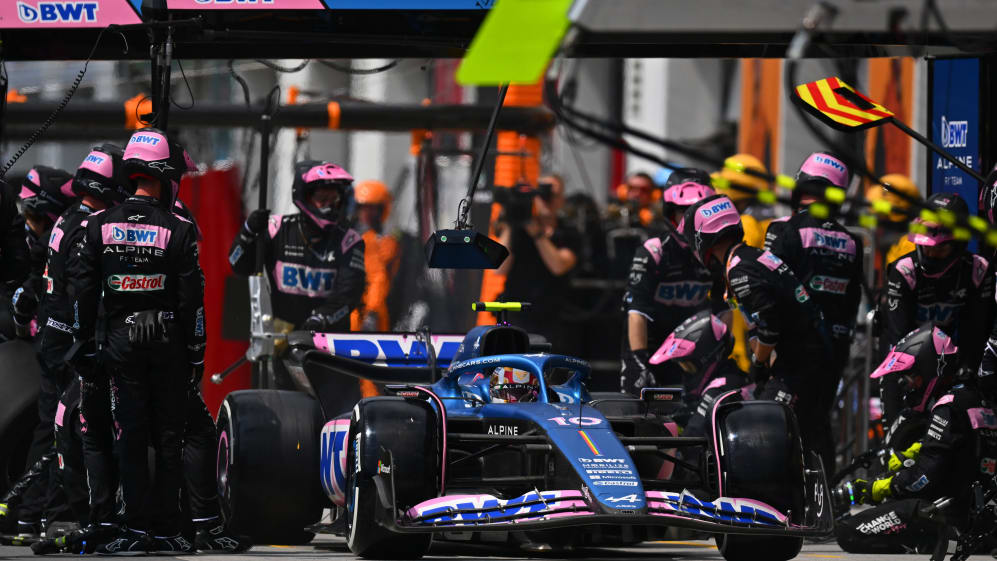 "We had a plan that was three to four years – that's the 100-race plan – to get back to the level of the top teams by being the benchmark everywhere and best in class where we need to," added Rossi. "[The investors] are basically going to help us accelerate that plan."
Alpine know it's possible to make a big step because rivals Aston Martin have done just that – moving from seventh at the end of last year to one of Red Bull's main rivals this year.
NEED TO KNOW: The most important facts, stats and trivia ahead of the 2023 Austrian Grand Prix
"I think [Aston Martin's form] was a reality check for Mercedes, Ferrari, us," said Rossi. "We were comfortable thinking that we were on the rise and everybody else was, and then suddenly there is a guy leapfrogging all of us."
Aston have been aggressive in the marketplace, bringing in two-time world champion Fernando Alonso from Alpine and strengthening their technical department with Dan Fallows as Technical Director from Red Bull and Eric Blandin from Mercedes.
"They certainly hired bright people who have been working in high responsibility positions at both Red Bull and Mercedes," added Rossi. "They have made very good work at creating the perfect hybrid system of both, and there is no surprise they are faster than Mercedes and slower than Red Bull because they are a hybrid of the two.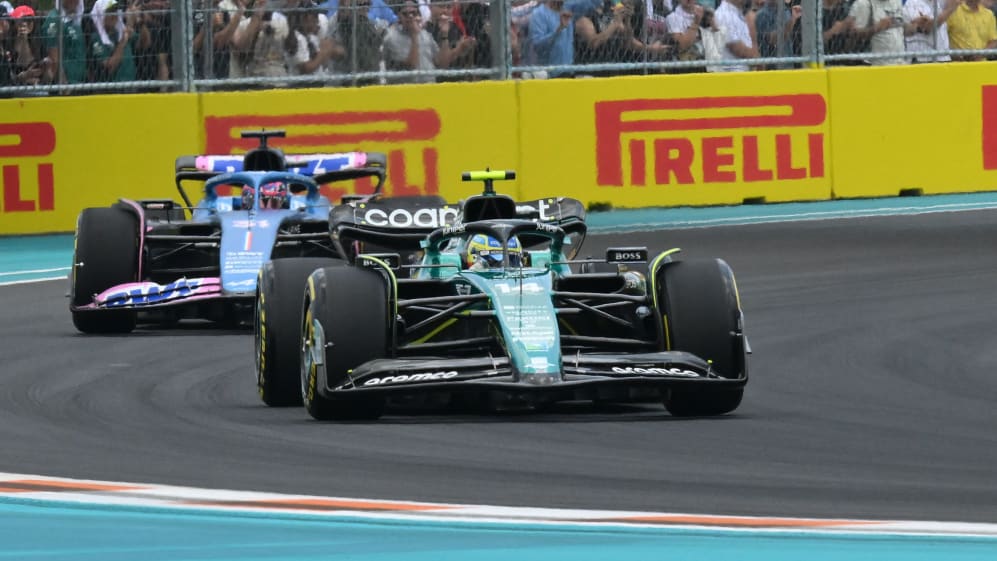 "They have done a great job, hats off. But we need to try and emulate that, not by hiring people from Red Bull, although we can, we are not going to copy anything because we do not have the same set of constraints, but by trying to extract more from our package and the fact that we are a works team."
Alpine currently sit fifth in the constructors' championship, one spot below where they ended up last year and disappointed that they haven't made the progress they had targeted.
EXCLUSIVE: 'There will be consequences' – Furious Rossi demands Alpine improve fast after stuttering start to 2023
Rossi lambasted his team last month for a string of operational errors that have held them back. Since then, they've had a turnaround in fortunes – scoring with both cars in each of the last two races – including a shock podium in Monaco.
They remain 78 points adrift of fourth and now have another team to beat in Aston Martin if they are to regularly fight for podiums and wins. The focus, of course, is on continuously adding performance to the car over the rest of the season – but the wider goal is to tweak their mindset so that in the near future, it is Alpine who can make an Aston Martin-esque jump.
"It's an industry that has been doing the same thing for so long that it becomes the norm that it takes that much time to get there - it's true for everything, it's true for road cars as well," he said.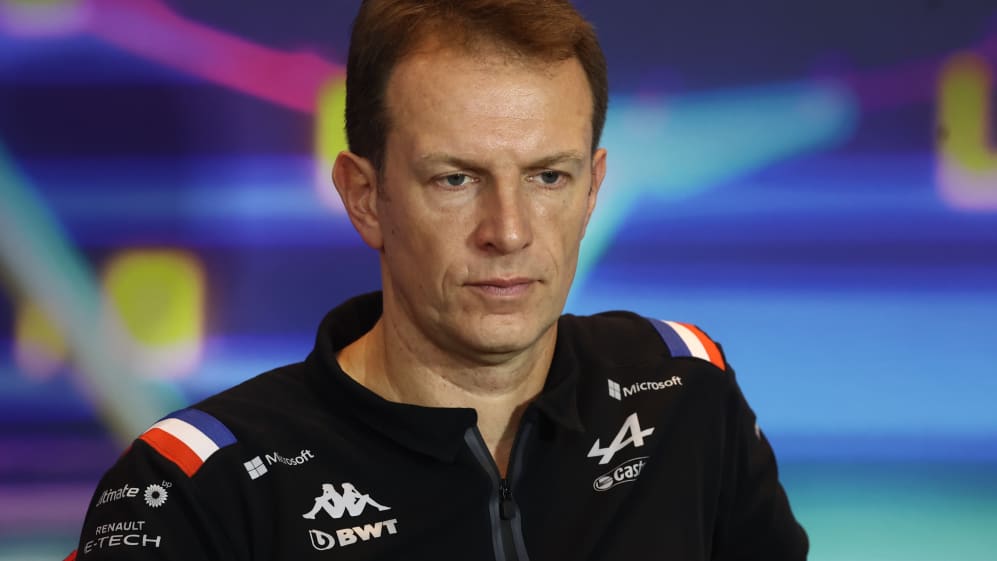 "But for that you need to put yourself in a bit of a tricky situation, an uncomfortable situation. If you do that it works. I guess they [Aston Martin] have done it in a more radical way, putting themselves in a more uncomfortable situation to break some barriers and change a little bit more the way they were doing it. They have changed a couple of things, faster differently, they have taken a few more risks and it paid off."
Does that mean taking more risks, I ask him? "All I know, when we don't take risks, there is nothing good coming out of it," he said. "You become slow and unpredictable. Taking risks goes hand in hand with learning. That is what I was unhappy with.
Behind the scenes with Pierre Gasly: The Alpine racer on football, fans and frustration in Spain and Monaco
"It's OK to fail, but you can't fail twice doing the same mistake. That is bad. Taking risks is good. That's why I said I'd rather have my engine go up in fumes the first year if the next year, it's robust and delivering performance. It took us two years and it's where we wanted to be.
"It's no longer the handicap we used to have. Even if last year was complicated, though it wasn't the engine but rather the accessories around the engine. Taking risks is good. I would encourage my team to take risks but they know better for me for sure."
The mood has changed dramatically inside Alpine in the space of a few weeks, Rossi's wake-up call to the team seems like a long time ago.
The investment strengthens the entity and reduces their reliance on the wider Renault Group while also giving them access to some impressive business knowhow that will not only enhance their brand but put them in a stronger financial position to chase performance on track.
To read on, sign up to F1 Unlocked for free
You'll unlock this article and get access to:
Live leaderboard data
Epic experiences and rewards
Money-can't-buy competitions