Feature F1 Unlocked
PADDOCK INSIDER: Can Ferrari vie with Red Bull for Silverstone supremacy this weekend?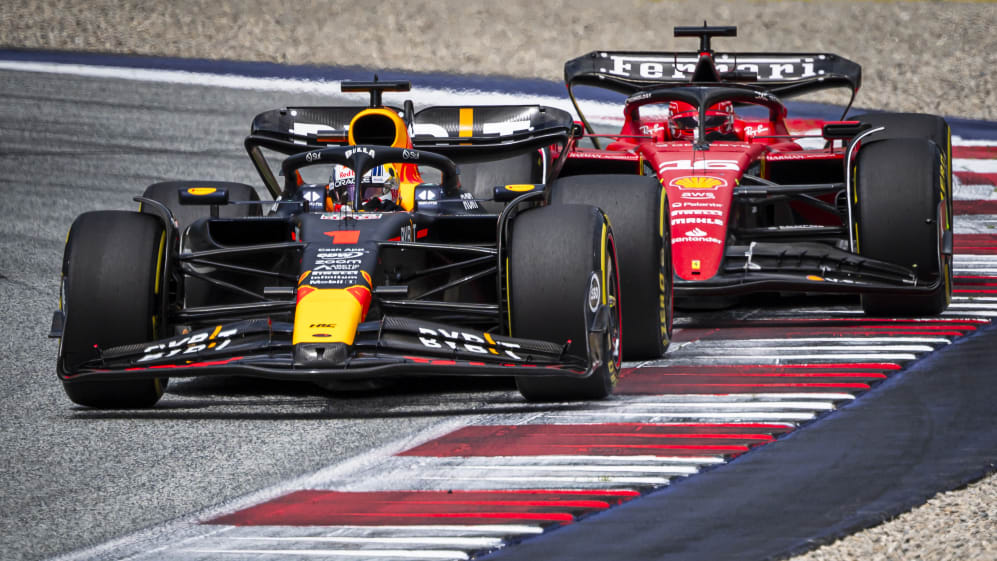 Silverstone will hold fond memories for Carlos Sainz, the Ferrari driver this weekend returning for the first time to the scene of his maiden Grand Prix victory last year.
The Spaniard, 28, hasn't added to that win tally – but he did have his strongest weekend of the season last time out in Austria at the Red Bull Ring.
NEED TO KNOW: The most important facts, stats and trivia ahead of the 2023 British Grand Prix
I appreciate that might be a surprising comment in some ways. Yes, he only finished fourth – two places behind team mate Charles Leclerc. Yes, he was demoted two spots after a post-race time penalty.
But his outright performance, from pure speed to overtaking moves, was worthy of a podium – something that would have been possible had he not picked up a couple of penalties for track limits and been the second car to double stack during the stops.
"Not only do I think it was one of my strongest of the year but one of my strongest in F1," said Sainz of his performance at the Red Bull Ring. "I think the way I drove, managed my tyres, the overtaking, the defending, I think it was good, which means I'm in a good moment personally with my driving and it's something that I want to keep building up on and the results will come. I think situations like Austria happen in racing and I think we just need to keep focusing on that and the results will come."
But does his Ferrari team have a car that can take the fight to Red Bull, who have won all nine races so far this season – seven of those courtesy of runaway championship leader Max Verstappen? "We can be better – not take the fight but keep making progress," he added. "Max and Red Bull are in a different league at the moment. [But] if they put a foot wrong, why can't we be the first ones to capitalise on it?"
READ MORE: 'It's massively exciting' – Hamilton shares more details on Apple's F1 movie as filming begins
Leclerc – who scored his second podium of the season last time out in Austria as Ferrari's latest raft of upgrades delivered a lap time gain – reckons Ferrari are making progress. But the Monegasque is keen not to get carried away after just one stronger all-round weekend.
"I still believe Red Bull will be quite a bit in front, but apart from that it will be quite close with Mercedes and Aston Martin," said Leclerc. "We were in front of them in Austria but now we need to confirm that in a track where it will expose a bit more our weaknesses, which are high-speed corners, so I expect it to be a close fight."
Sainz says Ferrari have made improvements in the high-speed turns, something he noticed in first practice during the Austrian GP weekend. That would be useful around here – but it's likely that Mercedes will be more of a threat at Silverstone, the eight-time world champions having brought a suite of upgrades to their home race.
READ MORE: Perez confident he's 'back on form' as he arrives at Silverstone 'fresh and ready' after shaking off illness
"I think [the upgrades] will be a step in the right direction but the overall results will just be overshadowed by the inherent car performance that you've seen between all the cars this year," said George Russell. "We've seen big swings in performance week-on-week. Even Red Bull to a degree.
"They have weeks where they are finishing 40-odd seconds ahead, and weeks where they are 15-20 seconds ahead. So they are still having fluctuations. A lot of that comes down to tyres – the tyres are really sensitive and really difficult to get into the window. But I'm confident this will be a better weekend than last."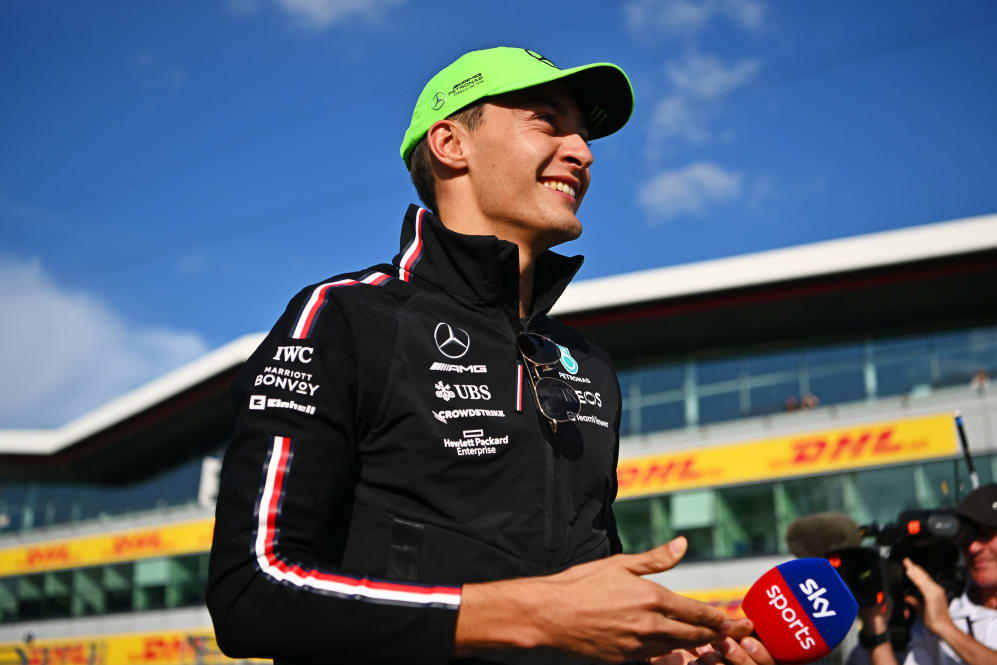 While Red Bull hold an eyebrow-raising 199-point advantage over the rest of the field in the constructors' championship, the fight for second is much tighter. Mercedes are second, but only by three points from Aston Martin, with Ferrari having moved to 21 points further back.
In what will be something of a relief for all teams, they'll have three practice sessions to fine-tune their machines this weekend – having had just one in Austria because of the Sprint format. That should allow them to understand their upgrades more, run back-to-back tests and dial in their overall package.
They will do it on a circuit that all the drivers love because of its fast and flowing layout – which sees almost 80% of the lap taken at full throttle. It's tough on the tyres because of the quick changes in direction – especially when they navigate the super-quick Maggots, Becketts and Chapel complex.
It's an absolute beast of a circuit – and one that usually delivers a thrilling Grand Prix come Sunday. Red Bull are overwhelming favourites to maintain their 100% record in 2023. This track demands a lot of downforce and their RB19 has that in buckets. "So far this year, we've been quite decent in the high-speed so hopefully we can show that again this weekend as well," said Verstappen.
READ MORE: Formula 1 announces calendar for 2024
"I'm enjoying the moment, I'm enjoying driving the car, I'm enjoying working with everyone in the team. Hopefully we can keep that momentum going, of course, but the others are also working very hard, a few teams coming with upgrades again this weekend. From our side, we just keep trying to chip away at it and also enjoy it. How many times do you get into a position like we're in at the moment? So that's also very important."
Red Bull's form so far this year is putting them in shape to deliver one of the all-time great – if not greatest – single season performances. But it feels like Ferrari, Mercedes and Aston Martin are slowly closing the gap, and all three will be hoping they can be in a position to capitalise if an opportunity presents itself, starting – they'll hope – with this weekend.
To read on, sign up to F1 Unlocked for free
You'll unlock this article and get access to:
Live leaderboard data
Epic experiences and rewards
Money-can't-buy competitions