Opinion F1 Unlocked
PALMER: After his home race heartbreak, Perez needs three clean races to fend off Ricciardo threat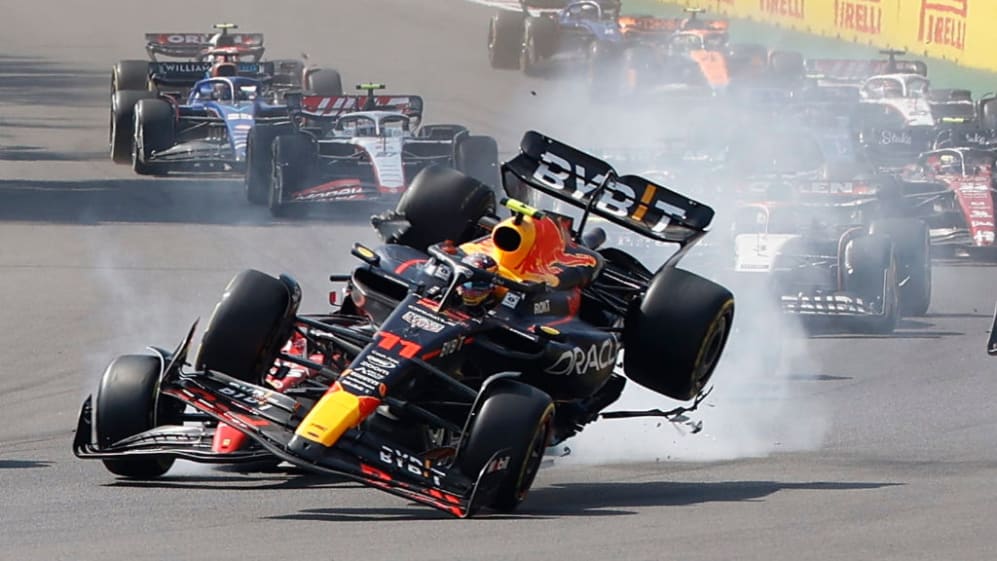 Racing at home always gives you an extra buzz. You feel the support of the crowd and whilst there are usually a few more PR activations to do in the build up to the weekend, the energy you get from having so much support is exciting, as well as being able to entertain friends and family that don't often get the chance to see the action up close.
Not all drivers have a home Grand Prix of course. I was lucky enough to have Silverstone, a track I love, but I was also a Brit racing alongside Lewis Hamilton and Jenson Button. It's fair to say that most of the crowd weren't there purely for me!
F1 NATION: Verstappen's record 16th win of the season and Perez's heartbreak – it's our Mexico City GP review
For Sergio Perez in Mexico they are very much all there for him. The reception he got from his first lap on Friday all the way through to his departing wave during the Grand Prix was exceptional. He is a rockstar in Mexico and when the circus comes to your home, it's only natural that you dig deep to find something special.
That's what he tried to do, but sadly for Checo, his spectacular start attempt ended in heartbreak rather than glory.
It's a really long run down to the first corner at the Autodromo Hermanos Rodriguez and it provides plenty of slipstreaming opportunities. We almost always see cars two or even three wide heading to the braking zone for Turn 1 as a result, but it's almost unheard of that anyone can fight for the lead from as low as fifth on the grid.
Perez had an absolute rocket start from the clean side of the grid, immediately swatting Daniel Ricciardo's AlphaTauri before taking advantage of a monster treble slipstream to place himself on the outside of a three-car battle for the lead.
Moves around the outside can be done – Max Verstappen proved as much when he swept past the Mercedes duo in 2021 – but they are very difficult and typically risky.
The driver on the inside line calls the shots. So long as they aren't comprehensively out-braked, then it should be them leading out of the turn as well. This has been Verstappen's tactic for a lot of this year from the front.
READ MORE: 'I paid a high price' – Perez admits he 'took a risk' in race-ending incident after hoping to win in Mexico
He employed the same against Lando Norris in Suzuka, as well as the Mercedes pair in Qatar. It's the safest place to be in wheel-to-wheel combat generally and especially at Turn 1 on Lap 1 when the cars are bunched up and the tyres are cold. From the inside, you are more protected from other drivers' mistakes as well.
From the outside line, Perez went later on the brakes than Charles Leclerc, but he was nowhere near late enough to warrant turning in when he did with the Monegasque driver holding his nerve on the inside.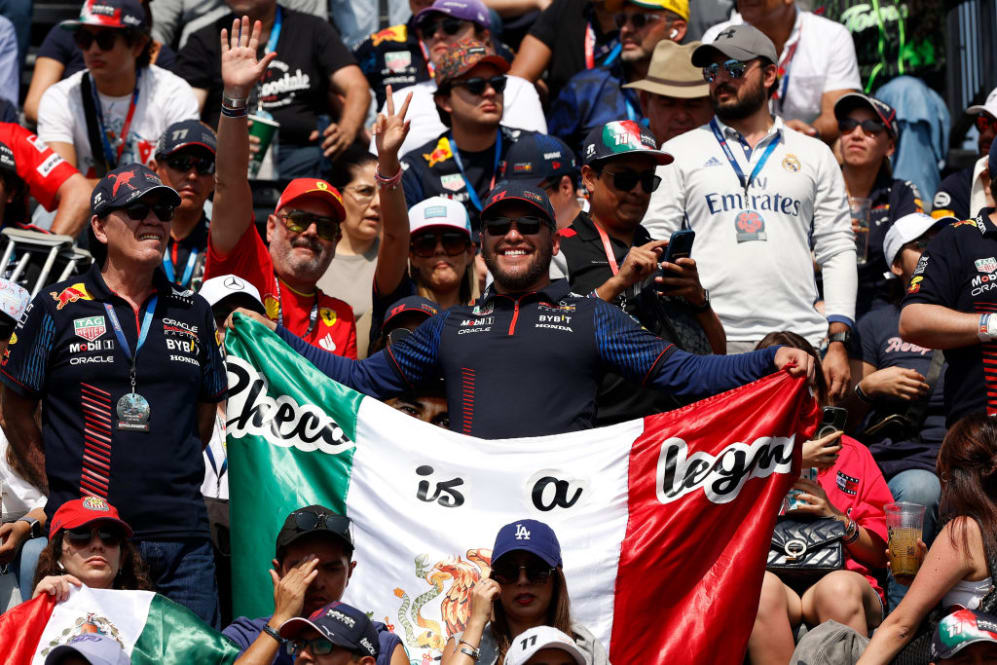 By the time the lead trio hit the brakes, there was nothing any one of them could do to slow up more or back out, so in that scenario you need to hope that enough space is given by all quarters. Once Perez started turning, Leclerc couldn't simply disappear, so the contact was inevitable. And sadly for the home hero, it meant retirement.
From the outside, it looked like Checo was fired up and wanted to do something thrilling for the fans. Had he made it into the lead, the whole of Mexico City would have erupted at a quite stunning start.
READ MORE: 'I had nowhere to go' – Leclerc 'surprised' to have strong race after Perez collision at start of Mexico City GP
I think the fact that this was his home race and the adrenaline would have been coursing that little bit more strongly probably gave him the confidence to go for such an audacious move. In reality there was such a slim chance of it coming off. It was a real hit and hope.
Without that rush of blood to the head, he surely would have had the pace for an easy home podium. Verstappen was demonstrably quicker than the rest of the field in terms of race pace once again.
But even if Perez ended up running at a similar pace to Norris or Lewis Hamilton, he had track position over both of them. The Ferraris surely wouldn't have been able to keep him behind given their Sunday pace.
It's always easy to look back after the race with hindsight though, and as a driver you really rue these mistakes once the dust has settled. The crash was a carbon copy of Hamilton's mishap at the start in Qatar, which the Brit ultimately accepted the blame for.
READ MORE: Horner insists you 'can't blame' Perez for race-ending incident in Mexico
But with Hamilton coming on strong in recent races, gaining confidence from Mercedes' upgraded floor, he looks somewhere near back to his best. You feel that Perez can ill afford any more slip-ups if he is to hang on to second in the championship this year.
As for hanging on to his seat at Red Bull, he's got to try and ignore the pressure and noise that Ricciardo's form threatens to create. All you can do as a driver is focus on yourself, as hard as that is sometimes with the media furore happening around you. Three decent, error-free weekends and Checo should be safely into the winter and ready for a reset before 2024.
To read on, sign up to F1 Unlocked for free
You'll unlock this article and get access to:
Live leaderboard data
Epic experiences and rewards
Money-can't-buy competitions