Feature F1 Unlocked
PALMER: How did Alfa Romeo's brilliant Saturday turn into such a disappointing Sunday in Hungary?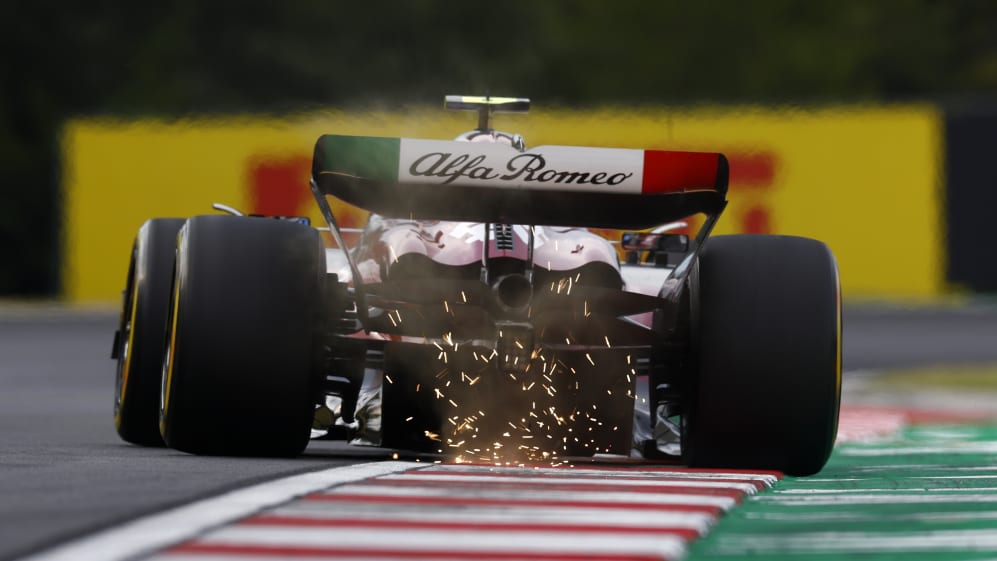 Alfa Romeo missed a golden opportunity to bag some big points on Sunday, given their strong pace and lofty Hungarian Grand Prix qualifying positions. For teams further down in the championship the opportunity to start fifth and seventh doesn't come along too often, so their rivals will be breathing a sigh of relief that the Swiss squad couldn't add to their points tally in Budapest.
But how did such a promising Saturday turn into such a disappointing Sunday? For Zhou Guanyu – who had qualified a career-best P5 for this race – it began with bad luck. His car had a software override for a brake issue, which cut the engine power just before the lights went out.
READ MORE: 5 Winners and 5 Losers from the Hungarian Grand Prix – Who did the business in Budapest?
Everything had seemed normal on the grid for the Chinese racer, but as the fourth light came on and he was holding his pre-start revs the power died which left him having to re-engage the clutch and pull away with a flood of cars passing on either side.
From the cockpit this is a scene of mild panic and immense frustration as you realise your whole weekend's work has gone out of the window. Alfa Romeo were sublimely fast throughout practice and qualifying, but in one fell swoop Zhou's weekend was slammed onto the back foot – and as a driver your mind races for the best solutions in that split second moment.
As it turned out, it was to get worse for him at the first corner as he braked too late behind Daniel Ricciardo and nudged the rear of the returning AlphaTauri driver, launching him into Esteban Ocon and culminating in a double Alpine retirement.
For a small misjudgement it had serious consequences, compounding the Alfa Romeo driver's unlucky getaway with some front wing damage and a five-second penalty for undoubtedly causing the collision.
It was a case of braking too late, but critically braking directly behind another driver as well, meaning Zhou didn't have clean air flow over his car, losing optimal downforce at the critical point.
It was similar to Logan Sergeant hitting Nyck de Vries in the late Melbourne restart, and of course Zhou's current team mate Valtteri Bottas skittling the front runners in a more dramatic moment back in 2021 (see the video clip below).
READ MORE: 'Disappointed' Zhou apologises for his part in opening lap incident at Hungarian GP
It was a mistake probably made from not re-calibrating his mindset in the few seconds that he had down to Turn 1.
Before the race Zhou was probably planning where he might be in relation to the front runners around him rather than thinking about hitting the brakes back in the midfield melee.
Meanwhile Bottas' poor start was also a tale of two parts on Sunday. He started directly behind Zhou, so once his team mate failed to get away Valtteri had to take immediate evasive action, which he did impressively well, but it cost him momentum.
The straighter you can get away in the opening metres the easier you can apply the throttle and accurately release the hand controlled clutch, so moving around a stationary car significantly hampers your start.
F1 NATION PODCAST: Max dominates as Red Bull make it a record 12 wins in a row – it's our Hungarian GP review
You could tell Bottas was slightly flustered by that unexpected moment because he was short shifting significantly going up through the gears down to the first corner, only finding the right shifting point by the time he got to seventh gear, which cost him further speed and left him vulnerable to multiple attacks into Turn 1.
And while Zhou wasn't cautious enough at the first corner, Valtteri was arguably too cautious for the first half of the lap, getting out of kilter with a lot of attacking rivals, some of whom were on the grippier soft tyre. He proceeded to lose almost a position per corner all the way through to the chicane where he was able to settle down once more – but by this point he was down to twelfth, five places below his excellent starting position.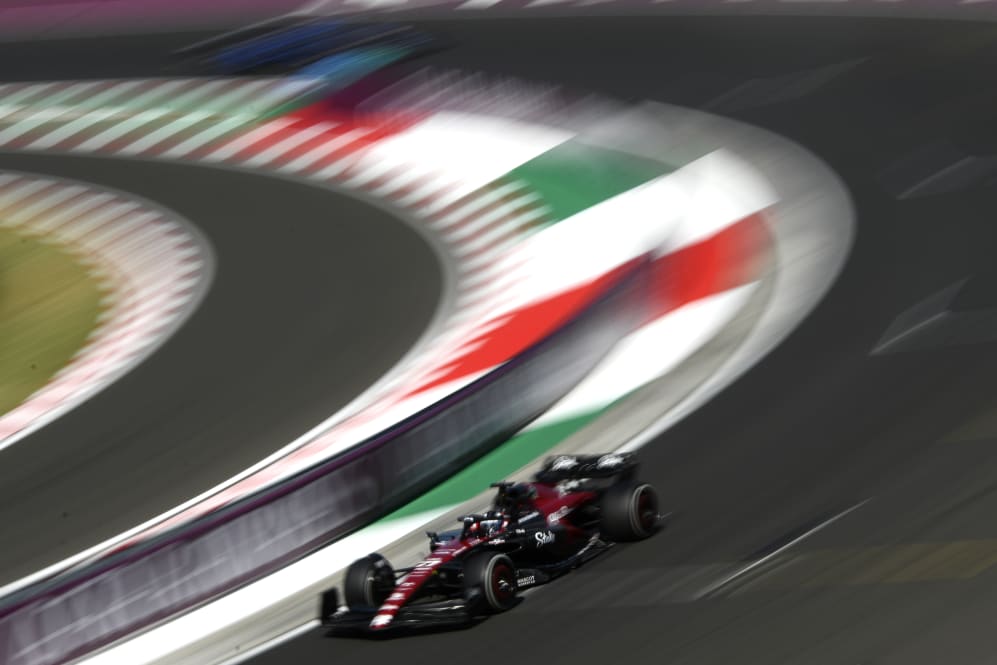 When you are in the heat of opening lap battles it's not hard to get into a rut as Bottas did. He compromised himself by giving Nico Hulkenberg room at Turn 3, which allowed Lance Stroll a run up to Turn 4, and likewise Yuki Tsunoda a lunge into Turn 6. Once you get off-line or baulked on one corner it can be difficult to get that forward momentum going again, particularly in a fraught midfield with other drivers desperate to make moves to bring their races to life.
Bottas has always been a cautious driver in wheel-to-wheel racing though and this sometimes costs him in the opening laps now he's scrapping in the midfield where the racing is a bit more frantic than right at the sharp end, where he was in the previous chapter of his career with Mercedes.
POWER RANKINGS: Which drivers cracked the top 10 after a tense 2023 Hungarian Grand Prix?
It's hard to tell categorically where the Alfa Romeo race pace was, given Bottas was stuck behind Stroll for most of the race, and then Alex Albon at the end; and Zhou's race was heavily compromised with some damage and a penalty, but if they had anything near their Saturday speed it should have been sufficient for points on a circuit that's not a doddle to pass on.
The Swiss team will be hoping that their one lap pace in Hungary wasn't a flash in the pan and next time out they can take advantage of it with some points, as rivals Haas and Williams had done in the preceding races to leapfrog them in the standings.
To read on, sign up to F1 Unlocked for free
You'll unlock this article and get access to:
Live leaderboard data
Epic experiences and rewards
Money-can't-buy competitions